Julie Gramolini Williams
Guest Musician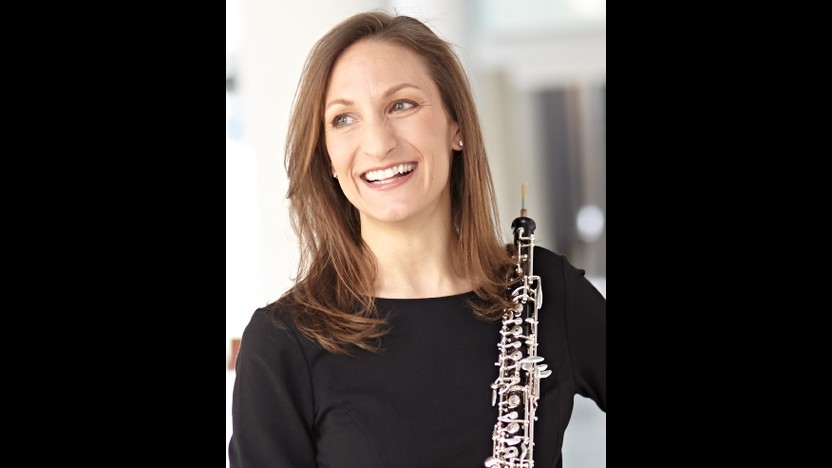 Julie Gramolini Williams joined the Minnesota Orchestra in September 2007 after two seasons as a member of the Omaha Symphony. She has performed with Orchestra colleagues in several chamber music concerts, playing Mozart's Piano Quintet; Françaix's Trio for Oboe, Bassoon and Piano; Villa-Lobos' Trio for Oboe, Clarinet and Bassoon; and, at Sommerfest 2014, Mozart's Gran Partita Serenade. In February 2014 she earned acclaim from The New York Times for her oboe solos at the Orchestra's first concerts in the renovated Orchestra Hall. She has also performed with the Chicago Symphony Orchestra, Saint Paul Chamber Orchestra, Omaha Symphony, San Antonio Symphony and IRIS Orchestra, and with the Lakes Area Music Festival in Brainerd and, in Rhode Island, the Music on the Hill Festival.
Williams previously held the principal oboe post with the United States Air Force Band of the West, stationed in San Antonio, Texas. During her enlistment, she was a soloist with the concert band, and she performed and toured with the Southwest Winds Woodwind Quintet. While living in Texas, she played regularly with the San Antonio Symphony and was a member of the San Antonio Lyric Opera Orchestra. Additionally, she was principal oboe of the Houston Chamber Orchestra, Victoria Symphony and Laredo Philharmonic, as well as second oboe/English horn of the Corpus Christi Symphony.
Williams began studying the oboe at the age of 11 in her hometown of North Smithfield, Rhode Island. She received a bachelor of music degree from Oberlin College, studying with James Caldwell, and a master of music degree from Rice University, where her principal teacher was Robert Atherholt. After completing graduate studies, she continued honing her skills under the tutelage of Mark Ackerman. She lives in Plymouth with her husband Gregory Williams, the Minnesota Orchestra's acting principal clarinetist.