Li-Mei Liang
Guest Musician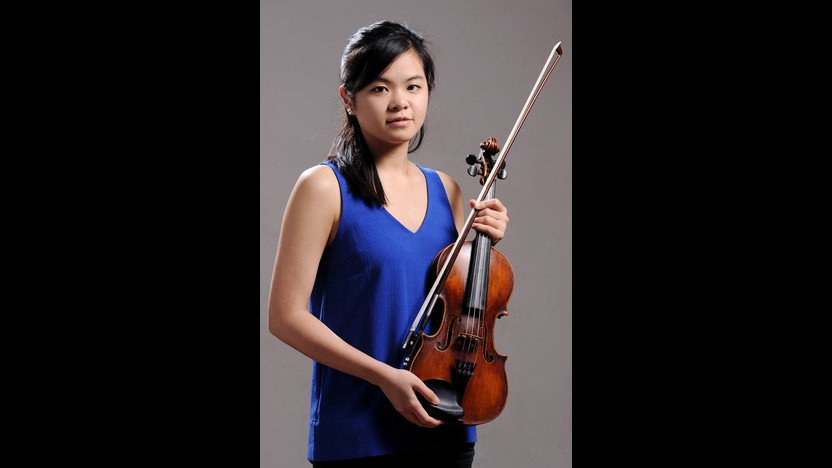 Praised for her "first rate and thoroughly engaging" playing, Taiwanese violinist Li-Mei Liang's recent performance was described as a "powerhouse" (Boston Musical Intelligencer). An active performer, Liang has appeared in renowned concert halls worldwide, including those in Belgium, China, Japan, the Netherlands, and South Korea. She performs and tours with the renowned East Coast Chamber Orchestra (ECCO) regularly, and has served as the associate concertmaster of the Vista Philharmonic Orchestra (previously known as the Orchestra of Indian Hill) in Groton, Massachusetts since 2013. She is also a core member of New York Classical Players (NYCP).
In addition to her performance schedule, Liang is also a committed educator in both music theory and violin practice. She is a full-time music theory faculty member at the New England Conservatory, as well as a violin instructor at its Preparatory School. She also teaches private violin lessons in the Arlington Public Schools while maintaining her own private studio in the Boston area. In previous years, she has served as a Lecturer in Violin and Chamber Music at the University of California, Irvine, and a chamber music teacher for the Quad Chamber Music Program at Harvard University.
Liang graduated from the Affiliated High School of National Taiwan Normal University prior to completing her undergraduate and graduate studies at the New England Conservatory. She received her Doctorate of Musical Arts in violin performance, with a minor in music theory, at the same institution, writing an analytical thesis on Béla Bartók's Sonata for Solo Violin. Her mentors include Donald Weilerstein, Nicholas Kitchen, Efstratios Minakakis and Cheng-Tu Su.