Lise de la Salle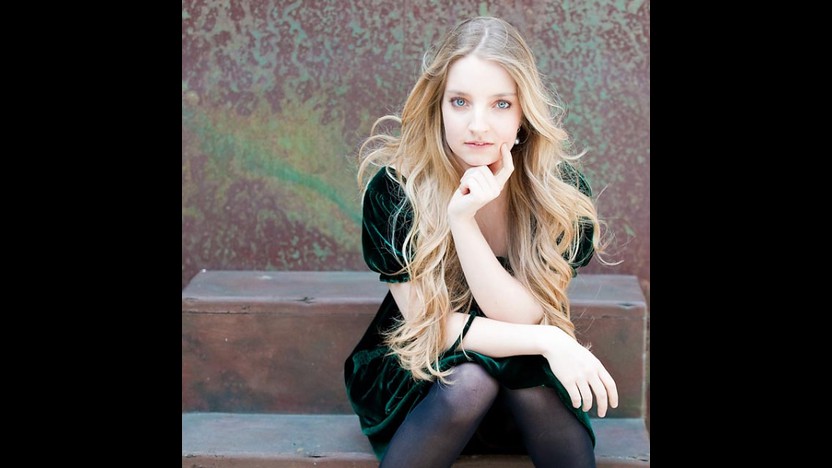 In just a few years, through her international concert appearances and her award-winning Naïve recordings, 26 year-old LISE DE LA SALLE has established a reputation as one of today's most exciting young artists, and as a musician of uncommon sensibility and maturity. Her playing inspired a Washington Post critic to write, "For much of the concert, the audience had to remember to breathe...the exhilaration didn't let up for a second until her hands came off the keyboard."
A native of France, now living in Paris, Ms. de la Salle first came to international attention in 2005, at the age of 16, with a Bach/Liszt recording that was selected as "Recording of the Month" by Gramophone Magazine. Ms. de la Salle, who records exclusively with the label Naïve, was then similarly recognized in 2008 for her recording of Liszt's, Prokofiev's and Shostakovich's first concertos – a remarkable feat for someone only 20 years old. Her most recent recording offers works of Schumann, including Kinderszenen and the C Major Fantasy, which was released in 2014.
Lise de la Salle has played with many of the world's leading orchestras and conductors. She most recently made her London Symphony Orchestra debut with Fabio Luisi, who had invited her to become the first Artist-in-Residence of the Zurich Opera in 2014. Together, they will perform the entire piano and orchestra works of Rachmaninoff. She has also appeared frequently with the Maestro and the Vienna Symphony, including a performance in New York on the Great Performers Series at Lincoln Center. In this country, Ms. de la Salle has played with the Boston Symphony, Chicago Symphony at the Ravinia Festival, San Francisco Symphony and three times with the Los Angeles Philharmonic, among others. In her second appearance with the Minnesota Orchestra, she played the Gershwin Concerto in F, a performance that inspired one critic to exclaim that "she might just be the most exciting young artist in classical music right now."
During the 2014-2015 season, Ms. de la Salle will be heard with Jiri Belohlavek and the Rotterdam Philharmonic, Mikhail Pletnev and the Russian National Orchestra and on tour with Sir Neville Marriner and the Staatskapelle Weimar. In the United State she will make her fourth appearance with Vasily Petrenko and the Los Angeles Philharmonic, Hans Graf and the Houston Symphony, Roberto Abbado and the St. Paul Chamber Orchestra, and Eugene Tzigane and the New Jersey Symphony.
A sought-after recitalist, she has recently been presented to enthusiastic audiences and critics in major series in New York, Boston, Washington DC, San Francisco, Montreal, Toronto, and at the Philharmonie in Berlin, Wigmore Hall in London and the Louvre in Paris. Ms. de la Salle also takes pleasure in educational outreach and conducts master classes in many of the cities in which she performs.
Click here for Lise de la Salle's official website.