Matthew Oliphant
Guest Musician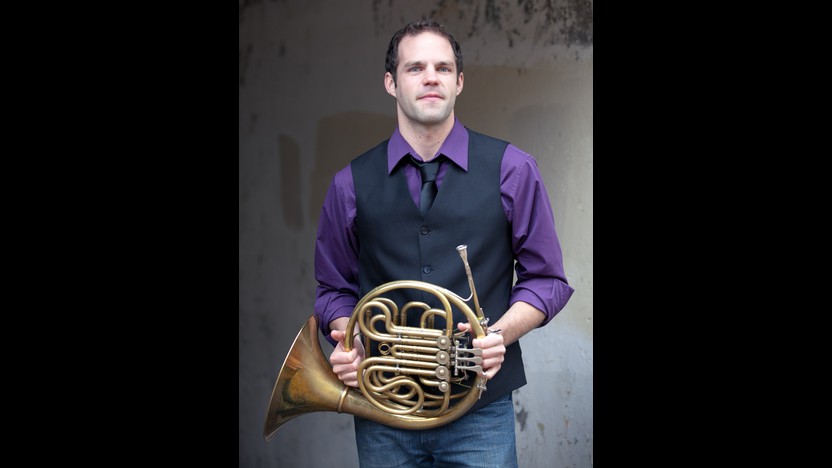 Hornist Matthew Oliphant is a new music and chamber music specialist living in Chicago, IL. Oliphant is fast becoming known as an adventurous and courageous young player. As solo hornist with new music group Ensemble Dal Niente, he performs the music of our time by established and emerging composers, as well as classics of the new music repertoire.
In demand as a freelance chamber musician, he has performed with Fulcrum Point New Music Project, Access Contemporary Music, Present Music, the New Millennium Woodwind Quintet, and on the Rush Hour concert series.
As a member of Axiom Brass from 2007-2014, he traveled the country performing for and engaging with audiences through music. Far from being constrained by the classical tradition, he regularly performs with experimental ensemble a.pe.ri.od.ic, performed as a member of the free jazz/classical/improv hybrid ensemble the Tomorrow Music Orchestra, and with various friends in free improvisation group An Outdoor Adventure.