Mike Lormand
Guest Musician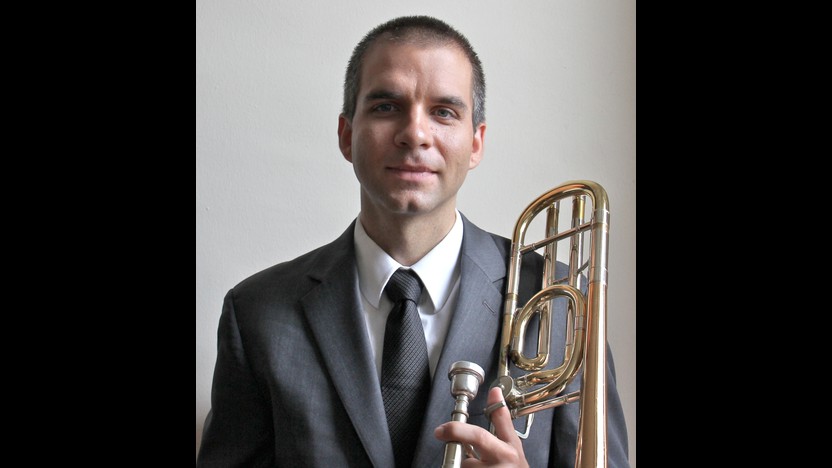 Brooklyn-based trombonist Mike Lormand is an active performer of contemporary, chamber and orchestral music. As an interpreter of new music, Mike performs often with groups such as the International Contemporary Ensemble, Talea Ensemble and Argento Chamber Ensemble. Pursuing interests in a variety of chamber music, Mike has had the privilege of performing with Alarm Will Sound, Manhattan Brass, Paragon Ragtime Orchestra, Ensemble Pamplemousse and TILT Brass. In 2012, Mike created Weather Vest, a mixed-wind quartet that explores commonality between classical chamber music, small group jazz and folk music.
Mike's continuing commitment to exploring the symphonic repertoire has led to performances with Mostly Mozart Festival Orchestra, American Symphony Orchestra, The Knights and Riverside Symphony. Engagements with companies such as the New York City Ballet, New York City Opera, Pennsylvania Ballet and Pittsburgh Opera inform his experience in the theatrical arts. As a soloist, Mike has performed with the Mississippi Symphony Orchestra as well as at the International Trombone Festival and Eastern Trombone Workshop.
At the St. Ann's School in New York City, Mike is devoted to helping students cultivate a lasting personal relationship with music and sharing the insights taught to him by his teachers, Per Brevig, Dave Taylor, Marta Hofacre and Bob Schmaltz. Mike is a graduate of Manhattan School of Music (MM) and University of Southern Mississippi (BM).