Nerea Berraondo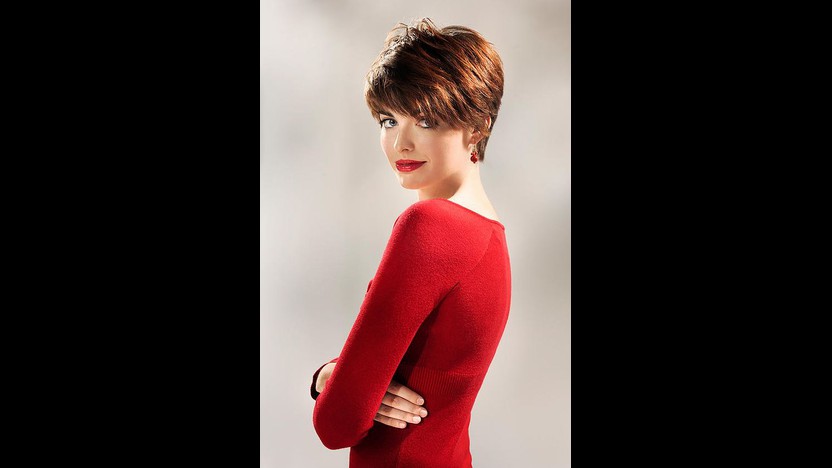 Nerea Berraondo is native of Pamplona, Spain. At 27 she has already sung in many of the major opera houses of Europe. She has performed principal opera roles such as Adrastro and Creusa in Demofonte (Gluck) at Theatre an der Wien; Lucio in Catone in Utica (Vivaldi) at Theatre des Champs Elysees; Malika in Lakmé at Teatro Municipal (Santiago de Chile); La Messaggiera in Monteverdi's L'Orfeo at Teatro Real in Madrid; Arminda in Selva Encanada de Amor (Sebastian Duron) at L'Auditori in Barcelona; Flora Bervoix in La Traviata; Doña Munia in the world premiere of the opera Un puente para el camino by Italian composer Giulio Genovese; Contessa di Ceprano and Giovanna in Rigoletto at Baluarte; Marco Antonio in Marc'Antonio e Cleopatra by J.A. Hasse in Bantierra (Zaragoza); Romeo in I Capuleti e i Montecchi (Bellini); Fulbio in Tito Manlio by Vivaldi in Auditorio Nacional (Madrid) and Centro Cultural de Belem (Lisboa).
Reviews of her work in these roles include: "Nerea Berraondo is the new revelation. This Spanish mezzo has a seductive voice and a powerful low range" (trans. French, forumopera.com). "One of the most powerful and evocative voices of the current Spanish vocal landscape… A golden contralto that thrilled knowledgeable and demanding audiences…a voice brimming with generous fiato subtleties, dramatic overtones, enough roundness to leave grupetos embedded without concessions in the listener" (trans. Spanish, La Cronica de Leon). "The voice moves perfectly in the style, in the force arias as well in the recitatives. The contained arias were very beautiful - also showing nuanced expressivity, with admirable outsets, in piano, of the messa di voce. The agilities, clean and spectacular. Nerea Berraondo –with one of these mezzo-textured voices with high notes – excelled in her breeches role of Count of Castilla" (trans. Spanish, Diario di Noticias).
Ms. Berraondo has worked with conductors such as Rafael Frühbeck de Burgos, Maximiano Valdes, Juanjo Mena, Alan Curtis, Marco Guidarini, José Antonio Montaño, Ernst Martínez Izquierdo, José Miguel Pérez-Sierra, and Yaron Traub.
Additional highlights include symphonic repertoire performances with violinist Gidon Kremer at the Spanish premiere of Styx by Gija Kantschelli; Mendelssohn's Elijah at the Palacio Euskalduna with Juanjo Mena; El Amor Brujo by Falla at the Arts Club (London); Chichester Psalms by Bernstein at Palau de la Musica with Yaron Traub (Valencia); La vida breve by Falla in Baluarte; She has been guest soloist with Orquesta Sinfónica de Valencia, Orquesta Sinfónica de Bilbao, Orquesta Sinfónica de Bizkaia, and Orquesta Sinfónica de Navarra.
Ms. Berraondo has worked with early music conductors and orchestras including Eduardo López Banzo, Rinaldo Alessandrini, Alan Curtis, Marcelo di Lisa, Josetxu Obregón, Marian Rosa Montagut. Recently she has recorded Biagio Marini's vocal music with her ensemble Aldatu on the Arsis recording label and Demofonte by Gluck with il Complesso Barocco conducted by Alan Curtis.
Ms. Berraondo has won international prizes and competitions including Juventudes Musicales de España and Julián Gayarre International Singing Competition. In 2012 she was bestowed a Merit Award by the Centro Nacional de Difusión Musical (CNDM). She has had the honor of performing at the opening recital of the CNDM season to an audience of 3,000 with Eduardo López Banzo. She shared that season with soloists Ceclia Bartoli and Jordi Savall. Ms. Berraondo has also offered comparable solo recitals in London, Madrid, Barcelona, Valencia.