Nicholas Tavani
Guest Musician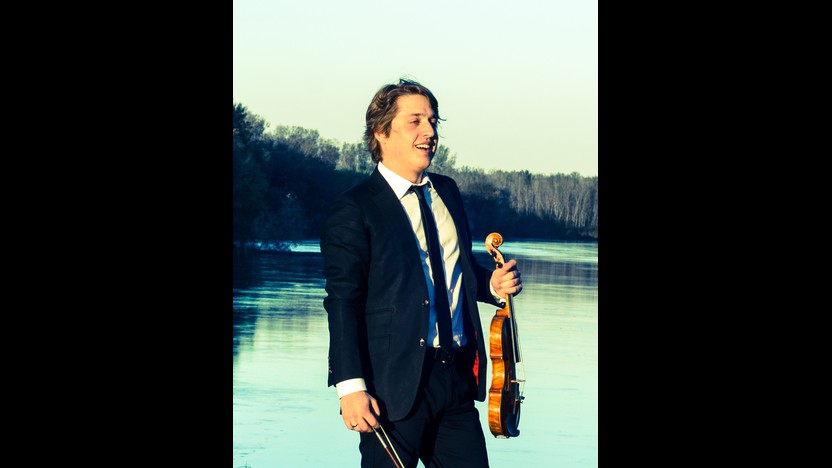 Violinist Nicholas Tavani debuted in Washington, D.C.'s Gaston Hall at the age of eight. The Cleveland Plain Dealer recently praised him as " an alert and sensitive artist, with beautiful tone and exquisite phrasing," and the Washington Post hailed his "brilliant musicianship." As a chamber musician, recitalist, and concerto soloist, Mr. Tavani has performed extensively to critical acclaim in the United States and around the world. As first violinist of the Aeolus Quartet, he was a prizewinner of the Plowman International Chamber Music Competition, the Yellow Springs Chamber Music competition, the Fischoff Chamber Music Competition, and the Coleman International Chamber Music Competition. He is also a laureate of the Postacchini and Kingsville International Violin Competitions.
Mr. Tavani serves as first violinist in the Aeolus Quartet, who are currently Artists in Residence at George Washington University and Musica Viva New York. In addition, he serves as a member of the Mark Morris Dance Group Music Ensemble and the Smithsonian Chamber Players.
A passionate advocate of new music, Mr. Tavani has premiered and recorded several works by living composers, including Samuel Adler, Alexandra Bryant, Christopher Theofanidis, and Dan Visconti. His discography includes two albums with the Aeolus Quartet in wide release on the Longhorn/Naxos label. Performances with orchestra include the Aspen Festival Orchestra, Prince William Symphony, Little River Symphony, Masterworks Festival Orchestra, Austin Chamber Music Festival Orchestra, CIM Chamber Orchestra, and many others. Collaborations include Renee Fleming, Ida Kavafian, Paul Neubauer, Peter Salaff, Ieva Jokubaviciute, Daxun Zhang, and Michael Tree. Mr. Tavani's current season includes solo performances in Maine and New York, concertos in New York and DC, extensive touring across the US and South Korea with the Aeolus Quartet, and tours with the Mark Morris Dance Group to Israel and the US.
As a committed educator, Mr. Tavani has served on the faculties of the George Washington University School of Music, Point CounterPoint Music Festival, the MasterWorks Festival, and the University of Maryland High School Music Academy. He served as teaching assistant to the Juilliard Quartet at the Juilliard School, where the Aeolus Quartet was 2013-2015 Graduate Quartet in Residence. An alumnus of the Cleveland Institute of Music and the Juilliard School, Nicholas studied violin with William Preucil and chamber music with Peter Salaff and the Cavani Quartet. In addition to a Bachelor of Music in Violin Performance from CIM, Nicholas also studied mathematical physics at Case Western Reserve University. Mr. Tavani performs on a 2003 violin by Samuel Zygmuntowicz, on generous loan from the Five Partners Foundation.