Nola Richardson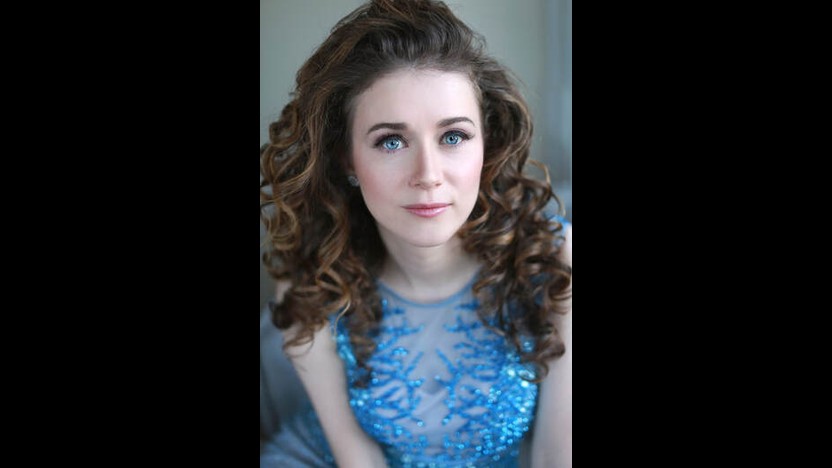 Making her mark as an "especially impressive" (The New York Times) soprano, Australian/American Nola Richardson has won First Prize in all three major American competitions focused on the music of J.S. Bach (Bethlehem Bach, 2016; Audrey Rooney Bach, 2018; Grand Rapids Symphony Linn Maxwell Keller Award, 2019). These honors have catapulted her to the forefront of Baroque ensembles and orchestras around the country, where she has been praised for her "astonishing balance and accuracy," "crystalline diction," and "natural-sounding ease" (Washington Post).
In concert, Nola's repertoire ranges from medieval to contemporary works – including several world premieres — and she has been particularly noted for her interpretations of Bach, Handel, and Mozart. Recent seasons have featured her debuts with the Pittsburgh, Seattle, Kansas City, Helena, and Colorado Symphonies in performances of Handel's Messiah in which she was described as "agile and crystalline-voiced…a stand-out" (Seattle Times). Messiah was also the vehicle for her acclaimed Carnegie Hall debut with Musica Sacra under conductor Kent Tritle. She has performed Mozart's Exultate Jubilate with Grand Rapids Symphony, a Sondheim review with the Boston Pops, Haydn's Creation with the Akron Symphony, Bach's St. Matthew Passion with Portland Symphony and Musica Angelica and numerous work of Bach with the Baltimore Symphony and the American Classical Orchestra among others. Her debut in Bach's Coffee Cantata with Philharmonia Baroque was noted for her "graceful ebullience" (San Francisco Chronicle) and performances in Handel's La Resurrezione and a program of French Baroque music with the American Bach Soloists drew praise for her "lusciously polished…exemplary impassioned singing" (San Francisco Classical Voice).
Past operatic highlights include Nola's debut at the Kennedy Center with Opera Lafayette (Fraarte in Handel Radamisto) which drew praise for her "particularly appealing freshness and directness" (Washington Post), and a "standout" performance (Opera News) as the First Lady in Die Zauberflöte with the Clarion Music Society. Most recently she has interpreted the role of Apolo in a rare performance of the Baroque Zarzuela Apolo e Dafne by Sebastián Durón. She made her debut with the Boston Early Music Festival in the summer of 2023 performing in Desmarest's Circé and as Oreste Nunzia in Francesca Caccini's Alcina.
During the Covid-19 pandemic, Richardson took part in a wide variety of virtual projects including appearances with the Atlanta Symphony in a documentary, "In the Key of Bach" led by Robert Spano, solo concerts with Musica Angelica and the Colorado Bach Ensemble, and programs with the National Cathedral, the Bach Choir of Bethlehem, Seraphic Fire, and Voices of Ascension. In addition to these video productions, her discography includes recent recordings with the Cantata Collective (Bach St. John Passion), the Baltimore Choral Arts (Mozart Requiem), the Boston Early Music Festival (Desmarest Circé), and the Clarion Choir (Rachamaninoff Liturgy of St. John Chrysostom). In addition to her work in the concert, opera, and early music realms, Nola is also a devoted chamber musician and has performed, toured, and recorded with Grammy nominated ensembles Seraphic Fire, Clarion, Musica Sacra, and Trinity Wall Street. Recently, she has appeared as the soprano soloist for world premieres of choral works by Garth Neustadter, Frank La Rocca, and Wayne Oquin and taken part in additional premieres by David Lang, Hannah Lash, and David Briggs. She was a soloist in the debut performance of Michael Gandolfi's Carroll in Numberland alongside soprano Dawn Upshaw at Tanglewood, and the dedicatee of Katherine Balch's these intervals matter.
Nola is the first and only soprano to receive the prestigious DMA degree in Early Music Voice from Yale. Her upcoming season will include performances of Messiah at St. Thomas Church in NYC and with the St. Paul Chamber Orchestra and Pacific Symphony; Bach B Minor Mass at Alice Tully Hall with the American Classical Orchestra; a return to Carnegie Hall with the Oratorio Society of New York in Handel Samson; and return appearances with Bach in Bethlehem; the Aspect Chamber Series; Seraphic Fire; Ars Lyrica Houston; and the Cantata Collective.