Paolo Bordignon
Guest Musician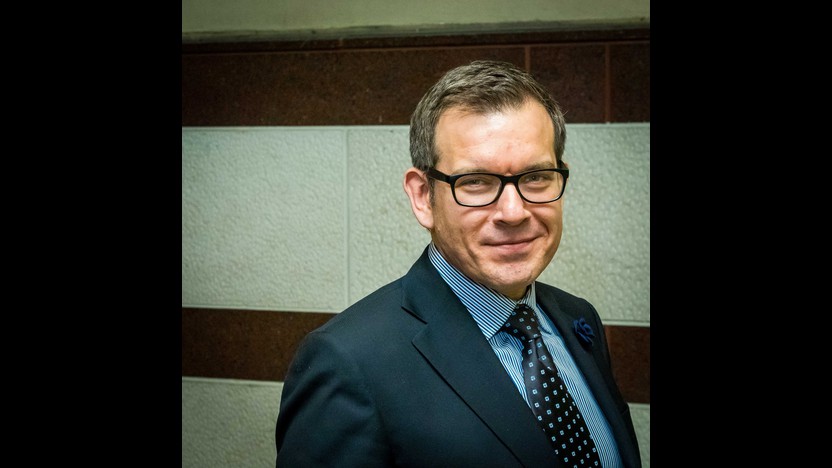 Paolo Bordignon is harpsichordist of the New York Philharmonic and performs in 2018-19 with Camerata Pacifica, Orpheus Chamber Orchestra, the Chamber Music Society of Lincoln Center, Santa Fe Chamber Music Festival, St. Paul Chamber Orchestra, New Jersey Symphony Orchestra, ECCO - East Coast Chamber Orchestra, and a Trans-Siberian Arts Festival tour with the Sejong Soloists. He has appeared with the English Chamber Orchestra, American Symphony Orchestra, Lincoln Center's Mostly Mozart Festival Orchestra, the Knights, and the Orchestra of St. Luke's.
As a soloist and chamber musician, he has collaborated with Sir James Galway, Itzhak Perlman, David Robertson, Reinhard Goebel, Paul Hillier, Bobby McFerrin, and Midori, as well as Renée Fleming and Wynton Marsalis in a Juilliard Gala. For the opening of Carnegie Hall's Zankel Hall, he gave the east coast première of Philip Glass's Concerto for Harpsichord and Orchestra. He has also appeared in solo performance for New York Fashion Week.
Festival appearances include Aspen, Bard, Bay Chamber, Bridgehampton, Jackson Hole, Palm Beach, and Vail. He has recorded for Warner Classics, Universal Music, Naxos, Manta, Tuneful Oasis, Red Bandana, and Eusonia Records. He has appeared on NBC, CBS, PBS, CNN, NPR (including Pipedreams and Performance Today), the CBC, and on Korean and Japanese national television.
Paolo has worked with composers such as Elliott Carter (performing Double Concerto for Harpsichord and Piano for his 90th birthday celebration), David Conte, Jean Guillou, Stephen Hartke, Christopher Theophanides, and Melinda Wagner. With the Clarion Music Society, he gave the world première of several newly-rediscovered chamber works of Felix Mendelssohn.
Paolo has performed organ recitals at venues such as St. Thomas Church Fifth Avenue in New York and St. Eustache in Paris, and he has been a regular organ recitalist at the Metropolitan Museum of Art, including a 10-recital residency in 2010-11. He served as Director of Music & Organist at St. Paul's Church in Houston, and was previously Associate Director of Music at St. Bartholomew's Church, New York, where he helped oversee one of the nation's pre-eminent church music programs.
At the Curtis Institute of Music in Philadelphia, Paolo studied organ with John Weaver and harpsichord with Lionel Party. He earned Master's and Doctor of Musical Arts degrees in harpsichord from the Juilliard School. Doctoral studies brought him to Leipzig and Berlin, where he examined the manuscript and original performance materials of Johann Sebastian Bach's Cantata Halt im Gedächtnis Jesum Christ.
Paolo is an Associate of the Royal Conservatory of Music and a Fellow of the Royal Canadian College of Organists. While an undergraduate, he offered concerts on Philadelphia's Wanamaker organ, the world's largest operational pipe organ.
Born in Toronto of Italian heritage, Paolo attended St. Michael's Cathedral Choir School, an affiliate of the Pontifical Institute of Sacred Music in Rome. At age 17, Paolo was appointed Associate Organist of St. Michael's Cathedral, seat of Canada's largest Archdiocese, assuming service-playing responsibilities for the choral services.