Patricia Quintero Garcia
Guest Musician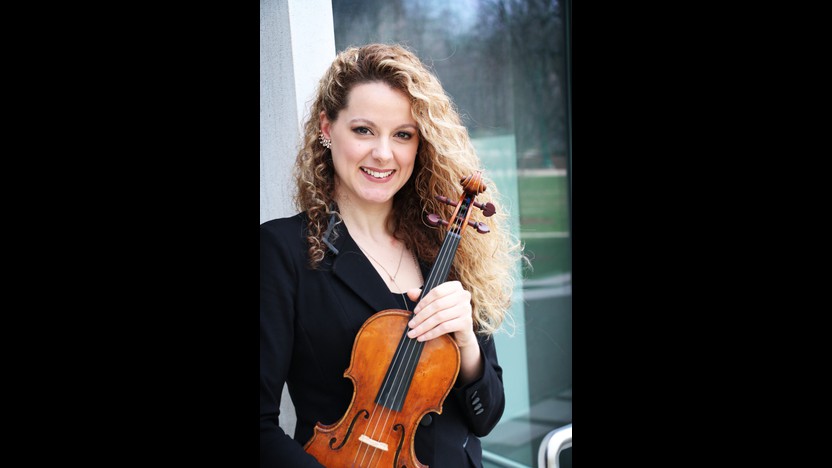 Patricia was born in Havana, Cuba, and started playing the violin at the age of eight. She graduated in 2007 with a degree in Music Violin Performance from The Superior Institute of Arts, University in Havana, Cuba. Since then, she has performed as a soloist with the Chamber Orchestra of Havana and the Philharmonic orchestra of Caracas, Venezuela. Patricia, an avid orchestral musician worked as a Concertmaster at the Opera and Ballet Symphony Orchestra in Cuba, and Chamber Orchestra of Havana for six years and performed in the principal venues in Cuba.
She has played in orchestras conducted by renowned conductors such as Claudio Abbado, Gustavo Dudamel, Francesco Belli, as well as, in Master classes with Paul Kantor, Guidon Kremer, Nicholas Kitchen, and Nadja Salerno.
She founded the Havana String Quartet, and as a first violin she collaborated with artists such as Leo Brouwer, E. Gismonti, Edin Karamazov, and Borromeo Quartet.
Patricia also holds a Master of Music degree in Violin Performance from University of Southern Mississippi, as well as a Performers Diploma in Solo Performance, and a Performers Diploma in Chamber Music from the Jacobs School of Music where she studied with Professor Mauricio Fuks. She joined the Vera Quartet in the Spring of 2016.