Patricia Silva Weitzel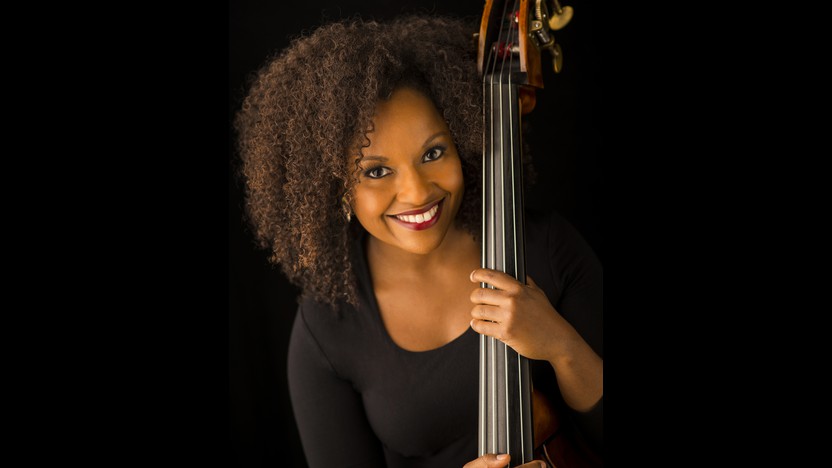 Dr. Patricia Weitzel has appeared as soloist, chamber musician, orchestral performer, teacher and clinician in several countries including Argentina, Brazil, Belgium, Canada, Chile, China, England, Germany, Italy, Mexico, Panama, Peru, Uruguay, the Netherlands and the United States. At Augustana College and St. Ambrose University, Dr. Weitzel oversees the instruction of applied double bass, chamber music, in addition to String Methods classes. She is also a member of the Des Moines and Quad City Symphonies and maintains an active private studio.
Dr. Weitzel has collaborated and worked with renowned artists such as the Daedalus Quartet, pianist Soyeon Kate Lee, and bassists Volkan Orhon and Marcos Machado. 2019-20 engagements include the recording of the Lion King movie soundtrack, teaching at the inaugural Sphinx Performance Academy at the Julliard School, participation in the Chineke! Orchestra European tour and performance at the 62nd Grammy Awards Ceremony with Lizzo.
In addition to being a performing artist and educator, Dr. Weitzel continually receives recognition for her leadership and advocacy of diversity, excellency, and inclusion in the Arts. As a member of the 2019 Global Leaders Program Cohort and one of the recipients of the Sphinx Organization's Mpower Artist Grant, she is involved in the development of initiatives that offer opportunities of music education to underserved youth in the state of Iowa.
Dr. Patricia Weitzel is the Membership Chair of the International Society of Bassists, an organization with approximately 3,000 members in over 40 countries whose mission is to encourage excellence in bass performance, pedagogy, research, composition, and lutherie.