Rubén Olmo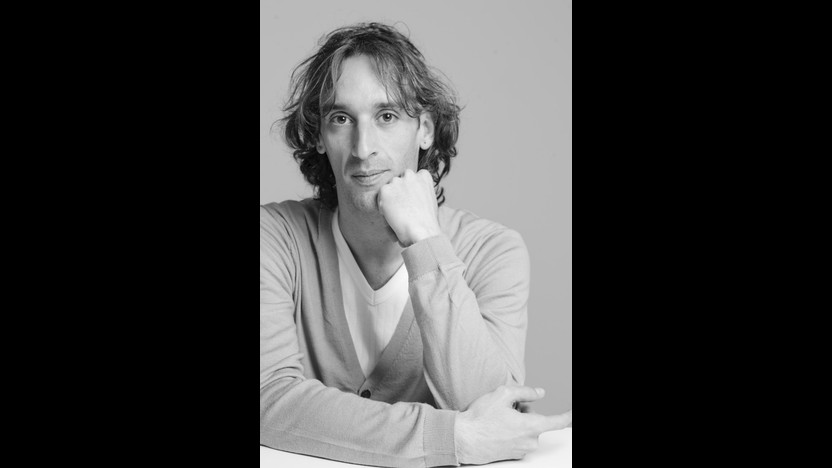 Born in Sevilla in 1980, he enters the dance conservatory at the age of 9. Apart from going to the conservatory he also starts flamenco classes with great teachers as Jose Galván, Manolo Marín, Antonio Canales, Javier Latorre, Aida Gómez, Guito, Mario Maya etc.
At 14 he enters in the workshops of the Compañía Andaluza de Danza, who was then directed by Maria Pages. At 16 he starts dancing in Javier Barón's company, with the show "El Pajaro Negro", dancing along with Belén Maya and with choreographies by Ramón Oller, Javier Latorre and Javier Baron. That same year, 1996 he moves to Madrid, to continue studying with dancers like Rosa Naranjo, and Aida Gómez. At 17, he entered Aida Gomez' company of Spanish classical dance. He was made a soloist of that company. At the early age of 18 he enters in the Ballet Nacional de España, that was directed by Aida Gómez. He was made solo dancer immediately, and by the next year he as first dancer of the company! His repertoire, as first dancer at the Ballet Nacional de España, includes the shows: Poeta, Carmen, Ritmos, Oripando, and Grito.
In April 2002 he decides to leave the Ballet Nacional, and he is called by Eva la Yerbabuena to dance in her show La Voz del Silencio. In 2003-2004 he is a dancer in the Company Metros of Ramón Oller, where he stars in the shows Carmen and la Pasion de Cristo. In 2005 he starts working with Rafael Amargo, where he acts as a soloist, and as a choreographer for the shows Enramblao, Pasajero en Transito, Poeta en Nueva York and El Amor Brujo. In 2005 he works as a teacher in "Operación Triunfo" the Spanish edition of the Tv show "American Idol".
In 2006 he decides to create his own dance company and presents his show Belmonte at the Teatro Albeniz of Madrid. In 2007, he presented his second show, Pinocchio, at the Teatro de la Villa de Madrid, and finally Tranquilo Alboroto during the last edition of the Bienal de Flamenco in 2010, that won the prestigious prize, El Giraldillo, for the best choreographer.
He still works also as invited choreographer for important companies such as the one of Aida Gomez, and the Ballet Nacional de España, for whom he is doing, a new choreography and a solo piece to be danced by its new director, Antonio Najarro.