Sang Koh
Guest Musician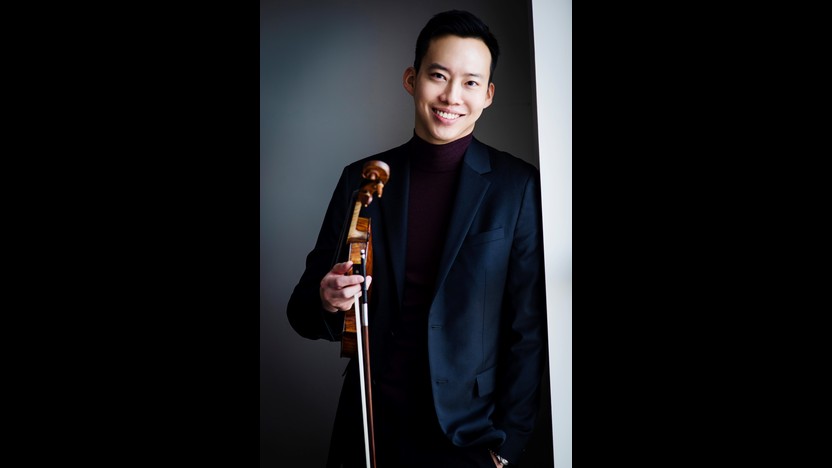 Dr. Steve Sang Kyun Koh is currently the Assistant Professor of Violin and the Head of Strings at University of Northern Iowa. From 2017 to 2019, Dr. Koh was Adjunct Instructor in violin at University of Toronto, where he received his Doctor of Musical Arts degree. He received his Bachelor of Arts at Rice University in Houston, Texas, where he was the recipient of the Herbert & Helen Allen scholarship and the Dick and Mary Ellen Wilson scholarship. After finishing his Bachelor's degree, he continued his studies and received his Master's in String Performance and Pedagogy at Northwestern University in Evanston, Illinois, where he was the recipient of the Emily Boettcher and Yule Bogue Endowed Fund and the Dick Eickstein Grant. At University of Toronto, he was a student of Professor Yehonatan Berick and the Palmason Graduate Fellow in Violin.
An avid chamber and orchestral musician, Dr. Koh is co-founder of the Interro String Quartet. With the Interro Quartet, he has been a co-author and recipient of several grants from the Ontario Arts Council, Toronto Council for the Arts, and the Canada Council for the Arts and has annually commissioned quartet pieces featuring emerging composers in Ontario, Canada. In further support of new music, he was a member of the Toronto Messiaen Ensemble and has collaborated with emerging North American and internationally-renowned composers, such as Gideon Gee-Bum Kim, Salvatore Sciarrino, and Ofer Ben-Amots, to name a few. As a chamber musician, he has shared the stage with violists Leslie Robertson and Teng Li, cellists Antonio Lysy and Brian Manker, violinists Nikki Chooi, Yehonatan Berick, Alexander Kerr, and Adam Barnett-Hart. In addition to these performing activities, he has performed with the Winona Symphony, Sudbury Symphony, London Sinfonia, Symphony S.O.N.G., Kitchener-Waterloo Symphony, and the Windsor Symphony Orchestra.
Dr.Koh is also co-Founder of Anima-AI Technologies Inc., a software company specializing in music generating artificial intelligence, and author of patents related to AI-guided audio processing and music generating systems. For his work at Anime-AI, he has been a guest speaker at Accelerator Centre - Founder's Roundtable, participant of Zú Incubation Program (Montreal), Creative Destruction Lab (Montreal), Future Star Qiji Community (Beijing), and has been a finalist at various pitch contests around North America.