The Singers — Minnesota Choral Artists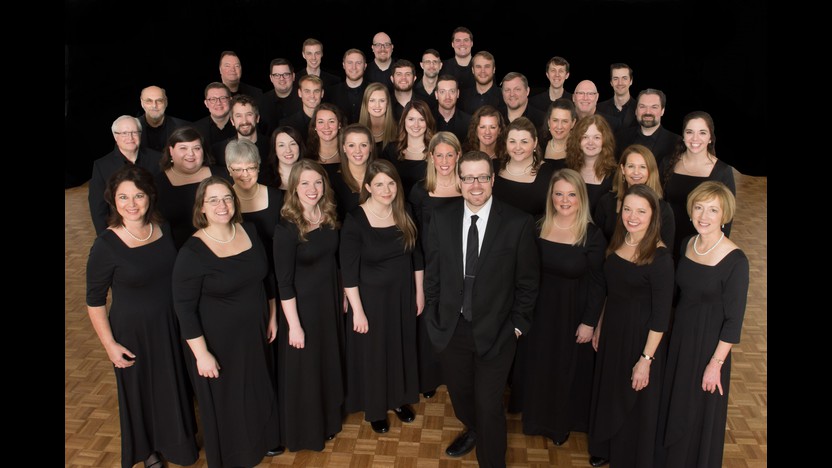 Founded in 2004, The Singers organization is dedicated to giving world-class performances of the finest choral literature. The Singers, a professional choir of 40 members, exists to serve as artists, educators, and advocates of the choral art. Recognized nationally for their innovative programming, commitment to new music, and peerless artistic quality, The Singers made their debut at the renowned Ravinia Festival in June 2013, and have made subsequent returns in 2014, 2015, and 2016. The Singers and Matthew Culloton are very engaged in educational collaborations that pair the choir with school choirs around Minnesota. Singing "shoulder to shoulder" with high school students in concert settings has inspired thousands of young musicians who have never experienced music making at a professional level. Dr. Culloton leads conducting masterclasses with public school educators, and conducts the organization's Community Sing programs. In March 2016, 300 people participated and joined The Singers for a performance of Faure's REQUIEM.
The Singers have premiered and commissioned nearly 80 new works by composers including Stephen Paulus, Tesfa Wondemagegnehu, Timothy Takach, Linda Kachelmeier, Abbie Betinis, Jocelyn Hagen, Joshua Shank, Craig Carnahan, and conductor Matthew Culloton. From 2004-2014, Betinis, Hagen, and Shank served as Composers-in-Residence with the ensemble.
Nine CD recordings have been released in The Singers' first ten seasons. The 2010 release, Lauridsen: Mid-Winter Songs is featured prominently in a documentary film, Shining Night, about the life and works of internationally recognized composer Morten Lauridsen. Splendid Jewel: Choral Music of Stephen Paulus contains the world premiere recordings of ten works written by one of Minnesota's leading composers.
The Singers have performed at national conferences of Chorus America (2012), the American Choral Directors Association (2011), the American Guild of Organists (2008), and the National Federation of Music Clubs (2006). The choir has performed at regional and state conferences of the American Choral Directors Association in 2014, 2012, 2010, 2008, and 2006.
SOPRANOS
Beth Althof
Hannah Armstrong
Paige Armstrong *
Jessica Beulke
Anna Brudzinksi
Diane Koschak
Erika Lantz
Krin McMillen
Susanna Mennicke
Val Peterson
ALTOS
Jess Bandelin
Eva Birkholz
Laura Clapp
Allison Eckberg
Britta Fitzer
Lynette Johnson
Jessica Lowry
Tara Ritter
Julia Salzman *
Sandy Schoenecker
TENORS
Paul Armstrong
Tyler Berg *
Matthew Fleming
Brent Haagenson
John Rynders
Steve Sandberg
Scott Senko
Phil Solyntjes
Ben Wegner
Ben Winkler
BASSES
Kurt Anderson
Jeff Bipes
Bryan Blessing
Timothy Bruett
Matthew Culloton
Gabriel Hanson
Andrew Klein
Matthew Olson
Justin Staebell
[*] denotes section leader