Steven Copes
Concertmaster, John M. and Elizabeth W. Musser Chair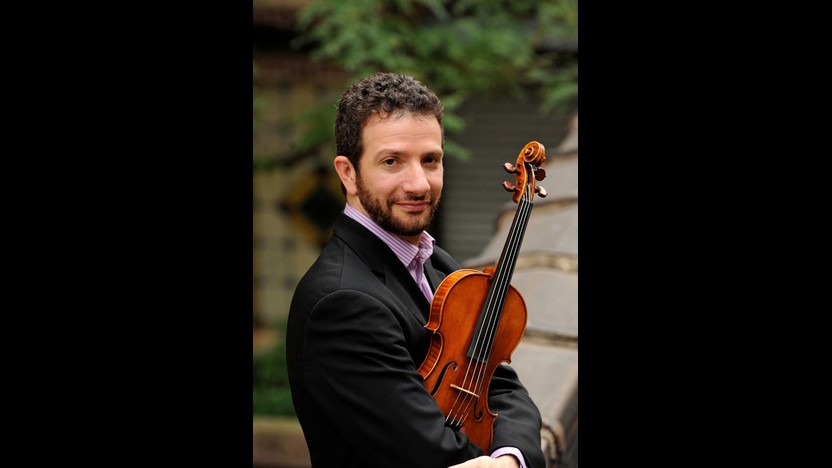 Violinist Steven Copes joined the SPCO as Concertmaster in 1998, leading the orchestra from the first chair, performing concertos old and new and joining his colleagues in chamber music. He is an enthusiastic advocate of the music of today, having given the world premiere of George Tsontakis' Grammy-nominated Violin Concerto No. 2 (recorded with the SPCO for KOCH Records), as well as the NY premiere of Lutoslawski's Subito for Violin and Piano. Copes has performed at chamber music festivals and concert series such as Boston Chamber Music Society, Chamber Music Northwest, Chestnut Hill, Colorado College, La Jolla Summerfest, Mainly Mozart Spotlight Series, Marlboro, Mozaic, Skaneateles and Styriarte in Graz.
He founded Accordo, a dynamic chamber group now in its seventh season, presented by the Schubert Club and Kate Nordstrum Projects. Copes is also a frequent Guest Concertmaster, having led the Chamber Orchestra of Europe and Mahler Chamber Orchestra on numerous tours and recordings, and has served in the same capacity with the Royal Concertgebouw Orchestra, the San Francisco Symphony, the London Philharmonic, the Pittsburgh Symphony and the Baltimore Symphony. He holds degrees from Curtis and Juilliard, and performs on a violin made by Samuel Zygmuntowicz in 2014.
What would you be doing if you weren't a classi¬cal musician?
"A chef or sous-chef in some earthy, organic, farm-to-table restaurant in the middle of nowhere, a writer of silly things or children's books, or a cartoonist/illustrator."