Thomas Cooper
Guest Musician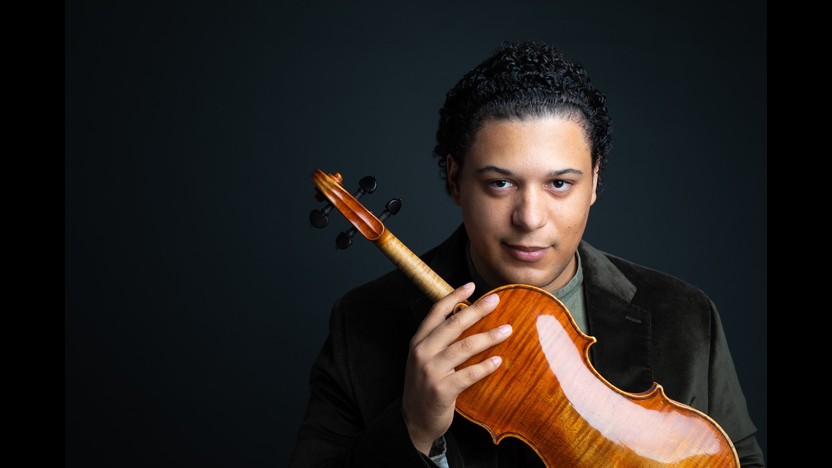 Hailed as "intensely dramatic" (Cleveland Classical), and praised for his "elegant and expressive playing" (Boston Musical Intelligencer), violinist Thomas Cooper has established himself as one of the most dynamic young musicians and leaders of his generation. A three-time winner of New England Conservatory's Entrepreneurial Musicianship award, Cooper is the Founder and Artistic Director of Fermata Chamber Soloists, an award-winning collective of young artists performing innovative concerts throughout New England.
As a soloist, Cooper ha¬¬s appeared with several American orchestras, including the Colorado College Festival Orchestra, the Coeur D'Alene Symphony Orchestra, the Credo Baroque Orchestra, the Du Bois Orchestra of Harvard, and the Middlesex Chamber Orchestra among others. He is a laureate of the Naftzger, Arlington, Coeur D'Alene, and Cremona International Competitions, and was a semi-finalist at the 2018 Washington International Competition.
As an ensemble player, Cooper leads, as concertmaster, the Du Bois Orchestra of Harvard, a group dedicated to performing works by historically marginalized composers. Additionally, he appears with the conductor-less ensembles A Far Cry, and Palaver Strings, and performs with the Cape Cod Chamber Orchestra.
As a chamber musician, Cooper has had the fortune of sharing the stage with such groups and individuals as the Oberlin Trio, the Jupiter String Quartet, David Bowlin, Amir Eldan, Evgueni Sinaiski, Vadim Gluzman, and Per Ennokson. An avid performer of new music, Cooper's chamber groups have appeared on the Boston Symphony Orchestra's "What I Hear" concert series showcasing works of living composers commissioned by the BSO. A native of the Boston area, Cooper received his formal training at New England Conservatory and Oberlin Conservatory with Soovin Kim, Malcolm Lowe, Milan Vitek and Peter Slowik.
Cooper is a fan of all things transportation. He is a trained pilot, checked out in a Cessna 172, and an avid rail fan, serving on the board of young professionals for the US High Speed Rail Alliance. He volunteers for Transitmatters, and writes about urban and transportation planning on his blog. Cooper has travelled over 15,000 miles on Amtrak, and thousands more on SNCF, Trenitalia, OBB, and SBB.