Timothy Pitts
Guest Musician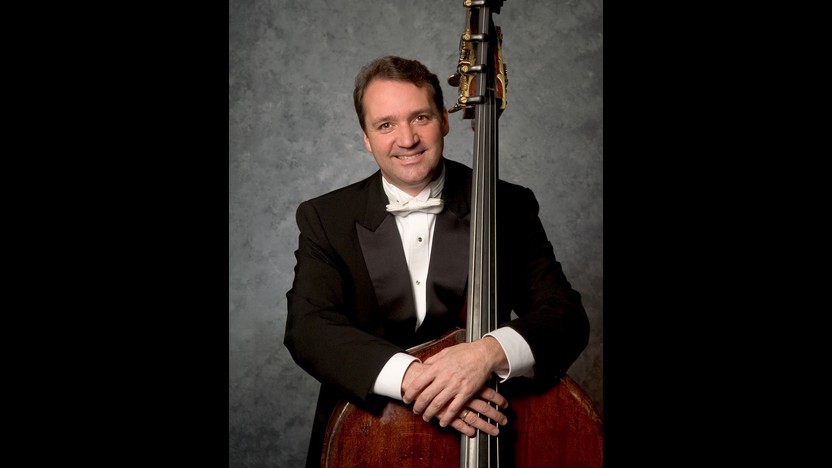 Timothy Pitts has distinguished himself as one of the most versatile double bassists of his generation. As a soloist, chamber and orchestral musician, he has been heard in many of the world's greatest concert halls.
Mr. Pitts' orchestral career began as a member of the Cleveland Orchestra after which he was appointed principal bass of the Houston Symphony, a position he held for seventeen years. Mr. Pitts also served as principal double bass of Boston's Handel and Haydn Society and the Boston Pops Esplanade Orchestra under the direction of John Williams.
An active chamber musician, Mr. Pitts has appeared as a guest artist with Bay Chamber Concerts, the Mainly Mozart Festival, Boston Musica Viva, the Pacific Music Festival in Sapporo, Japan, Strings Music Festival in Colorado and the Skaneateles Festival in New York as well as with the Los Angles Piano Quartet and the St. Lawrence, Jupiter, Takacs and Vermeer Quartets. He has collaborated with such artists as Menahem Pressler, Arnold Steinhardt, Christoph Eschenbach, Heinz Holliger, Robert McDuffie, and Roberto Diaz. As a member of the Houston Symphony Chamber Players, Mr. Pitts toured Germany and Japan, and appeared at Chicago's Ravinia Festival.
Mr. Pitts has appeared as soloist with the Houston, Greenville, Savannah, Albany, and Mainly Mozart Festival Orchestras. In April of 2006, Mr. Pitts gave the United States premiere of John Harbison's Concerto for Bass Viol with Hans Graf conducting the Houston Symphony.
A dedicated educator, Mr. Pitts has presented master classes at the National Orchestral Institute, the New World Symphony, Boston University, Indiana University, the Glen Gould School, Colburn School and the Pacific Music Festival. His students can be found among the ranks of the world's finest ensembles.
Formerly on the faculty of the Oberlin Conservatory, Mr. Pitts is currently a Professor of Double Bass at Rice University's Shepherd School of Music. Mr. Pitts lives in Houston, Texas with his wife, violinist Kathleen Winkler, and two daughters, Nina and Kiri, both aspiring cellists. He plays on a historic double bass made by Domenico Busan of Venice made in 1771.