Ying Fang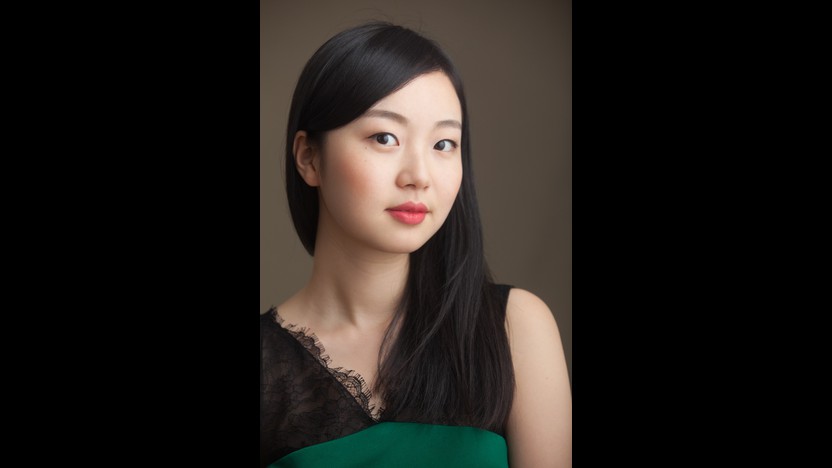 Soprano Ying Fang has been hailed by the New York Times for her "pure and moving soprano, phrasing with scrupulous respect for the line and traveling with assurance through the mercurial moods," as well as "singing with a fresh, appealing soprano and acting with coquettish flair." She is blooming as a well-rounded singer.
Ms. Fang has most recently performed Cleopatra in Wolf Trap Opera's production of Handel's Giulio Cesare. She has been featured in The Metropolitan Opera and The Juilliard School's production of 'A concert of comic operas' conducted by James Levine, in which she sang Konstanze, Teresa and Adina. Ms. Fang made her Metropolitan Opera debut in their 2013-14 season singing the role of Madame Podtochina's Daughter in Shostakovich's opera The Nose. The roles she performed include: Contessa di Folleville in Rossini's Il viaggio a Reims with Wolf Trap Opera Company, the leading role in Mozart's opera Zaide with the New World Symphony; Bellezza in Handel's oratorio Il trionfo del Tempo e del Disinganno with the Juilliard 415 under the baton of William Christie at Alice Tully Hall. She was also heard in the role of Pamina in Mozart's Die Zauberflöte with the Aspen Opera Theater Center, and gained acclaim: "Soprano Ying Fang sang Pamina with a creamy tone and marvelous specificity in each moment." (The Aspen Times) She also did Maria in Bernstein's West Side Story with the Aspen Opera Theater Center. Making her Alice Tully Hall debut performing Handel's motet Silete Venti with conductor Steven Fox leading the Juilliard 415. She sang the soprano solo in Carl Orff's Carmina Burana with the National Symphony Orchestra at the Filene Center in Wolf Trap. In Juilliard opera productions, she has been feathered as Zerlina in Mozart's Don Giovanni, Fanny in Rossini's La Cambiale di Matrimonio and The Spirit of the Boy in Britten's Curlew River.
A native of Ningbo, China, Ms. Fang most recently won The Gail Robinson Award of The Sullivan Foundation, The Opera Index Award of The 2013 Opera Index Vocal Competition and 1st Prize Award of 2013 Gerda Lissner International Vocal Competition. She won one of China's most prestigious awards- The 2009 7th Chinese Golden Bell Award for Music, one of the youngest singers ever accorded this honor. She has been hailed as "the most gifted Chinese soprano of her generation." (Ningbo Daily)
Ms. Fang holds a Master's degree from The Juilliard School and a Bachelor's degree from The Shanghai Conservatory of Music. She is a member of The Metropolitan Opera's Lindemann Young Artist Development Program.