The SPCO on Tour at Bravo! Vail Music Festival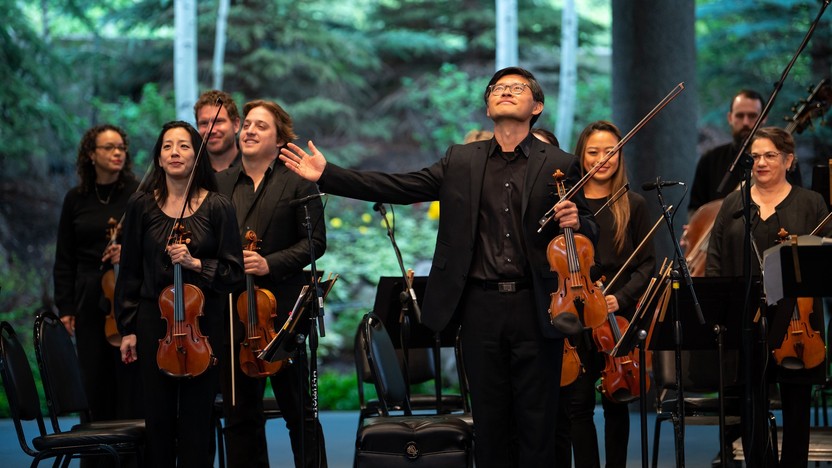 Toggle open/close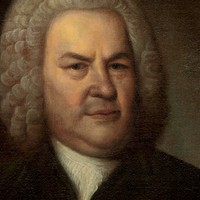 Watch Video
Johann Sebastian Bach
Keyboard Concerto in F Minor
Johann Sebastian Bach spent most of his professional life in church positions, responsible for composing sacred music for weekly services and special events. One of the few periods in which Bach focused on secular music began in 1717 with his move from Weimar to the liberal, open-minded court of Prince Leopold of Anhalt-Cöthen, who gave Bach both the freedom to explore instrumental forms and a talented ensemble to perform the new works. Compositions from this period include the Brandenburg Concertos, most of the suites for solo instruments, and many lost concertos.
Church duties again consumed Bach after he moved to Leipzig in 1723, but in 1729 he found a new secular outlet as director of the Leipzig Collegium Musicum, an ensemble of professional and amateur musicians that performed weekly concerts. To meet the high demand for music, Bach regularly mined his catalog of old compositions, especially the instrumental music from Cöthen. At least six concertos were recast for harpsichord, presumably to capitalize on the wealth of keyboard virtuosos—Bach and his sons—in the Collegium's ranks.
Of the six solo keyboard concertos Bach compiled around 1738, the fifth, in F minor, is the shortest. The outer movements probably came from a lost violin concerto, and the middle movement reworked the Sinfonia from a 1729 cantata, Ich steh mit einem Fuß im Grabe, which itself likely stemmed from an even earlier oboe concerto. The opening movement is a prime example of the ritornello approach to concertos that Bach adopted from Vivaldi; thick tutti statements by the orchestra anchor the form and surround the light-textured, developmental solo flights. The Largo unfurls long skeins of colorfully ornamented melody, winding over a delicate backdrop of pizzicato strings and halting on an unresolved chord that leads directly into the Presto finale. In contrast to the rolling continuity of the Largo, the finale emphasizes fragmented motives and echoes that seize upon forte and piano contrasts.
Aaron Grad ©2014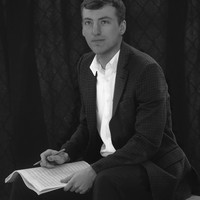 Watch Video
Chris Rogerson
Samaa', for solo piano, gongs, and strings (World Premiere)
Toggle open/close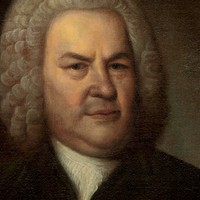 Watch Video
Johann Sebastian Bach
Goldberg Variations for Chamber Orchestra (SPCO Commission)
The charming tale behind Johann Sebastian Bach's original 1791 work for keyboard is well-known, if not reliably-sourced — the work was commissioned by a Count, who on many sleepless nights would summon Bach's pupil, Johann Gottlieb Goldberg, to "play me one of my variations" to lift his spirits. (Arranging this work during the opening stages of the pandemic, it became quite personal and therapeutic for me as well.) Beginning with a heavenly Aria, Bach sets the bass-line to 30 variations in G Major (except for the three variations in G minor), exploring the extremes of keyboard technique, counterpoint, mood, and style. With nine canons punctuating the work like Grecian columns, in-between lie all kinds of flavors: fugue, menuet, French overture, chorale, invention, gigue, etc. Add to that the thematic motives tightly knitting the variations together, and Bach's compositional wizardry is on full display.
But it was the intimacy of the work, the virtuosity, and the variety of characters that convinced me (and SPCO violinist Daria Adams, who proposed the idea to me) that Goldberg was ripe with potential to arrange for my colleagues in the SPCO. The work becomes a tour of the orchestra and its musicians, and the instruments add their unique colors as a painter splashes color on the black-and-white frames of the earliest moving-pictures. Whatever character might be present in the music — whether stark (such as the famous "Black Pearl" variation), sweet (Var. 13), or just plain fun (Var. 11) — my intent is to magnify it here through the orchestral lens.
Bach is among the most revered composers of all time, and he is truly my number one. His music must be treated with the utmost respect, and the greatest success of this arrangement will remain Bach's own ingenuity. Yet alongside the gravitas of Bach's music is his fantastic sense of humor. (I highly recommend a quick internet search on "Bach Goldberg quodlibet.") With an entire orchestra available to render a solo keyboard work, I felt freedom to flesh out textures and voices, or pare things down as I felt served the music.
A word about the subtitles: I began nicknaming each variation just as a way to tell all the Goldberg "children" apart as I worked, referencing music theory, world events, my reaction or approach to each variation, or just wordplay. But these rather free-association titles became a sort of window into how I experience Goldberg, and they stuck. Maybe because they grant permission to mere mortals like me and you to engage Bach's music on a personal level — it's still Bach, but Bach reimagined. My hope is that more people may experience the riches of Goldberg in a new light.
James Ferree ©2022
About This Program
Approximate length 1:26
In June 2022, The Saint Paul Chamber Orchestra was thrilled to be invited back for the second year in a row to open Bravo! Vail's annual music festival in Vail, Colorado. This program features Johann Sebastian Bach's Keyboard Concerto No. 5, SPCO Principal Horn James Ferree's arrangement of Bach's Goldberg Variations, and the world premiere of Chris Rogerson's piano concerto Samaa', written for and performed by Bravo! Vail's Artistic Director Anne-Marie McDermott. Made possible by the generous support of The Sturm Family Foundation, ANB Bank, and The Sidney E. Frank Foundation.
Anne-Marie McDermott, piano
The SPCO and Anne-Marie McDermott give the world premiere of a piano concerto by Chris Rogerson — the first of three Symphonic Commissioning Project premieres and a Bravo! Vail commission in honor of McDermott's 10th anniversary as artistic director.