Special Performance
Chamber Music at Flat Earth Brewing Company (SOLD OUT)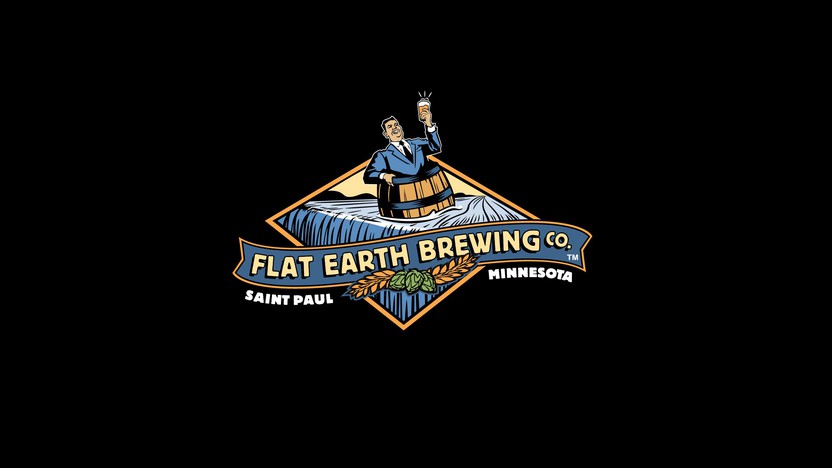 Toggle open/close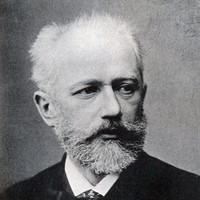 Pyotr Ilyich Tchaikovsky
Souvenir de Florence for String Sextet
In 1886, when the Saint Petersburg Chamber Music Society awarded Tchaikovsky an honorary membership, he promised to write a new work for them, but it ended up taking six years and many course corrections for such a score to be ready. By 1887 he had decided to fashion a string sextet, a format that had been popularized by Brahms and subsequently adopted by Rimsky-Korsakov and other Russians. That summer, a few days after making his first sketches on the sextet, Tchaikovsky lamented, "Because I have only a passing desire to compose, I'm beginning to fear that I am losing my powers of composition, and becoming angry with myself."
The sextet sat dormant until 1890. Upon resuming the work, Tchaikovsky wrote to a fellow composer that he found it "terribly difficult working in this new form; it seems that rather than writing for six voices, I am, in essence, composing for the orchestra, and only then arranging it for six string instruments." He arranged for a private performance that winter, after which he declared a desire to "radically alter the string sextet, which turned out to be astonishingly bad in all respects."
Tchaikovsky worked on the revision during the winter of 1891-92, executing much of it during a few quiet weeks in Paris. He gave the finished sextet the title Souvenir de Florence, a tribute to the city where, early in 1890, he jotted down the melody that would become the basis of the slow movement.
The abundant gift for melody that served Tchaikovsky so well in his operas and ballets did not always prove to be an asset in his abstract, instrumental works. It was only in his final years that he found total fluency in genres that were the more natural terrain of composers like Beethoven and Brahms. Souvenir de Florence, Tchaikovsky's last work of chamber music (coming a full decade after the previous example, a piano trio), reached that rare level of mastery; it stands with the Symphony No. 6 (Pathétique) at the pinnacle of Tchaikovsky's formal craft.
Souvenir de Florence makes an arresting entrance, launching immediately into a melody that starts with an unstable harmony and a crunchy four-note chord attacked fortissimo by the first violin. This fast and spirited opening movement in the key of D minor turns out to be more frisky than fierce, maintaining a dance-like lift in its three-beat pulse.
After a tapering introduction, the slow movement presents the Florence-born theme, played dolce cantabile (sweet and singing) by the first violin over effervescent plucking, a texture that approximates the character of an Italian mandolin or guitar accompanying a love serenade. In a letter to his contact at the Chamber Music Society, Tchaikovsky wrote that this movement should be "played with great fire and passion."
Traces of folksong color the third movement scherzo as well as the lively finale. Tchaikovsky used the full resources of the sextet to craft these themes into more than just memorable tunes, amassing rustic textures and sophisticated layers of counterpoint on the way to a thrilling conclusion.
Aaron Grad ©2017
About This Program
Approximate length 2:00
Join the SPCO and Flat Earth Brewing Company for a unique concert experience! Hang out by the bar or pull up a chair to listen to Tchaikovsky's stunning Souvenir de Florence performed by a sextet of SPCO musicians and guests in Flat Earth Brewing Company's historic tap room. Sample locally crafted beer throughout the concert, followed by a tour of the brewery. There will be time for more beer sampling after the tour, and growlers of Flat Earth's delicious brews will be available for sale.
Please note: This event is now SOLD OUT. Click here to be added to the waiting list, and a Ticket Office Associate will contact you if space becomes available.
Tickets: $25 (ticket price includes beer sampling, chamber music concert and brewery tour)
Doors: 7:00pm
Music: 7:30pm
Seating is general admission, with some seats and some standing room. Must be 21 to attend and present valid ID at the door.
This special event is not eligible for the club2030 discount, voucher redemption, season ticket exchanges or concert membership redemption and cannot be included as part of a create-your-own series.