Express Concert: Farrenc's Third Symphony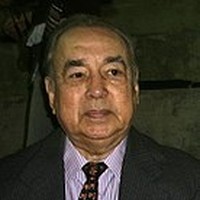 Aldemaro Romero
Fuga con Pajarillo for Strings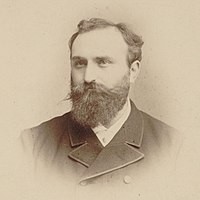 Ernest Chausson
Poème for Violin (arr. by Ferree)
Toggle open/close
Louise Farrenc, already an accomplished pianist, earned a coveted slot at the Paris Conservatory when she was 15. Female students were barred from training as composers, but the composition teacher Anton Reicha recognized Farrenc's talent and gave her private lessons that continued after she got married at seventeen and left the conservatory.
Marriage often spelled the end of a composing career for even the most talented young women of her century, but Farrenc married a man who encouraged her to keep writing, and who was able to use his access as a music publisher to advance her interests. She also leaned on her own fame as a pianist, bolstered by her eventual appointment to be the only woman on the permanent faculty of the Paris Conservatory. Most of her early compositions were written for solo piano, and her later works emphasized chamber music that featured piano parts she would perform herself.
Considering the difficulties Farrenc had getting orchestral music performed (rarely) or published (never in her lifetime), it makes sense that her output was limited, comprising just two overtures from 1834 and three symphonies from the 1840s. She did manage to get her Third Symphony premiered on a prestigious Paris series in 1849 — after the esteemed old conductor died and was replaced by someone younger and more open-minded. It didn't help that she was going against the grain of French style, taking inspiration instead from Ludwig van Beethoven and others in his German-Austrian lineage, including her own teacher Reicha, who had been closely aligned with Beethoven in Vienna before coming to Paris. In that sense, her sturdy G-minor symphony is really a sibling of those by her German contemporaries who followed Beethoven's path, especially Felix Mendelssohn and Robert Schumann.
Farrenc's Third Symphony opens with a slow introduction, a format popularized by Franz Joseph Haydn, before proceeding into a stormy and full-throated main theme. The slow movement unfurls as a tuneful song without words, while the lively Scherzo has a light and bewitching airiness indebted to Mendelssohn. In the finale, certain melodic cutbacks and sighing phrases evoke Wolfgang Amadeus Mozart's own symphony in the same key of G-minor, No. 40. These impulses borrowed from the German-Austrian sphere were almost subliminal in Farrenc's language, a function of her strong training and artistic independence at a time when writing such music in France did her no favors.
Aaron Grad ©2022
About This Program
Approximate length 0:54
This Express Concert features SPCO violinist Maureen Nelson as the soloist in Ernest Chausson's beloved Poème. One moment brooding and mysterious, the next brilliant and sweeping, this work was inspired by "The Song of Triumphant Love," a short story by the Russian novelist, Ivan Turgenev, about two young men who fall in love with the same woman — a perfect recipe for drama! This version has been arranged for the orchestra by SPCO Principal Horn James Ferree. When Pekka Kuusisto led Louis Farrenc's Third Symphony a few years ago, the orchestra fell in love with it and has been eager to tackle this bold and exciting masterwork in its signature unconducted fashion.
Our Express Concerts are 60-75 minutes of music without intermission. Learn more at thespco.org/express.