Family Concert: Mozart's Many Moods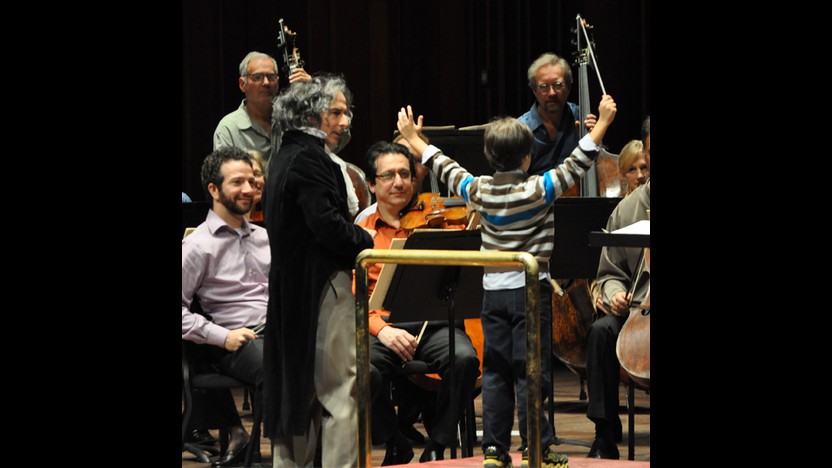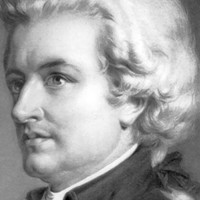 Wolfgang Amadeus Mozart
Excerpts from Serenade No. 13 for Strings in G Major (Eine Kleine Nachtmusik)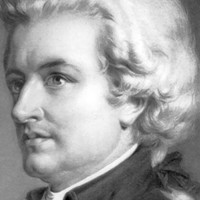 Wolfgang Amadeus Mozart
Excerpts from Symphony No. 1 in E flat Major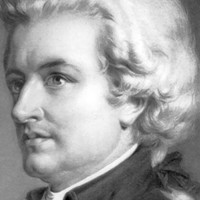 Wolfgang Amadeus Mozart
Excerpts from Oboe Quartet in F Major
Toggle open/close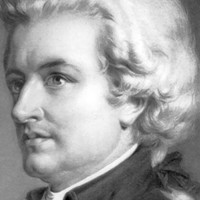 Wolfgang Amadeus Mozart
Excerpts from Violin Concerto No. 5 in A Major
Stuck in a stifling job in his provincial hometown, Mozart was forced to find his own creative outlets in his late teenage years. He cultivated patrons among Salzburg's wealthy families, and he composed entertaining, instrumental works—serenades, symphonies, concertos and the like—that counterbalanced the church music for which he was officially responsible. The exact circumstances that brought about the Violin Concerto No. 5 are unknown, but clearly this genre filled some void for Mozart, since he wrote four concertos in 1775 alone. The first movement of the Fifth Violin Concerto takes its cue from a rarely seen tempo indication, Allegro aperto, which moderates the fast pulse with a more broad and open character. The musical materials are similarly expansive, starting with a spacious theme pecked out in rising arpeggios by the violin sections. Breaking with convention, the soloist enters with a slow passage that postpones the repeat of the main themes. Once the faster material does return, it adds a new melody from the soloist that stacks on top of the orchestral motive heard before. Another telling moment occurs in the development section, when a clever pivot into a minor key foreshadows a crucial passage in the finale. The tender Adagio expands upon the tranquility first explored in the opening movement's slow interlude. The orchestra makes way at the end for a cadenza, which, as in the preceding movement, is left to the soloist to flesh out, since Mozart did not leave notated versions. The finale, a rondo set in the three-beat tempo of a minuet, provides the source of the concerto's "Turkish" nickname. In the center of the movement, the violin leaves behind the mild-mannered minuet theme and strikes up stormy music in the parallel key of A minor. Droning accompaniments, thudding rhythmic patterns and swelling chromatic passages paint a "Turkish" scene, which in Mozart's day was a generic term for music of an Eastern, militaristic character, a byproduct of generations of strife between the Holy Roman Empire, centered in Vienna, and the neighboring Ottoman Empire.
Aaron Grad ©2016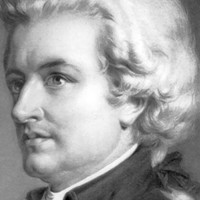 Wolfgang Amadeus Mozart
Deh vieni, non tardar from Marriage of Figaro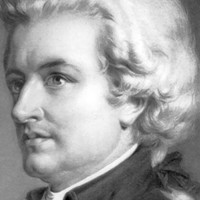 Wolfgang Amadeus Mozart
Excerpts from Symphony No. 41 in C Major, Jupiter
About This Program
Approximate length 2:00
Our Saturday Family Concerts are kid-sized performances with a full-sized chamber orchestra! Weaving together fun, learning and captivating characters, these concerts include classical repertoire plucked directly from the SPCO's season. Join us as Mozart himself guides the audience through his life and musical styles, and discover why Wolfgang Amadeus Mozart is called one of the most important composers of all time! Geared to ages 6-12.
Dylan Fresco, host
The Saint Paul Chamber Orchestra's popular Start the Music!, xplorchestra! and Family Concerts are FREE, thanks to generous support from Target.