Happy Hour Concert: Mozart's Jupiter Symphony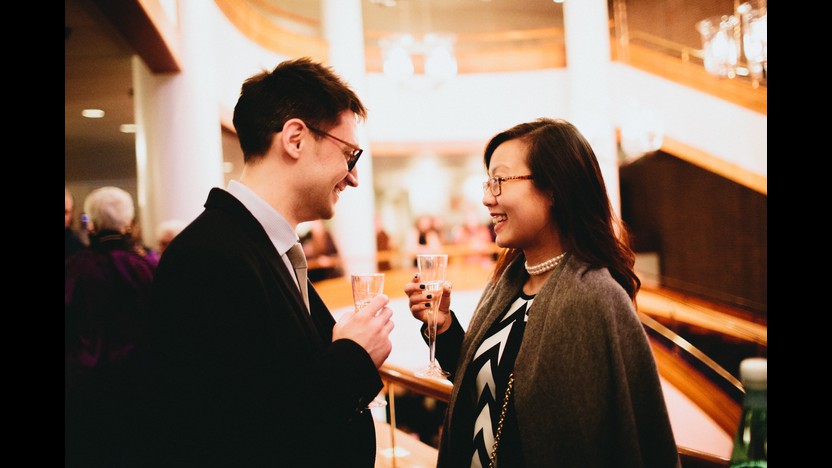 Frank Martin
Polyptyque for Violin and Two Small String Orchestras
Toggle open/close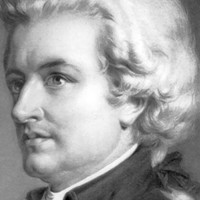 Watch Video
Wolfgang Amadeus Mozart
Symphony No. 41, Jupiter
When Wolfgang Amadeus Mozart began writing symphonies, he was an eight-year-old keyboard prodigy in London, where he had played for King George III and befriended Johann Christian Bach — the youngest son of Johann Sebastian Bach, and a trendsetter in the emerging genre of the symphony. Mozart's earliest symphonies naturally followed the bright and clean style mastered by the "London" Bach. Later, as a teenager back in his hometown of Salzburg, Mozart looked to the example of Joseph Haydn, whose brother happened to work alongside Mozart and his father. Some of the symphonies Mozart wrote as a seventeen- and eighteen-year-old ranked among his first truly brilliant compositions, and by that time he had already completed three-fourths of his lifetime symphonic output.
Mozart had fewer occasions to write symphonies during his heyday as a busy freelancer in Vienna. He might never have written his three final symphonies were it not for the money troubles that plagued his final years, a period when demand for his performances had dried up. Some opportunity must have sparked this symphonic trilogy (a detail historians have not managed to unearth), but most likely nothing came of it. Mozart may not even have heard all three before he died.
Mozart's final symphony, completed on August 10, 1788, has long been known as the Jupiter Symphony, a moniker probably added by Johann Peter Salomon, the same shrewd impresario who later brought Franz Joseph Haydn to London. The opening movement, set in an energized Allegro vivace tempo, establishes a ceremonial atmosphere with an abundance of quick, stepwise swoops. The Andante cantabile slow movement follows with serene and spacious music, in which ample rests and breaks leave melodies unaccompanied, downbeats unstressed, and textures uncluttered.
Like in the symphonies by his friend Haydn, the minuet functions as a light-hearted palate cleanser. The main "joke" here comes in the form of phrases that slip down through segments of the chromatic scale, touching on notes that momentarily clash with the home key.
The finale introduces a number of related themes and then juggles them with a variety of contrapuntal techniques. This balancing act reaches its climax in the coda, which contains a swirling fugue treatment of all five main themes at once. It proves how well Mozart absorbed the techniques of Johann Sebastian Bach, at a time when most composers dismissed such formal counterpoint as hopelessly old-fashioned, and it affirms Mozart's godlike talent for marrying intellectual clarity with earth-shaking emotion.
Aaron Grad ©2022
About This Program
Approximate length 2:00
Join us for a special pre-concert happy hour with food trucks and free beer, then bring your drinks into the Ordway Concert Hall for a one-hour performance. Joshua Weilerstein returns to conduct a program featuring Mozart's final and most expansive symphony, Jupiter, widely regarded as one of the greatest symphonies ever written. Don't miss your chance to experience this monumental music with a delicious craft beer in hand!