Happy Hour Concert: Mozart's Jupiter Symphony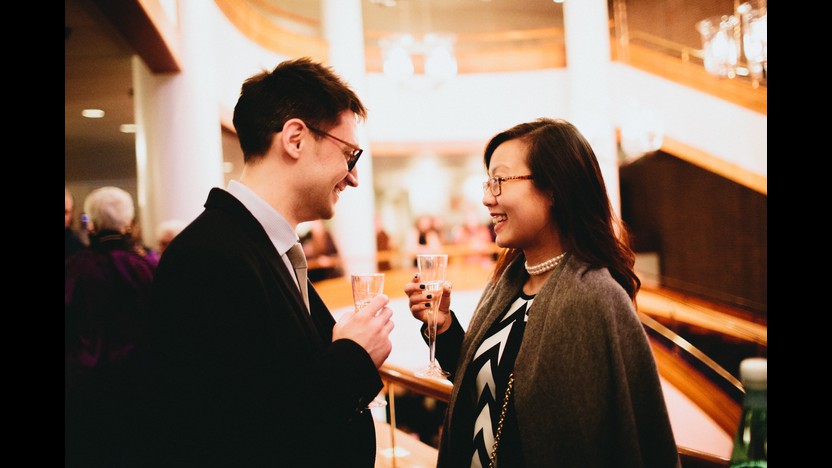 Frank Martin
Polyptyque for Violin and Two Small String Orchestras
Toggle open/close
Mozart's hallowed final triptych of symphonies—No. 39 in E-flat, No. 40 in G Minor, and No. 41 in C, Jupiter—represent the pinnacle of the composer's orchestral art. Each of these is uniquely remarkable for its colorful orchestration, variety of musical characters and textures, harmonic inventiveness, and sheer wealth of thematic ideas. Among the three, George Grove singled out the Jupiter as "the greatest orchestral work of the world which preceded the French Revolution."
The symphony was likely nicknamed "Jupiter" by Johann Peter Salomon, the impresario who brought Haydn to London in that composer's later years. It is an utterly appropriate descriptor for the symphony's incandescent majesty. Jupiter opens with a forceful gesture, followed immediately by a lyrical utterance; over the course of the Allegro vivace, Mozart alchemically integrates these energies, revealing them to be complementary elements of a unified impulse. The movement's exposition features a tuneful coda, based on Mozart's concert aria "Un bacio di mano." Of seemingly little consequence on its first appearance, this innocuous melody, evoking a Hansel or Gretel walking through the woods, becomes the catalyst for a turbulent development section.
In Manhattan, Woody Allen famously ponders why life is worth living, then lists "certain things that make it worthwhile: Groucho Marx. Willie Mays. The second movement of the Jupiter Symphony." Marx and Mays aside, this assessment of Mozart is hardly hyperbolic: the Andante cantabile is a movement of staggering beauty. Here, Mozart depicts rapturous joy and piercing heartbreak, both with breathtaking restraint, as if the two extremes are separated by the softest whisper. The Allegretto is a minuet—a distinctly different musical statement, but nevertheless of equal delicacy to the gossamer second movement.
The Symphony concludes with a finale of remarkable inventiveness: an ingeniously conceived matrix of closely related themes, interwoven near its end into a five-voice fugato passage. Grove writes, "it is for the finale that Mozart has reserved all the resources of his science, and all the power, which no one seems to have possessed to the same degree with himself, of concealing that science, and making it the vehicle for music as pleasing as it is learned. Nowhere has he achieved more."
Patrick Castillo ©2015
About This Program
Approximate length 2:00
Join us for a special pre-concert happy hour with food trucks and free beer, then bring your drinks into the Ordway Concert Hall for a one-hour performance. Joshua Weilerstein returns to conduct a program featuring Mozart's final and most expansive symphony, Jupiter, widely regarded as one of the greatest symphonies ever written. Don't miss your chance to experience this monumental music with a delicious craft beer in hand!