Haydn's Symphony No. 60, Il Distratto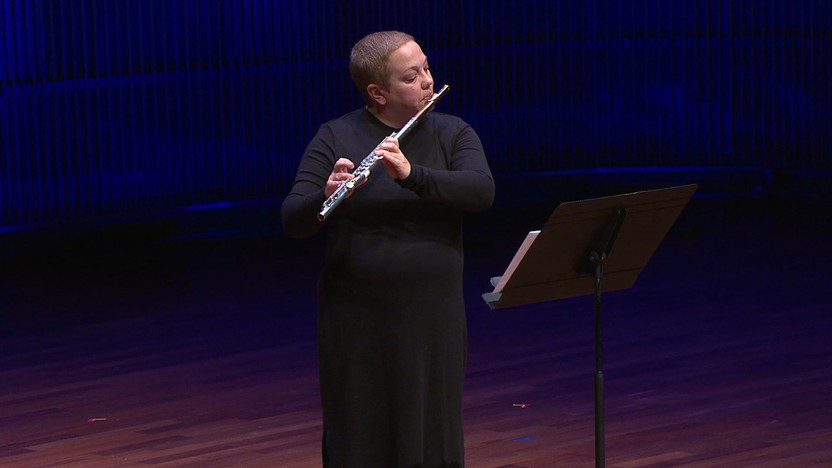 Toggle open/close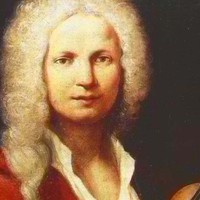 Antonio Vivaldi
Flute Concerto, La Notte
Antonio Vivaldi came of age during a glorious boom in violin construction and technique around northern Italy, including his native Venice, where his own father was a professional violinist. With a job there teaching violin at a school for orphaned girls, Vivaldi was able to use his talented students to test out his compositions, especially the many concertos — more than 500 by the end of his life — that built on advances made by local peers over the past several decades. Vivaldi developed or codified some of the most important aspects of concerto style, such as the fast-slow-fast sequence of movements and the use of ritornello structure as a way to differentiate sections for the soloist and full ensemble.
Vivaldi only released his first solo concertos for the transverse flute in 1728, when his shrewd publisher noticed a growing fad for the instrument and requested works he could sell. This version of the flute, held horizontally like a modern flute, gradually displaced its up-and-down relative, what we now call the recorder. For the Flute Concerto in Minor, Vivaldi recycled music from an earlier chamber concerto for flute, two violins and bassoon, a work likewise known by the nickname "La notte" or "The Night." The six linked sections contain some of Vivaldi's most colorful scene painting, starting with a Largo opening that makes the most of the flutes long tones and fluttering trills, followed by a bewitching section subtitled "The Ghosts." Another slow-fast sequence shows the flute to be a melodious and agile leading voice. The final Largo section, with the apt subtitle of "Sleep," is muted and exceedingly still, and then one last fast section is filled with the type of churning rhythms and thrilling dialogue that have allowed Vivaldi's seminal concertos to stand the test of time.
Aaron Grad ©2021
Toggle open/close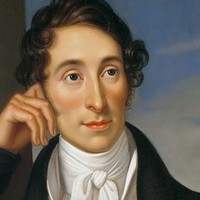 Carl Maria von Weber
Clarinet Quintet
Carl Maria von Weber is best known for three operas he composed in the last decade of his life: Der Freischütz, Euryanthe and Oberon. He came from a theatrical family, and his lifelong dedication to German-language opera, both as a composer and as a conductor, helped break the stranglehold of Italian works in Europe's leading opera houses.
Until the success of the opera Der Freischütz in 1821, instability reigned in Weber's life. He lost a good job in Stuttgart in 1810 over a corruption scandal and some bad debts, and he traveled for three years before found his next permanent employment in Prague. During those travels Weber met the clarinetist Heinrich Baermann, and in the coming years he provided his friend with a series of chamber music scores and showpieces with orchestra that marked the next high point in the clarinet repertoire after a similarly productive friendship between Wolfgang Amadeus Mozart and Anton Stadler 30 years earlier.
Weber began the Clarinet Quintet in 1811, renewing the format of clarinet and string quartet that Mozart explored in one of his immortal scores for Stadler. The work stalled, but a summer vacation spent with Baermann spurred Weber to finish it in 1815. He had the advantage of composing for Baermann's 12-key clarinet, a cutting-edge design that was much nimbler than the 5-key models of Mozart's day. That agility is on display in leaping, swooping bursts of perpetual motion in the first movement, and in the exceptionally smooth chromatic runs of the peaceful Fantasia that serves as the slow movement. The breakneck tempo of the minuet turns a playful game of back-and-forth into a group feat as daring as a high-flying trapeze act, and the rondo finale uses a rhythmic pattern that bounces like a horse's canter to maintain that propulsive energy to the end.
Aaron Grad ©2022
Toggle open/close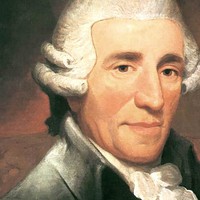 Franz Joseph Haydn
Symphony No. 60, Il Distratto
Working for the musically ravenous Prince Nikolaus Esterházy and spending much of each year at a remote country palace, Franz Joseph Haydn acknowledged, "I was forced to become original." When the prince's tastes shifted from instrumental music to theater in the 1770s, Haydn rose to the challenge by writing his own new operas and leading dozens of productions of existing works. The theatrical elements that Haydn embraced in those years seeped into his instrumental music, whether in wholly new symphonies that played up the heightened drama, or in works spliced together from existing theater music, which was the case with the Symphony No. 60.
This symphony originated with incidental music that Haydn wrote for a 1774 production of a French play translated into German, with a title that means "The Distracted." Going beyond mere mood-setting, Haydn let the orchestra get in on the running joke of distracted characters, like when they insert quotations of his Symphony No. 45 ("Farewell") midway through the first movement, as if they forget which symphony they were playing, or when the oboes and horns step on the toes of the strings in the Andante with an incongruously loud fanfare figure. After a Menuetto filled with Haydn's typical high spirits, the Presto provides what could have been closure for the symphony, but the theatrical origins gave Haydn extra material to work with, and he put it to good use in an additional slow movement (featuring beautiful music "of lamentation") and a speedy finale with one last joke that has the violins pretending that they forgot to tune and needing to start over.
Aaron Grad ©2022
About This Program
Approximate length 1:00
Featuring a work rescheduled from earlier this season, this program is dedicated to music that will tickle your funny bone, showcasing the play between the winds and strings of the SPCO. Opening the program, Alicia McQuerrey solos in Antonio Vivaldi's second work from his opus 10 collection of flute concerti. Franz Joseph Haydn's celebrated sense of humor shines through Il Distratto while Carl Maria von Weber displays wit and whimsy in a clarinet quintet that will bring smiles and a chance to forget your cares. This program shuns a somber, stuffy mood and has some fun instead!
All audience members and staff will be required to wear non-cloth masks (N95, KN95, KF94 or surgical masks). Proof of vaccination, booster or a negative COVID-19 test result will no longer be required. More Information
Concerts are currently limited to 50% capacity to allow for distancing. Tickets are available by price scale, and specific seats will be assigned and delivered a couple of weeks prior to each concert — including Print At Home tickets. Please email us at tickets@spcomail.org if you have any seating preferences or accessibility needs. Seating and price scale charts can be found at thespco.org/venues.