James Ferree Plays Mozart's Fourth Horn Concerto
Toggle open/close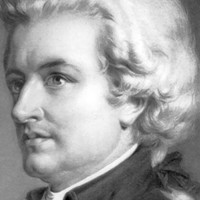 Wolfgang Amadeus Mozart
Horn Concerto No. 4
Growing up in Salzburg, Wolfgang Amadeus Mozart developed a lasting bond with Joseph Leutgeb, a longtime horn player in the local archbishop's court orchestra and a dear family friend. When Leutgeb moved to Vienna in 1777 to take over a small cheese shop, Mozart's father Leopold lent him some money; during the financial struggles that marred the end of young Mozart's short life, Leutgeb returned the favor.
Their friendship was cemented in a series of works that Mozart wrote after his own move to Vienna in 1781, including this concerto from 1786. The nature of the valveless horn from that period made it challenging to play smooth melodic lines, but Leutgeb was a master of the various lip and hand maneuvers that made it possible to fill in the missing notes, as demonstrated by the linear melodies Mozart wrote in the first movement.
A review in Paris once singled out Leutgeb's ability to "sing an adagio as perfectly as the most mellow, interesting and accurate voice," a talent that Mozart put to use in the central Andante that was to be played "cantabile" (i.e. in the manner of singing). Drawing on the traditional use of the horn as an instrument that announced the hunt with its leaping intervals, this concert's hunt-inspired finale leans into the horn's outdoor origins.
Aaron Grad ©2022
Toggle open/close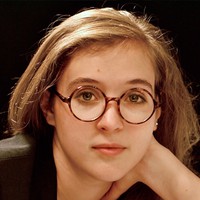 T.J. Cole
Death of the Poet
Growing up in the Atlanta area, TJ Cole began writing music at the piano at six, and by 12 they had already self-produced an album of original compositions. They attended high school at the prestigious Interlochen Arts Academy, and continued studies at the Curtis Institute of Music as a student of Jennifer Higdon. At 21, Cole wrote Death of the Poet for string orchestra, their response to the painting "Death of the Poet Walter Rheiner" by Conrad Felixmüller that they had seen two years earlier at the Art Institute of Chicago.
"The painting was enormous," Cole wrote in a program note, "with a contorted figure suspended in the air, but the colors were what struck me the most. The artist used vibrant and deep blues, purples, reds and greens to portray this night scene. I've always connected strongly to colors, so my reaction to the painting was an emotional one. The figure in the painting, Walter Rheiner, was a poet and close friend of Felixmüller. The painting shows Rheiner's last moments before his death, which inspired me to compose Death of the Poet in the style of an Elegy."
Aaron Grad ©2022
Toggle open/close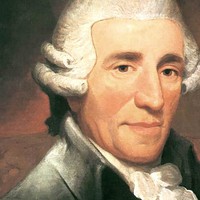 Franz Joseph Haydn
Symphony No. 57
The symphony as we know it was in its infancy when Franz Joseph Haydn took up the genre in the early 1760s as the young vice-Kapellmeister for the Esterházy family. A dozen years and some 50 symphonies later, Haydn continued to find astounding new ways to express himself in the form, as he brought in inspiration from theater music and drew upon musical traditions from beyond his immediate surroundings.
There is no catchy nickname or cute backstory to distinguish the Symphony No. 57 from 1774 — just the music that demonstrates Haydn's infinite inventiveness. The four-movement symphony evolved from the Italian sinfonia or overture, usually in three parts organized fast-slow-fast, but Haydn in this symphony started with a slow introduction, borrowing from the French custom for an overture. This was the longest introduction to date in Haydn's symphonies, and it set a standard for how to build anticipation that he clearly enjoyed, since he went on to make those introductions a standard feature in the late symphonies that capped his lifetime total of 107.
In the slow movement, the fragments of plucked chords and halting melody provide the basis for a set of variations, foreshadowing the way his future pupil Beethoven would deconstruct motives and strip them to their essence (like in his own theme-and-variations slow movement in the Seventh Symphony). One of Haydn's other symphonic innovations was to insert a Menuet as heard here, a custom borrowed from French dance suites.
This symphony's finale comes with an extra speedy prestissimo tempo marking, testing the mettle of the orchestra with repeated notes and unison figures. Haydn was writing for world-class players in the Esterházy court, and he kept them in top shape as music director, giving him the arsenal he needed to expand the symphony outward in so many directions.
Aaron Grad ©2022
About This Program
Approximate length 1:00
SPCO Principal Horn James Ferree is soloist for Wolfgang Amadeus Mozart's Fourth Horn Concerto, a part originally written for the horn virtuoso Joseph Leutgeb. Mozart used four different colors of ink in the manuscript, thought by some to be a "color code" between the composer and soloist. A work by TJ Cole, two-time winner of ASCAP Morton Gould Young Composer awards, follows the Mozart concerto before ending with Franz Joseph Haydn's 57th Symphony.
Safety measures for SPCO Neighborhood Series performances (all venues except the Ordway) All audience members and SPCO staff will be required to wear non-cloth masks (N95, KN95, KF94 or surgical masks). Proof of vaccination, booster or a negative COVID-19 test result will no longer be required.
Safety measures for SPCO performances at the Ordway Concert Hall
Masks will not be required, but will be welcomed and encouraged. Proof of vaccination, booster or a negative COVID-19 test result will no longer be required.
Concerts are currently limited to 50% capacity to allow for distancing. Tickets are available by price scale, and specific seats will be assigned and delivered a couple of weeks prior to each concert — including Print At Home tickets. Please email us at tickets@spcomail.org if you have any seating preferences or accessibility needs. Seating and price scale charts can be found at thespco.org/venues.