Mendelssohn's Scottish Symphony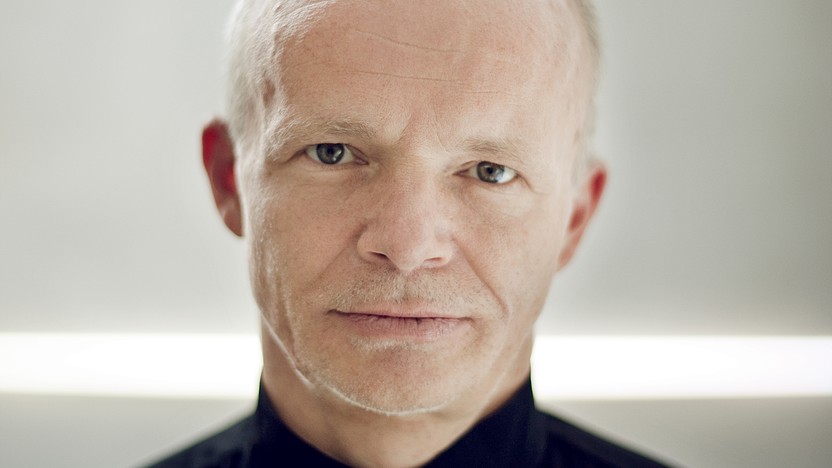 Sponsored By
May 20, 2016

May 21, 2016
Toggle open/close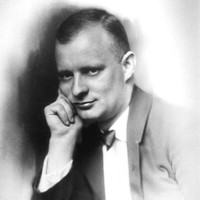 Paul Hindemith
String Quartet No. 4
In addition to ranking among the most significant German musical figures of his generation, Paul Hindemith is moreover renowned for the remarkable breadth of his abilities. He was a composer of stunning creative facility, capable of producing an impeccably crafted piece of music as easily as writing a letter. He was also an excellent violinist and violist (skilled enough to premiere William Walton's Viola Concerto) and a competent clarinetist to boot.
In an era whose most prominent composers built their careers on orchestral music and opera, Hindemith made his name in chamber music. His oeuvre includes seven string quartets, of which the Fourth, his Opus 22, has enjoyed the most enduring popularity. (The work was premiered by the Amar Quartet, recognized in its day among Europe's foremost quartets, and in which Hindemith was the violist.)
Hindemith composed his String Quartet no. 4 in 1921. It is a product of his early maturity, reflecting a young, cosmopolitan composer, exploring a wide variety of styles. The music of this period demonstrates the influence of composers ranging from Brahms and Strauss to Debussy, Ravel, Puccini, Schoenberg, and Stravinsky, as well as American jazz.
Over the next four decades, Hindemith's music would become steelier, anti-Romantic, harmonically experimental, though always rooted in tonality. In the years following the Fourth Quartet's premiere, Hindemith became a leading proponent of Gebrauchtsmusik—literally, "utility music"—an idea based on the belief that music should be practical, bridging the distance between modern composer and audience, rather than a Beethovenian vehicle for self-expression.
The Quartet might be heard as a precursor to Hindemith's essays in Gebrauchtsmusik. The composer wrote about the piece, "It sounds well and is quite easy to listen to and to play, of which I am especially proud. … I declare with satisfaction that my works will be better and simpler (and about time too)."
The work takes the form of a suite in five short movements. The first is a slow, sinewy fugue, whose subject, though heavily chromatic, is likewise marked by a searing lyricism. Partway through, the movement erupts in a blistering climax, then recedes just as suddenly back to the enigmatic lyricism of what came before. The second movement's unrelenting fury foreshadows the quartets of Shostakovich. Following this wild-eyed scherzo, Hindemith offers the listener a respite of sorts with the slow third movement, though this music too, in its eerie melodic and harmonic profile, registers a measure of disquiet. The ephemeral fourth movement is peculiarly rhapsodic, and proceeds without pause to the finale, a devilishly jaunty rondo.
Patrick Castillo ©2016
Toggle open/close
Mozart's childhood feats at the keyboard overshadowed another of his great talents: playing the violin. His father was an influential teacher and the author of a seminal book on violin technique, so it figured that Mozart would pick up stringed instruments. (He also had a special affection for the viola, playing it in chamber music situations throughout his life.) Mozart wrote five violin concertos, all during his teenage years, when his official position had him working alongside his father in the service of Salzburg's archbishop. With no record of any other performer or commission involved, we can surmise that Mozart wrote the violin concertos with the intention of performing the solo parts himself. Such works, along with the many symphonies, serenades and divertimentos from that time, were perfect fare for the side gigs he booked entertaining Salzburg's wealthy families.
The violin writing in the Third Violin Concerto's opening Allegro movement is full of three-note chords, in both the solo part and the orchestra. The chords give the main theme extra panache and power, and their idiomatic voicings show that Mozart knew how to achieve maximum effect on his secondary instrument.
Out of all five of Mozart's violin concertos, this work's central Adagio is the only movement in which two flutes replace the oboes. (Presumably the oboists in Salzburg doubled on flute.) The solo violin's long, arcing phrases sound like they could come from the mouth of an operatic soprano; there is even a bit of a "diva" moment when the violin intrudes on the orchestra's final coda to offer one last statement of the main theme.
In the Rondeau finale, one of the contrasting sections borrows a folk tune from the vicinity of Strasbourg, near the border between France and Germany, leading Mozart and others to dub this the "Strassburger" Concerto. Droning double-stops and folksy fiddling contribute to the local color.
Aaron Grad ©2017
Toggle open/close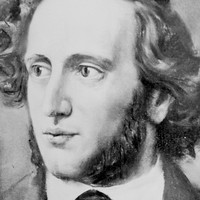 Felix Mendelssohn
Symphony No. 3, Scottish
In July of 1829, while vacationing in Scotland, Mendelssohn wrote to his family:
"In darkening twilight today, we went to the Palace where Queen Mary lived and loved. There is a little room to be seen there with a spiral staircase at its door. That is where they went up and found Rizzio in the room, dragged him out, and three chambers away there is a dark corner where they murdered him. The chapel beside it has lost its roof and is overgrown with grass and ivy, and at that broken altar Mary was crowned Queen of Scotland. Everything there is ruined, decayed and open to the clear sky. I believe that I have found there today the beginning of my Scotch Symphony."
This striking imagery points towards the picturesque opening of the Scottish Symphony, whose slow introduction begins with as breathtaking a statement of Romanticism as any poem of Heine or painting of Caspar David Friedrich. Throughout the symphony's first movement, Mendelssohn's darkly hued orchestration conjures bleak northern climes. Following a soulful arioso in the violins and a pregnant silence, the music proceeds to the main body of the movement, marked Allegro un poco agitato. This is music of understated urgency and, at its climactic moments, of devastating power.
A new melodic idea in the cellos heralds the movement's recapitulation. When the first theme returns, it appears in counterpoint with this cello melody. "Every page of the score," wrote Robert Schumann, "proves how skillfully Mendelssohn retrieves one of his former ideas, how delicately he ornaments a theme, so that it comes to us in a new light."
The symphony's thematic coherence is more subtly in evidence in the Vivace. The ascending four-note gesture that began the symphony returns—sped up beyond recognition—in the ebullient clarinet melody. (Schumann again: "In point of plan, Mendelssohn's symphony is distinguished by its intimate connection of all four movements.) The clarinet begins with the same four-note ascent, but in idyllic F major rather than cloudy A minor—then gets gleefully carried away.
The Adagio is a ravishing utterance, awash in devastating melody. Its piercing lyricism echoes Mendelssohn's signature Songs without Words for solo piano. The finale begins as a mischievous folk dance, but evolves a more complex psychic profile as new ideas are introduced. The journey culminates in a radiant majesty as sublime as the movement's beginning was rustic and earthy.
Mendelssohn penned the first sixteen measures of what would become his Scottish Symphony on that long-ago trip to Scotland in 1829, but did not return to and complete the work until 1842. (In 1831, he confessed that he was struggling to "find his way back into the Scottish fog mood.") It is thus his fifth and final symphony, though it is numbered as his third.
Patrick Castillo ©2016
About This Program
Approximate length 2:00
This program opens with Hindemith's Fourth Quartet, an oft-overlooked masterpiece of early 20th century chamber music that is full of drama and striking contrasts of mood and sonority. Artistic Partner Thomas Zehetmair joins the SPCO to perform Mozart's Violin Concerto No. 3, a work that provides a glimpse into the genius of a nineteen-year-old Mozart. Mendelssohn's stirring Scottish Symphony brings the program to a grand and exciting conclusion.