Mozart's Sinfonia Concertante for Winds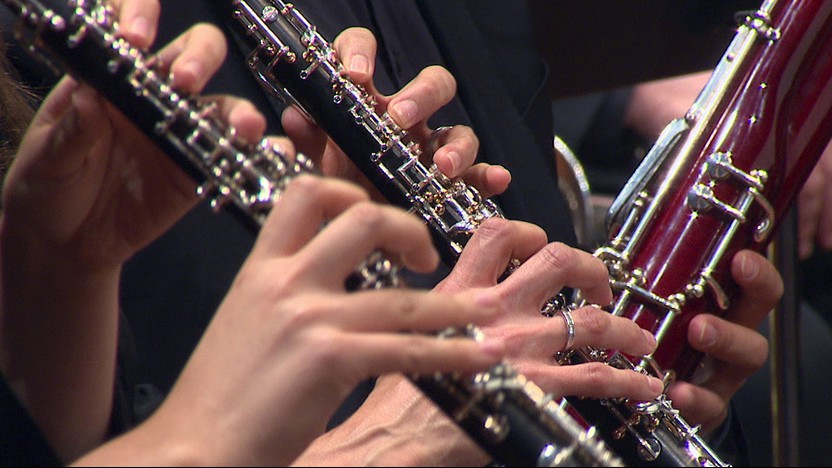 Toggle open/close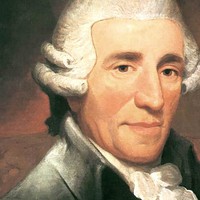 Franz Joseph Haydn
Symphony No. 78
In 1782, Franz Joseph Haydn wrote a set of three symphonies (numbers 76-78) that he intended to have performed in England. These were the first of the "father of the symphony's" orchestral works to be conceived of as a set for publication, and they were also the first since 1761 to be written for an audience abroad. Haydn's trip to London fell through, however, and he sent the symphonies to his Parisian music publisher the next year.
These three symphonies codified Haydn's developing popular intellectual style, which combined catchy melodies with clever manipulations of form, harmony, and counterpoint. Haydn himself described them as "beautiful, magnificent and by no means over-lengthy…very easy, and without too much concertante."
Only eleven of Haydn's 108 symphonies are written in minor keys, including Symphony No. 78. This was the first symphony to be written in a minor key after his Sturm und Drang (storm and stress) period. However, much of Symphony No. 78 is in major tonal centers, thereby obscuring the profundity often associated with minor works at this time.
The stoic and jagged opening theme of the first movement suggests that this work will continue in Haydn's Sturm und Drang style, a proto-Romantic movement in German literature in which extreme emotions are freely expressed. Artistic works in this style were conceived as a reaction to the perceived constraints of Enlightenment rationalism. Yet the somber opening theme of Symphony No. 78 quickly gives way to music that is much brighter, indicating that this symphony is going to portray a number of contrasting affekts or characters.
The slow second movement unfolds as a gentle drama, which creates a sense of reflection or nostalgia. This is immediately followed by a lively and humorous Minuet and Trio, which contains sudden shifts between loud and soft dynamics. Major and minor keys are alternated between sections of the lively variation-rondo finale. As the movement progresses, Haydn uses sudden silences, changes in key, and imitative counterpoint to heighten the angst. A festive coda concludes the work in the cheerful key of C major.
Paula Maust ©2022
Toggle open/close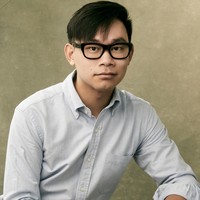 Viet Cuong
Doubling Back (SPCO Commission)
Doubling Back is a reimagining and expansion of my duo Circling Back for Oboe and Cello, commissioned by The Saint Paul Chamber Orchestra in 2021. In some ways, it's similar to its predecessor: the pieces share the same melodies, harmonies, and structure. However, the larger ensemble of Doubling Back allows for a broader range of textures and variation, and the piece is therefore a deeper exploration of material I enjoyed writing the first time around. Revision and adaptation have long been parts of my compositional process, and this quintet is an emblem of what can happen when you double back on your own musical material.
Viet Cuong ©2022
Intermission
Toggle open/close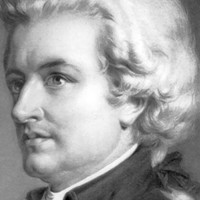 Wolfgang Amadeus Mozart
Sinfonia concertante for Winds and Orchestra
Wolfgang Amadeus Mozart's sinfonia concertantes blend the style of the Classical solo concerto with the instrumental configurations of earlier Baroque orchestral works, such as George Frideric Handel's concerto grossi and Johann Sebastian Bach's Brandenburg concertos.
Concerto-like works for a group of two or more solo instruments and orchestra were quite popular when Mozart visited Mannheim and Paris, leading him to compose several such works in the late 1770s and early 1780s.
A version of Mozart's Sinfonia concertante for Winds and Orchestra was prepared for a performance at the Parisian Concert Spirituel in 1778, but the piece was unexpectedly removed from the concert program at the last minute and was never played. The parts were not copied and were perhaps lost. However, an anonymous copy of a work believed to be the lost Parisian concerto by Mozart was discovered in 1869 in the collection of Mozart's first biographer Otto Jahn. This is the version of the work that is played today.
There has been much scholarly debate about the authenticity and origins of the Jahn manuscript, particularly since it is scored for solo oboe, solo clarinet, solo horn, solo bassoon, and orchestra. Mozart's original manuscript was specifically composed for four of his friends who played flute, oboe, horn, and bassoon. Additionally, there are many unanswered questions about how an anonymous copy of a modified version of a lost work from Paris might end up nearly a century later in a collection in Berlin.
Although the official Köchel catalog of Mozart's works designates this sinfonia concertante as spurious, the piece certainly demonstrates many quintessential characteristics of Mozart's works. In particular, Mozart was regarded for his brilliant solo wind writing, which is evidenced throughout the piece. The horn soars in its high register; the bassoon functions beautifully as a bass, tenor, and melodic instrument; the clarinet has multiple velvety lines; and the oboe's melodies are penetrating and expressive.
All three movements of this sinfonia concertante are in E-flat major, leading some to conclude that the work is not Mozart's, since most of his multi-movement works have movements in different tonal centers. The first movement features a well-crafted cadenza that tastefully incorporates all four soloists, and the second movement demonstrates exquisite melodic writing. The third movement is a series of ten variations on a cheerful theme, one phrase of which is a direct quotation of the second theme from the first movement.
Paula Maust ©2022
About This Program
Approximate length 2:00
Following an abridged season last year, the SPCO is delighted to make a full return to its Neighborhood Series with performances at venues throughout the Twin Cities metro area. In a program featuring a wide range of ensemble sizes and compositions from the 18th century to the 21st, there's something for everyone to love! Experience a new piece by the SPCO's inaugural Sandbox Composer-in-Residence performed alongside symphonic works by Franz Joseph Haydn and Wolfgang Amadeus Mozart.