Special Performance
Happy Hour Concert with Pekka Kuusisto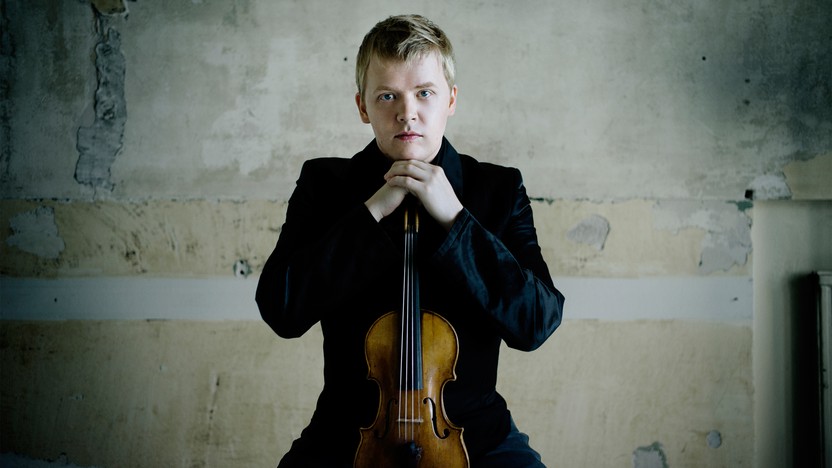 Toggle open/close
For the bicentennial of Norway's most distinguished writer, Ludvig Holberg (1684-1754), composer Edvard Grieg penned two tributes: a cantata for men's voices, and a piano suite titled From Holberg's Time. The next year, Grieg reworked his Baroque-inspired piano suite into an arrangement for string orchestra.
Decades before the trend of "neoclassical" music, Grieg's "Suite in the Olden Style," as he subtitled it, mined Baroque conventions that flourished during Holberg's life. The Praeludium launches the suite with a galloping rhythm in the accompaniment, establishing an exciting, propulsive mood. The Sarabande, by contrast, steps patiently through the ornate, three-beat pulse of a dance that originated in Spain. The Gavotte, a muscular dance from France, begins with the customary lead-in of two strong beats. A contrasting section takes the form of a Musette, characterized by the droning accompaniments inspired by bagpipes.
The Air leaves dance forms aside for a long, singing melody in a melancholy minor key. The closing Rigaudon reflects a lively French dance style, while also delving into the Baroque style of the concerto grosso, with soloists—here a violin and viola—offsetting the texture of the full string sections.
Aaron Grad ©2014
Toggle open/close
Orinoco Sketches was written in 2011 for the LA Phil as a memorial for my grandmother, Hannelore Kahane (née Schaefer), who died in May of 2010 at the age of 89. Lore, as she was known to my family, fled Germany in January of 1939 on the SS Orinoco, the last ship to cross the Atlantic before the ill-fated St. Louis, which was famously turned away from all ports. Some nine months later—her family having been denied entry into the U.S. while they waited in Havana for their lottery number to be called— she settled in LA, where both my father and I were born. In her final years, amidst a courageous battle against multiple cancers, my grandmother translated the diaries she'd kept as a teenager from German to English. The last time that I saw her, I asked for permission to email myself those diaries, which became the initial impulse for this piece. In today's political climate, little else need be said about this brief song cycle, suffice it to say that I would not be here to perform it had my grandmother not been allowed into this country. This week's performances mark the world premiere of a newly orchestrated version of the piece, commissioned by The Saint Paul Chamber Orchestra.
— © Gabriel Kahane
Gabriel Kahane ©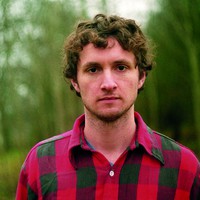 Sam Amidon
Traditional American Folk Songs (arr. Amidon and Muhly)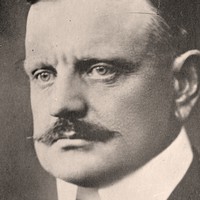 Jean Sibelius
Valse Triste
About This Program
Approximate length 2:00
Join the SPCO after work for a special happy hour performance at the Ordway Concert Hall! Gather with your friends and SPCO musicians in the Target Atrium before the show and enjoy free beer from Brooklyn Brewery, and discounts on wine and cocktails. Then bring your drinks into the hall for a one-hour concert featuring new Artistic Partner and violinist Pekka Kuusisto alongside composer and multi-instrumentalist Gabriel Kahane, folk artist Sam Amidon and conductor Eric Jacobsen. Foxy Falafel, Fork in the Road, Bark and the Bite, R.A. MacSammy's and Flagsmash food trucks will be parked outside before and after the concert with appetizers and dinner available for purchase.
Happy Hour 4:00–6:00pm
Concert 6:00–7:00pm
About the music:
In this program, the SPCO and Kuusisto bring together contemporary classical and traditional folk music, and a wide range of musical guests who share a love of programming that bridges multiple musical worlds. The SPCO will premiere a new orchestration of Gabriel Kahane's Orinoco Sketches, a work that draws its text from the diary of Hannelore Kahane (the composer's grandmother) and the story of her emigration from Germany to the United States in 1939. The Norwegian fiddling in Grieg's popular Holberg Suite is complemented by fiddling and improvising on traditional folk songs by Kuusisto and Amidon.
Artists: Pekka Kuusisto/Gabriel Kahane/Sam Amidon/Eric Jacobsen
Beer provided by: Brooklyn Brewery
Food Trucks: Flagsmash/Foxy Falafel/ Fork in the Road/Foxy Falafel/ Bark and the Bite/R.A. MacSammy's