Where Words End
Pekka Kuusisto: Migration Patterns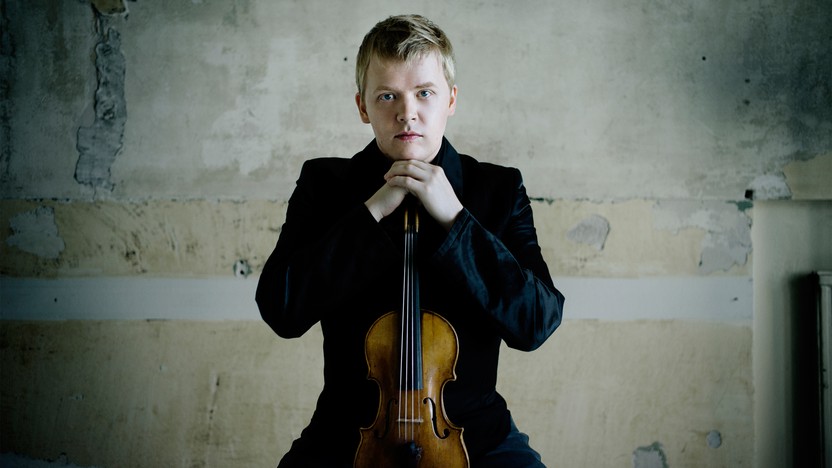 About This Program
Approximate length 2:00
In this program, the SPCO and Kuusisto bring together contemporary classical and traditional folk music, and a wide range of musical guests who share a love of programming that bridges multiple musical worlds. SPCO will premiere a new orchestration of Gabriel Kahane's Orinoco Sketches, a work that draws its text from the diary of Hannelore Kahane (the composer's grandmother) and the story of her emigration from Germany to the United States in 1939. The Norwegian fiddling in Grieg's popular Holberg Suite is complemented by fiddling and improvising on traditional folk songs by Kuusisto and Amidon. The program concludes with a 21st century masterpiece, Lindberg's Violin Concerto.
This event is part of the Where Words End Festival. Led by Artistic Partners Pekka Kuusisto and Martin Fröst, the title Where Words End is inspired by the Finnish composer Jean Sibelius quote, "For me, music begins where words end." The festival brings together artists of various disciplines and backgrounds to join the SPCO in exploring themes of immigration and cultural identity through the lens of the Nordic music and heritage that is so deeply woven into the cultural fabric of our community.
Visit thespco.org/wherewordsend to learn more or purchase a festival series package.