Thomas Zehetmair Conducts Beethoven's Seventh Symphony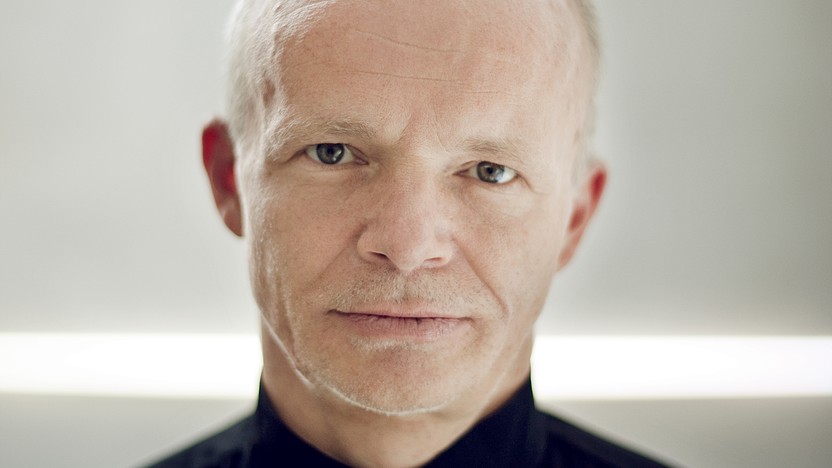 Toggle open/close
In medieval folklore, Melusina was a beautiful girl cursed to take the form of a mermaid one day each week. She married the knight Reymund, and forbade him from ever seeing her on Saturdays. He betrayed her one fateful day, spying on her in the bath, and she disappeared forever from sight of humans, although the sound of her wailing remained.
Franz Grillparzer created a stage version of the Melusina folktale in 1823, and Conradin Kreutzer developed that play into an opera in 1833. Mendelssohn heard Kreutzer's opera and hated it, but he did the tale justice when he crafted a concert overture inspired by Melusina for the Philharmonic Society in London. The music outlines the basic contours of the story, with a rolling "water" theme in F major that represents the secret mermaid, and a turbulent "galloping" theme in F minor that suggests Reymund's intrusion during her bath.
Aaron Grad ©2013
Toggle open/close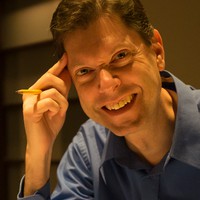 Watch Video
Pierre Jalbert
Violin Concerto (World Premiere, SPCO Commission)
My Violin Concerto is in two movements of contrasting character. The first movement, begins with a slow introduction and eventually transitions into a scherzando section. The opening explores the violin's lyrical and expressive qualities as it hovers above an ethereal string and percussion texture. The middle section of the movement is a dynamic scherzo of sorts, almost becoming a separate movement in itself before the opening finally returns to conclude the movement.
The second movement moves freely back and forth between frenetic, pulse-oriented music and freely slow, non-pulsed music. These slower sections contain lyrical quarter-tone pitch-bending in the violin, and this serves as the primary motive in this section. Eventually, the fast music takes over and leads to a fiery cadenza.
Pierre Jalbert ©2017
Intermission
Toggle open/close
In 1811, the ailing Beethoven took his doctor's advice and summered in the Bohemian spa town of Teplitz. The trip succeeded in refreshing Beethoven's health and spirits, and soon he started on a new symphony, his first in three years. He completed the Symphony no. 7 the following spring and began work immediately on his Eighth Symphony. His return visit to Teplitz in 1812 was a more heartbreaking affair: he penned unsent love letters to his mysterious "Immortal Beloved," now believed to be Antonie Brentano, a married woman from Frankfurt. He also had a disappointing introduction to his literary hero, Johann Wolfgang von Goethe, about whom Beethoven complained, "He delights far too much in the court atmosphere, far more than is becoming in a poet."
With the Napoleonic Wars disrupting concert life in Vienna, the Seventh Symphony did not reach the public until the end of 1813. On December 8, Beethoven conducted a benefit concert for wounded soldiers from the Battle of Hanau, featuring the premiere of Wellington's Victory or the Battle of Vitoria, a bombastic orchestral account of the conflict, complete with six trumpets, ten percussionists creating martial sound effects, and triumphant variations on God Save the King. Beethoven's "Battle Symphony" stole the show, but the debut of the Seventh Symphony made an impression, too, with the audience demanding an encore of the Allegretto movement.
The symphony begins with an introduction, the structure favored by Haydn in his late symphonies. Typically this would be a slow introduction, but Beethoven's Poco sostenuto tempo has unusual forward drive, its momentum reinforced by repeated notes and rising scales. The introduction is also of an unprecedented length, lasting nearly four minutes before a single repeated pitch links into the lively Vivace continuation, set in a rollicking triple meter infused with the snap of dotted rhythms.
The second movement again defies the expectation of slow music, appearing as a nimble Allegretto in A minor. It explores a distinctive rhythmic stamp (long, short-short, long, long), advancing a simple theme while expanding the scoring from lower strings to the full orchestra. A contrasting major-key section with broad phrases and pulsing pizzicato intervenes twice, but variants of the opening figure return each time as the heartbeat of the music, even when it is reduced to a skeletal final statement.
The Presto third movement is a scherzo in all but name, Beethoven's supercharged answer to Haydn's minuets. It features cheeky rhythmic play and sudden dynamic contrast, as would be expected from a palate-cleansing third movement; more surprising is the strangely earnest trio section, with winds intoning a hymn-like chorale over droning violins. Instead of the typical three-part structure in which the trio appears once as a central departure, here it enters twice and then echoes again in the movement's coda.
The Allegro con brio finale ushers in more foot-stomping rhythmic drive, pounding hard on the accented off-beats. It is no wonder that Richard Wagner called this symphony "the apotheosis of the dance"—each movement is a celebration of relentless, infectious rhythms.
— © Aaron Grad
Aaron Grad ©2012
About This Program
Approximate length 2:00
To conclude our 2016-17 season, conductor Thomas Zehetmair led a program of Romantic and contemporary works. The lively dance rhythms of Beethoven's Seventh Symphony and the fairy tale fantasy of Mendelssohn's Fair Melusina Overture surrounded the world premiere of a new violin concerto by Houston-based composer Pierre Jalbert, featuring concertmaster Steven Copes as soloist.