Steven Copes Plays Brahms' Violin Concerto
Toggle open/close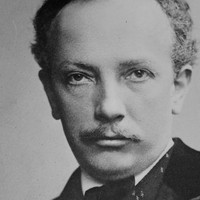 Richard Strauss
Serenade for 13 Winds
Richard Strauss's enchanting Opus 7 Serenade is a youthful work: composed when Strauss was only seventeen, it radiates a joyful contentment that does little to foretell the audacity of the composer's later tone poems and operas (nor the capacity for anguish realized in Metamorphosen, which follows on this program). The serenade was also Strauss's first work to receive a performance outside his native Munich, representing an important first step in building the young composer's international career. Composed in the same year as the Second Piano Concerto of Johannes Brahms—by that time German music's elder statesman (and which work also follows on this program)—the serenade was subsequently performed by Hans von Bülow's Meiningen Orchestra (the orchestra that also first read Brahms's Opus 83), leading Bülow to commission Strauss's Opus 4 Suite for the same ensemble of thirteen wind instruments. It was Bülow's influence that moreover encouraged Strauss's early fascination with Brahms's music. All told, alongside the Suite for Winds (1884), as well as his Violin Concerto (1880–1882) and Horn Concerto (1882–1883), the serenade marks one of the most significant accomplishments of this early chapter of Strauss's career, both for its musical sophistication and for the professional achievement it represented.
The sonata-form, single-movement Opus 7 Serenade invokes Mozart's Gran Partita as a clear model in its Classical temperament and, specifically, in its handling of instruments. Strauss's assured grasp of wind sonorities is in evidence immediately from the serene introduction. Horn calls soon evoke mischievous staccato responses in the woodwinds, and the music lifts off into an irresistibly kaleidoscopic realm. Throughout the remainder of the work, Strauss capitalizes on the versatile palette of colors afforded by the instruments at hand: featherweight melodies in the flutes and oboes float atop rich, burnished accompaniments; the broad stateliness of the horns (subtly tinted by the contrabassoon) lends the sonority an orchestral breadth, despite the ensemble's modest size; and among the woodwinds, the contrast between the sharpness of the double-reed instruments and the soft roundness of the flutes and clarinets deepens the piece's sonic profile further. Especially notable is the air of rustic mystery that surrounds the start of the development section, singularly accomplished by the timbre of the clarinet.
Patrick Castillo ©2012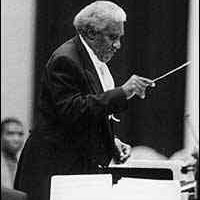 Coleridge-Taylor Perkinson
Sinfonietta No. 2, Generations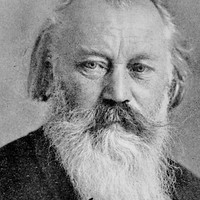 Johannes Brahms
Concerto in D for Violin and Orchestra
About This Program
Approximate length 2:00
Often family and friends are the source of inspiration for compositions, as is the case for this program. Richard Strauss was inspired by his father Franz's horn playing when composing his Serenade for 13 Winds. Coleridge-Taylor Perkinson wrote Generations, a dance of the past, as a tribute to the women in his family. SPCO concertmaster Steven Copes performs Concerto in D for Violin and Orchestra, which was written for Joseph Joachim, Johannes Brahms' friend, for over 40 years.