Tapestry
Tapestry19: Songs My Mother Taught Me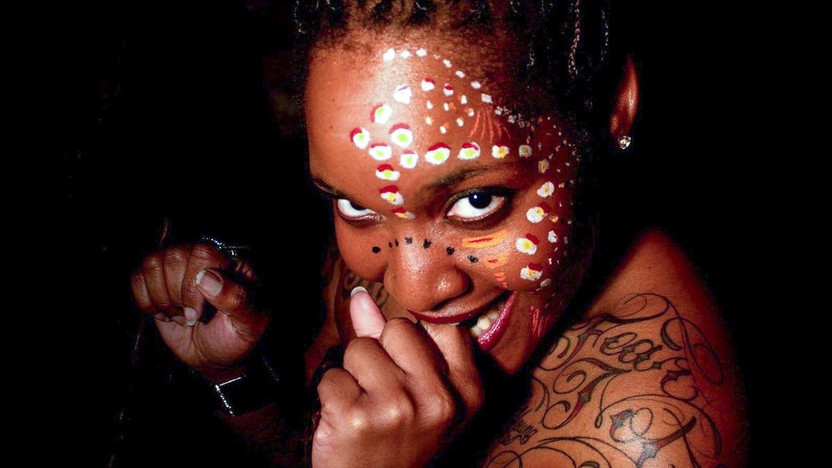 Sponsored By
February 15, 2019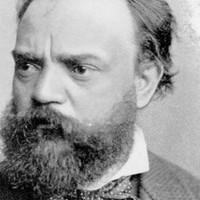 Antonín Dvořák
Silent Woods for Cello and Orchestra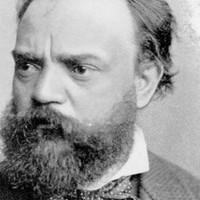 Antonín Dvořák
Songs My Mother Taught Me (arr. Michi Wiancko)
Toggle open/close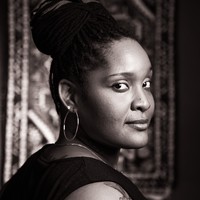 PaviElle French
A Requiem for Zula (Orch. Michi Wiancko) (World Premiere, SPCO Commission)
Brown as the Earth.
Bright as the Sun.
Her beautiful smile touched everyone.
I honor you with these words of my song.
Her name was Zula Young.
I am so proud and humbled to bring you A Requiem for Zula. To be playing a piece that speaks of my mother's life and legacy is something that I could never imagine. And, this is something as a musician, that I have always dreamed of doing…playing my style/genre of music with an orchestra.
I wanted to write a piece that encompassed what I knew of my mother's life...focusing on the way she made me feel, the way she touched anyone on her life's path. The colors and warmth that come to mind when I think of her. I feel like this piece wrote itself. I opened up and it flowed out...and in my mind that means, it's meant to be. It was a rite of passage, crafting the music and lyrics.
I had to grow very quickly as a musician and adapt to writing for instruments that I don't play. Having Lembit Beecher and Michi Wiancko as mentors for this project was absolutely imperative and enlightening. I didn't even think about what I may have needed to know but, when I had questions or needed an ear, they were there with encouragement and sound advice. I fully and wholly trust Kyu-Young Kim and The Saint Paul Chamber Orchestra to bring my symphony to life.
As it marks eight years since her passing on February 10, 2011...this is my way of creating her monument...to be shared to the world...for the world. My mother loved music...especially jazz and instrumental music. Every movement was suited to her tastes and the sounds I remember her playing as I was growing up. This is her song. That tells quite a bit of her story and also my story that began after her untimely departure. I write/speak about my mom often to keep her alive. This piece is a step forward in my healing, acknowledgement of and gratitude for my mother's light in this world. I am thankful for all of you who have wished me well in this journey and beyond.
PaviElle French ©2018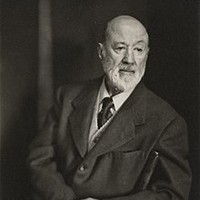 Charles Ives
Songs My Mother Taught Me (arr. Michi Wiancko)
Toggle open/close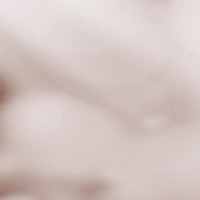 Kinan Azmeh
Don't RipEat After Me for clarinet, chamber orchestra, electronics and video (World Premiere, SPCO Commission)
I remember clearly how powerful an experience it was listening for the first time to Steve Reich's Different Trains during my first year in the US in the year 2000, and how powerful seemingly-random words become when they are part of artistic expression.
Don't RipEat After Me follows a similar premise as it uses sounds, spoken word and images from the Syria that the visual artists and I grew up in. It digs into the collective memory that shaped our generation from the early 1980s all the way to the Syrian uprising in the spring of 2011. Colors of our school uniforms, images form our notebooks, endless political speeches on TV, and the intonations and melodies of slogans we used to recite every morning as school children (mostly without understanding what they truly meant) are all present in this work.
This research into the audio-visual surrounding that shaped our lives and memories has provided us with incredible raw material that has been artistically untouched for decades. It also may have provided us with a few explanations as to what Syria is experiencing today.
Kinan Azmeh ©2018
Michael Abels
Delights and Dances
About This Program
Approximate length 2:00
This program examines the legacy of family, community and country. Two premieres by outstanding contemporary composer-performers anchor this program which also includes works imbued with a sense of place by the Czech composer Antonín Dvořák and Americans Charles Ives and Michael Abels. Interdisciplinary artist PaviElle French, a native of Saint Paul's Rondo neighborhood, presents a new work dedicated to the memory of her mother while Syrian clarinetist and composer Kinan Azmeh reaches into his childhood to write a piece inspired by the rhythms of the Syrian pledge of allegiance that he was required to repeat every morning in school.
This performance is part of our Tapestry19 Festival, click here for more information.
A Requiem for Zula by PaviElle Marissa French is made possible by a grant from the American Composers Forum with funds provided by the Jerome Foundation.