SPCO's West Side Series
Tchaikovsky's Serenade for Strings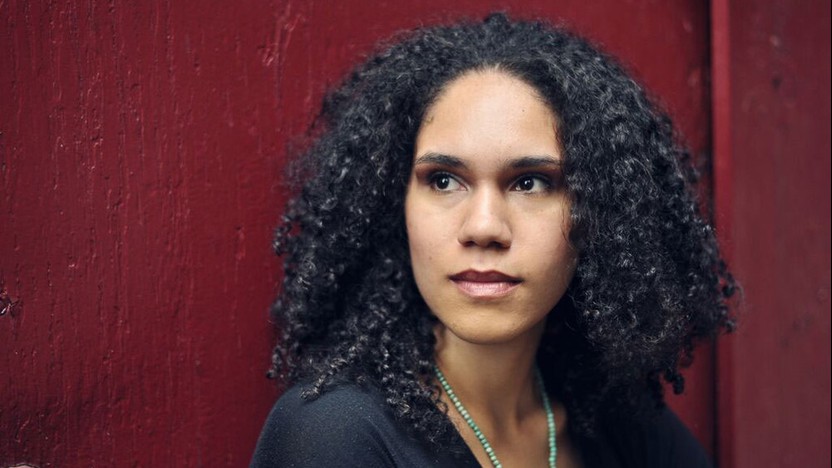 Toggle open/close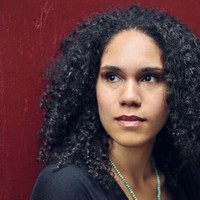 Jessie Montgomery
Shift, Change, Turn (Midwest premiere, SPCO co-commission)
Jessie Montgomery began classical violin lessons at age four, but she learned just as much from the days she spent at her father's rehearsal studio for rock and jazz bands in Manhattan's East Village. Since studying violin performance at The Juilliard School and film scoring at New York University, she established herself as an essential composer, performer and educator within New York's dynamic music scene, including a role as the first-ever Artistic Partner of the Orpheus Chamber Orchestra, which co-commissioned this work. Other commissions from the New York Philharmonic and National Symphony Orchestra (among many, many others) confirm that Montgomery has earned a lasting place in the highest echelon of living composers.
Taking inspiration from another project with Orpheus, her arrangement of Pyotr Ilyich Tchaikovsky's The Seasons, Montgomery saw this commission as "a great opportunity to contribute to the tradition of writing a piece based on seasons, as change and rotation is something that we all experience as humans." She describes the work as "a musical exploration of both the external and internal seasons, which at times seem to be changing along the same axis."
Droning and pulsing harmonies anchor this work's cyclical structure, appearing at the beginning and end, and also between the contrasting episodes. One melodious section at a walking pace introduces a variety of slurs, slides and harmonics, and another portion in a "quick" tempo explores agile woodwinds phrases and multi-layered string textures, all orchestrated with a visceral clarity that speaks to Montgomery's depth of experience performing in virtuoso ensembles.
Aaron Grad ©2019
Toggle open/close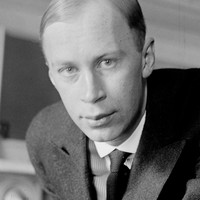 Sergei Prokofiev
Sonata for Violin and Orchestra, No. 1 (orch. by Prutsman) (SPCO Commission)
The orchestration of Prokofiev's Violin Sonata No. 1 is made possible by generous support from Michael Hostetler and Erica Pascal.
Sergei Prokofiev settled in Moscow in 1936, nearly twenty years after he left Russia in the wake of the October Revolution of 1917. As an expatriate in Europe, he had found himself increasingly at odds with strident, modern tastes; meanwhile, Soviet audiences and authorities proved receptive to the composer's "new simplicity," as he dubbed his developing style. A string of successful film score and ballet commissions enticed Prokofiev back to his homeland on a permanent basis, and he entered the stream of Soviet music firmly established as a star.
The Violin Sonata No. 1 in F Minor demonstrates how Prokofiev's applied his clear and forthright style in music of the heaviest emotions. He began the score in 1938, amid the Great Purge in which Stalin killed or displaced millions of supposed enemies; having stalled out after two movements, Prokofiev returned to the sonata in 1943, in the midst of World War II, and he finally finished it in 1946. The four-movement structure, alternating slow and fast movements, rekindles a tradition from early in the history of violin sonatas, as modeled by Arcangelo Corelli and George Frideric Handel. The slow first movement dominates the mood of the sonata in a way that it couldn't as an inner movement, especially when its material returns to give the finale a slow ending, conveying a sound that Prokofiev likened to "wind in a graveyard." After Prokofiev died in 1953 (on the very same day as the man who had become his tormentor, Joseph Stalin), the violinist for whom the sonata was written, David Oistrakh, played portions of it at the composer's funeral.
In this new version commissioned by the Saint Paul Chamber Orchestra, the composer and pianist Stephen Prutsman (an SPCO Artistic Partner from 2004 to 2007) orchestrated Prokofiev's piano part to convert this sonata into a dramatic concerto.
Aaron Grad ©2022
Toggle open/close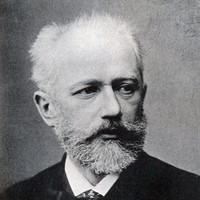 Watch Video
Pyotr Ilyich Tchaikovsky
Serenade for Strings
"How fickle my plans are," Pyotr Tchaikovsky wrote, "whenever I decide to devote a long time to rest!" Tchaikovsky's time with his sister in Ukraine turned into a working vacation that summer of 1880, as he confided to his patron, Nadezdha von Meck. "I had just begun to spend a series of entirely idle days, when there came over me a vague feeling of discomfort and real sickness; I could not sleep and suffered from fatigue and weakness. Today I could not resist sitting down to plan my next symphony — and immediately I became well and calm and full of courage."
Tchaikovsky's plan for that music wavered between a symphony and a string quartet, until he landed on something in between: a serenade for string orchestra. The title and form of the work paid homage to Wolfgang Amadeus Mozart, the greatest composer of serenades, whom Tchaikovsky once praised as "the culminating point which beauty has reached in the sphere of music."
The Serenade for Strings merges a Classical sense of order with Tchaikovsky's own abundant gift for melodic expression. Despite the modest heading that promises a "Piece in the form of a Sonatina," the first movement establishes a grand and noble tone with a reverent chorale. Instead of a minuet or scherzo, the second movement offers a flirtatious diversion in the form of a Waltz. The slow movement, labeled an Elegy, takes a more somber turn. In the finale, the "Russian theme" promised by the subtitle is an amalgamation of folk material that Tchaikovsky harvested from a printed collection.
Aaron Grad ©2021
About This Program
Approximate length 1:00
SPCO Concertmaster Steven Copes takes center stage in Prokofiev's Violin Sonata, heard here in an innovative new arrangement for violin and orchestra by former SPCO Artistic Partner Stephen Prutsman. The program opens with a Midwest premiere by rising American composer and frequent SPCO collaborator Jessie Montgomery. The SPCO strings shine on the second half of the program in a performance of Tchaikovsky's momentous and emotional Serenade for Strings.
This concert will also feature a short performance by musicians from the Greater Twin Cities Youth Symphonies' Harmony program which serves students at Riverview Elementary on the West Side.