Assad, Janáček and Smetana
Toggle open/close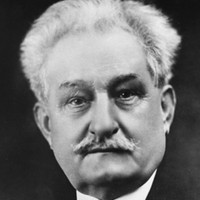 Leoš Janáček
Mládí (Youth) for Winds
Janáček composed Mládí in 1924, around the time of his 70th birthday, and during the interval between two operas that have become repertoire staples: The Cunning Little Vixen and The Makropulos Affair. Mládí (Youth) looked back at the composer's own childhood, with folk-like tunes and lighthearted melodies rendered in the breezy tones of a wind sextet. In his operas, Janáček mastered the technique of shaping his vocal lines to the natural contours of the spoken word; he utilized the same principle in this instrumental work, shaping the main theme to match the tone of the phrase, "Mládí, zlaté mládí!" or, "Youth, golden youth!" This figure reappears throughout the suite, imparting a playful, almost teasing tone. The second movement, in an Andante sostenuto tempo, is the most reserved, with its modal melody first intoned by the bassoon alone. The third movement borrows a piccolo themes from a short work Janáček composed earlier in 1924, "March of the Blue Boys," a reference to the blue uniforms he wore along with other young choristers. The finale spins out new possibilities from the "Youth, golden youth" gesture while requiring the winds to execute virtuosic, rapid-fire tonguing.
Aaron Grad ©2014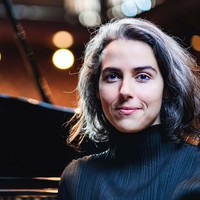 Clarice Assad
Sandbox Premiere (SPCO commission, world premiere)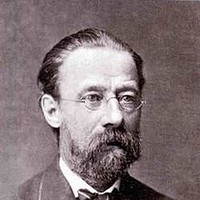 Bedřich Smetana
From My Life for Strings (arr. by Adams)
About This Program
Approximate length 1:25
In this program specially curated by SPCO violinist Daria Adams, two autobiographical works by Czech composers Leoš Janáček and Bedřich Smetana look back to their pasts, exploring ideas of youth and homeland. Smetana's From My Life — a self-described work of programmatic intimacy originally written for string quartet — is arranged here by Adams for a larger ensemble, showcasing the rich texture of the SPCO strings. Framed between the two works first born at the turn of the 20th century, Brazilian-American composer and singer Clarice Assad looks forward in a new work for voice and orchestra completed as part of her Sandbox Composer Residency. She is equally at home expressing herself through traditions of world music, pop, classical and jazz, so audiences can expect a work full of rich textures — a treat for the senses!
Learn more about our Sandbox Composer Residency at thespco.org/Sandbox.