Maureen Nelson Plays Piazzolla's Four Seasons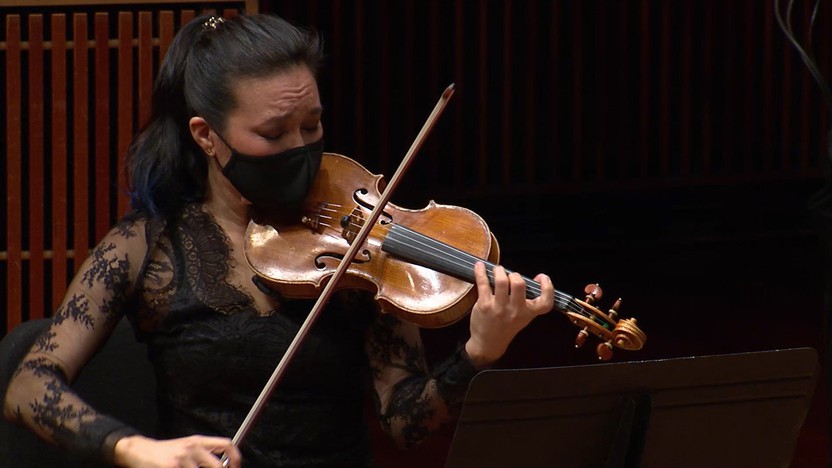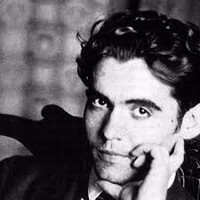 Silvestre Revueltas
Ocho por Radio (Eight Musicians Broadcasting)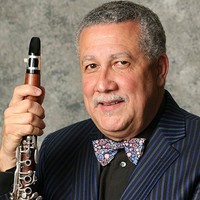 Paquito D'Rivera
Aires Tropicales (Tropical Air) for Woodwind Quintet
Toggle open/close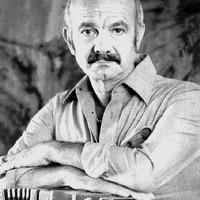 Astor Piazzolla
The Four Seasons of Buenos Aires
The Argentine composer and bandoneón prodigy Astor Piazzolla ranks among his country's most celebrated composers, and stands without peer in the realm of twentieth-century tango. His early classical training under Alberto Ginastera (which he pursued while also performing with the leading tango bandleader Aníbal Troilo) led him, in 1954, to study in Paris with the eminent pedagogue Nadia Boulanger. Weary by this time of the tango he had grown up with, and seeking a career as a composer of "serious" classical music, Piazzolla kept his bandoneón hidden away. But on eventually hearing him play his tango Triunfal, Boulanger admonished her pupil, "This is Piazzolla! You never give it up."
His true artistic identity validated, Piazzolla returned to Argentina, and to tango, with renewed vigor. Reflecting his extensive musical instruction and far-ranging technical expertise, Piazzolla injected traditional tango music with modern chromaticism, elements of jazz, and even fugal technique. Though at first met with disapprovingly by tango traditionalists at home, Piazzolla's nuevo tango thrived abroad and, eventually, in Argentina as well. By the 1980s, Piazzolla was regarded as tango's savior.
Piazzolla's Cuatro Estaciones Porteñas (Four Seasons of Buenos Aires) exemplify Piazzolla's brand of nuevo tango. Originally scored for Piazzolla's Quinteto of violin, piano, electric guitar, double bass, and bandoneón, the Estaciones Porteñas were conceived as four discreet pieces rather than as a set. Piazzolla composed "Verano Porteño" (Buenos Aires Summer) in 1965 as incidental music for Alberto Rodriguez Muñoz's play Melenita de Oro. "Otoño Porteño" (Autumn) was composed in 1969, with the remaining two Estaciones completed the following year.
The Estaciones Porteñas have become some of Piazzolla's most popular works; they frequently appear on concert stages as a full suite, and in arrangements for various ensembles, as we encounter them on this program. The Russian composer Leonid Desyatnikov was the first to juxtapose them with Vivaldi's Four Seasons, as is also now habitually done, arranging Piazzolla's tangos for solo violin and string orchestra. Certainly, the Estaciones retain their irresistibility in this guise. Delighted listeners are urged to seek out, as further listening, Piazzolla's own dazzling performances of these pieces with his Quinteto.
Patrick Castillo ©2016