Maureen Nelson Plays Piazzolla's Four Seasons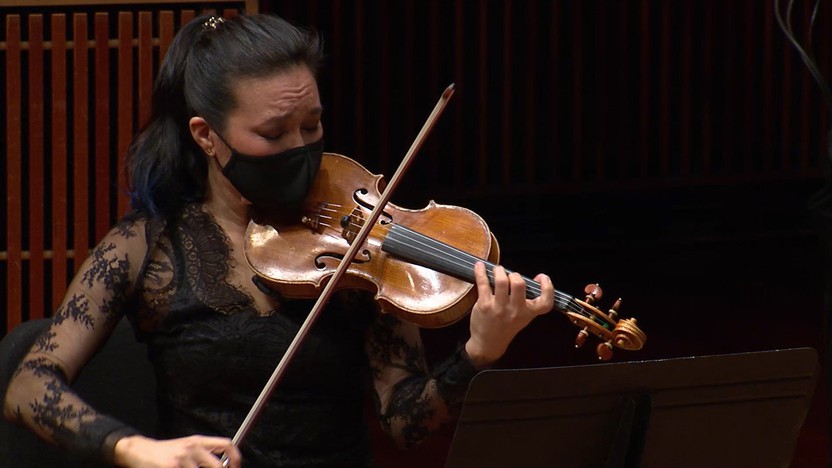 Toggle open/close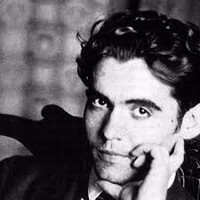 Silvestre Revueltas
Ocho por Radio (Eight Musicians Broadcasting)
The Mexican composer and violinist Silvestre Revueltas was a fascinating musician whose contributions have come to be more and more appreciated in recent decades. He studied in Mexico and the United States, and he further honed his sense of orchestration during his tenure as the Assistant Conductor of the Mexican Symphony Orchestra from 1929 to 1935. His politics aligned him with the anti-Fascist Republicans in Spain, where he toured in 1937. Just as he began to establish an international foothold, he died at the age of 40 from pneumonia exacerbated by his alcoholism.
For one of his gigs providing music for radio broadcasts, Revueltas created 8 x radio for an eight-piece ensemble of clarinet, bassoon, trumpet, percussion and four strings. He described the cheeky score as "an algebraic equation with no possible solution, unless you have deep knowledge of mathematics. The author has tried to solve the problem by means of musical instruments, with moderate success." One American who was deeply impressed by Revueltas was Aaron Copland, who began visiting Mexico in 1933, and it's easy to hear how those influences permeated Copland's El Salón México from 1935 and all his classic works of homespun Americana that followed.
Aaron Grad ©2022
Toggle open/close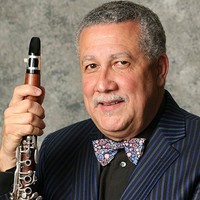 Paquito D'Rivera
Aires Tropicales (Tropical Air) for Woodwind Quintet
Before he became an international legend of Latin jazz, the Cuban saxophonist and bandleader Paquito d'Rivera studied classical clarinet in Havana and played with the Cuban National Symphony Orchestra. Much of his work as a composer of concert music re-engages with the musical traditions of his homeland, and it often features the clarinet and other woodwinds. He composed the wind quintet Aires Tropicales in 1994, using traditional dances and other Cuban elements. He described the movements as follows: "Alborada, a slow introduction; Son, with an ostinato Latin bass line in the bassoon and horn; Habañera, a trio movement for flute, clarinet and bassoon in the style of Ravel; Vals Venezolano, a lively Venezuelan waltz; Afro, which begins with a flute solo, followed by an energetic, rhythmic 6/8 dance over an African ostinato; and Contradanza, an upbeat Cuban dance honoring Ernesto Lecuona."
Aaron Grad ©2022
Toggle open/close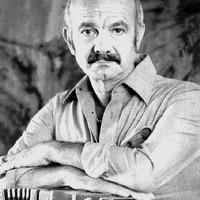 Astor Piazzolla
The Four Seasons of Buenos Aires
Astor Piazzolla merged Argentinean popular music and 20th-century classical styles to spearhead the revolutionary movement known as "new tango." Born in Argentina, Piazzolla spent much of his childhood in New York. At age eight, he took up the bandoneón, a South American folk instrument in the accordion family. He moved back to Argentina as a teenager and joined traditional tango orchestras, soon establishing a career in Buenos Aires. Besides performing in dance bands and arranging songs for the large ensembles, Piazzolla also pursued a separate path composing concert music. Like many aspiring composers of his generation, he found his way to the legendary teacher Nadia Boulanger in Paris, who encouraged him to drop his Igor Stravinsky/Bela Bartók/Maurice Ravel approximations and embrace his true voice in tango.
Before long, Piazzolla assembled the group that would be the platform for most of his groundbreaking work. The Quinteto Nuevo Tango (New Tango Quintet) featured Piazzolla on bandoneón, plus violin, bass, piano and electric guitar. It was for this group that Piazzolla wrote his Quatros Estaciones Porteñas (Four Seasons of Buenos Aires) between 1964 and 1970. As with many of his small-group compositions, the Four Seasons have been reshaped by various arrangers for classical ensembles. The version for solo violin with strings, arranged by Russian composer Leonid Desyatnikov, stands as an impassioned response to Vivaldi's most famous violin concertos, the Four Seasons. The percussive, dancing origins of Piazzolla's music are on display throughout, and Desyatnikov's arrangement makes ample use of the string ensemble's extended techniques and unconventional sound effects to carry the rhythmic drive of the music.
Aaron Grad ©2022
About This Program
Approximate length 1:00
Embark on a musical trip around Latin America, from Mexico to Cuba and Argentina. Silvestre Revueltas' Ocho Por Radio dives into a cheery syncopated tune exemplary of his ability to meld the pop music of early 20th century Mexico with classical instrumentation. Next on the itinerary is woodwind whimsy Aires Tropicales, written by living Cuban saxophonist, clarinetist and composer Paquito D'Rivera. As the program's destination, SPCO violinist Maureen Nelson takes the lead in Astor Piazzolla's masterful tango composition Four Seasons of Buenos Aires, heard here in an evocative arrangement by Leonid Desyatnikov for violin and string orchestra.
All audience members are required to present proof of COVID-19 vaccination and booster shot, or a negative COVID-19 test within 72 hours prior to attending this event. Non-cloth masks (N95, KN95, KF94 or surgical masks) are required regardless of vaccination status. More Information
Concerts are currently limited to 50% capacity to allow for distancing. Tickets are available by price scale, and specific seats will be assigned and delivered a couple of weeks prior to each concert — including Print At Home tickets. Please email us at tickets@spcomail.org if you have any seating preferences or accessibility needs. Seating and price scale charts can be found at thespco.org/venues.