Opening Weekend: Beethoven's Second Symphony with Richard Egarr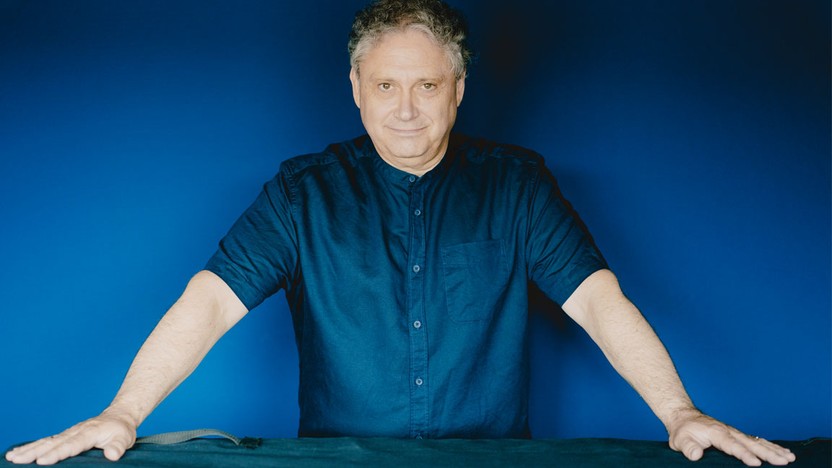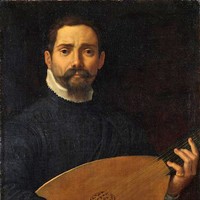 Giovanni Gabrieli
Magnificat in 12 Parts (arr. by Egarr)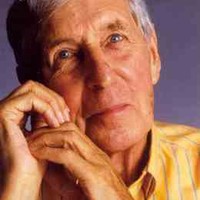 Michael Tippett
Fantasia concertante on a Theme of Corelli for Strings
Toggle open/close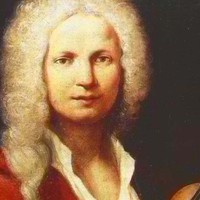 Antonio Vivaldi
Concerto in F for Violin, Two Oboes, Bassoon, Two Horns and Orchestra
In the early decades of the eighteenth century, Northern Italy was a violin paradise, producing instruments, techniques and compositions that are still unrivaled. Born in Venice to a father who played violin professionally, Antonio Vivaldi capitalized on that wealth of talent and knowledge that surrounded him. More than any other composer, Vivaldi was responsible for spreading his region's musical specialties out into the rest of Europe.
Some of that spread happened through published sheet music, but just as important were the personal connections and hand-copied manuscripts that allowed brand-new Vivaldi scores to make their way to the likes of Johann Sebastian Bach, George Frideric Handel and Georg Philipp Telemann. One of the best music libraries was to be found in the German city of Dresden, a royal capital with a large orchestra that had been playing since 1548. The orchestra's concertmaster, J. G. Pisendel, was sent to Venice to take violin lessons with Vivaldi in 1716, and their ongoing friendship brought a stream of new scores over the Alps in the years to come.
One work that Pisendel copied himself was Vivaldi's Concerto in F Major for Violin, Two Oboes, Bassoon and Two Horns (RV 569), a composition that would have made the most of Dresden's full orchestra. The most significant solo passages appear in the violin part, but the horns, oboes and solo cello all have their moments in the spotlight, showing Vivaldi's prowess in the style of mixed ensemble concerto most associated with Bach and his Brandenburg Concertos.
Aaron Grad ©2021
Toggle open/close
Beethoven attempted a symphony in 1795-96, after hearing Haydn's London symphonies, but he did not complete one until 1800. The following year he began his Second Symphony, which he finished in 1802 while living in Heiligenstadt, outside of Vienna. Beethoven had hoped that time in the country might slow his encroaching deafness and improve his spirits, but by the end of his stay he was in a nearly suicidal state of despair. That fall he wrote the "Heiligenstadt Testament," an unsent letter to his brothers that was found among his papers after his death. He included thisdescription of his tormented life that year:
If I approach near to people a hot terror seizes upon me, and I fear being exposed to the danger that my condition might be noticed. Thus it has been during the last six months which I have spent in the country. … What a humiliation for me when someone standing next to me heard a flute in the distance and I heard nothing, or someone standing next to me heard a shepherd singing and again I heard nothing. Such incidents drove me almost to despair; a little more of that and I would have ended my life—it was only my art that held me back. Ah, it seemed to me impossible to leave the world until I had brought forth all that I felt was within me.
Beethoven re-entered society in Vienna and soon received a boost in the form of an opera commission. His new association with the Theater an der Wien led to a concert on April 5, 1803, at which he conducted the premiere of the Second Symphony, performed the solo part in the Third Piano Concerto, debuted the oratorio Christ on the Mount of Olives, and reprised his First Symphony.
Despite the circumstances of its creation, the Second Symphony is a lively and jovial work. It marks a high point in Beethoven's early Classical style, moving past the long shadow of Haydn that guided the First Symphony. The opening movement begins with a meaty introduction, filled with shifting rhythms, moody harmonies and surprising horn blasts. The Allegro con brio section begins, conversely, with the barest trace of a melody in the lower strings, but it surges to music of an even wilder nature, pounding with offbeat accents and extreme dynamic contrasts. Whereas Haydn loved the elegant dichotomy of forte and piano intensities, Beethoven's score asks for the even louder fortissimo and even softer pianissimo dynamics, moving beyond tidy Classical style into the more volatile spectrum associated with Romantic music.
Aaron Grad ©2014
About This Program
Approximate length 1:33
Individual and Concert Member tickets will go on sale in August. Currently, you can purchase a Season Ticket Package, starting at 3 concerts, for the 2023.24 Season.