Schubert's Fifth Symphony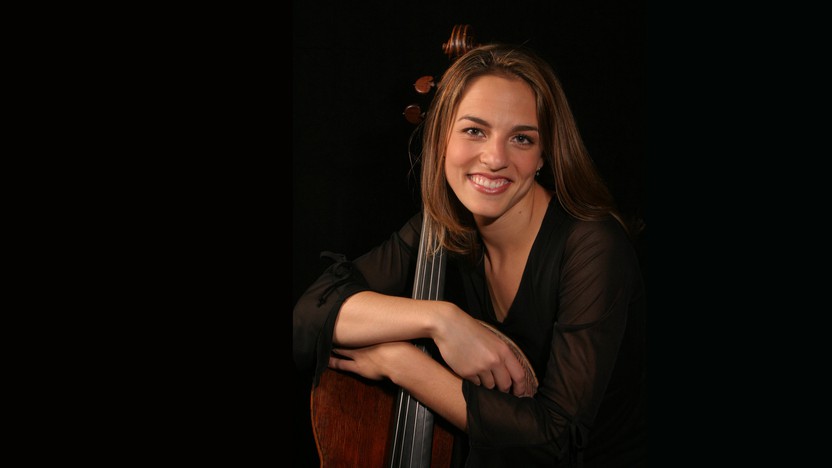 Toggle open/close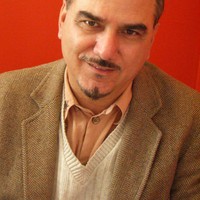 George Tsontakis
O Mikros, O Megas (This Tiny World, This Enormous World) for String Orchestra (SPCO Commission)
My title, O Mikros, O Megas was inspired by the opening lines of Axion Esti, by the great contemporary Greek poet, Odysseas Elytis: "Aftos O Kosmos, O Mikros, O Megas" (This tiny world, this enormous world). There are no direct literal connections to the words, only the feeling of the intended ambiguity; certainly no superficial dynamic nor density parallels. In fact, it is to me that within the quietest and most inwardly moments of the work, the world seems to fully impose its power and enormity. At the same time, the figurative "flip-side" of my work's title could well be "This tiny fleeting life, this huge eternal life" – a reflection on recent world circumstances including the tumbling world, loss of friends and my own personal advancement into the foothills of an ageless maturity.
Thinking and hearing into the sonic qualities and potentials of the string orchestra, my creative and inward sensibilities seemed to eschew many "fast and loud" possibilities for those of quietude and grace. I fought with this tendency, frankly, during the word's composition, however, in the end, textures of long, quietly floating tensions won out, for the most part. There are faster movements among the four and imploding episodes, but the heart and largeness of the work are made manifest in the second and last. All movements end quietly and the last, with my most preferred ending, a "dot dot dot" figure. In fact, in the score, the performers are given the option of repeating the final phrase for as long as desired, until the "end" of the work is felt.
George Tsontakis ©2016
Toggle open/close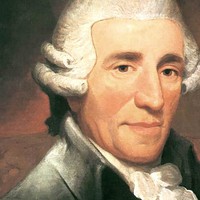 Listen to Audio
Franz Joseph Haydn
Sinfonia concertante for Oboe, Bassoon, Violin and Cello
"Haydn's music is always fun and gratifying for a chamber orchestra to play, and this piece is no exception! I always get the feeling that Haydn is there with us as a colleague. The first time I ever played this piece was on an SPCO southwest US tour in the late 70s with Sascha Schneider as violinist and leader. What fun, and what a character!" – Charles Ullery, SPCO Principal Bassoon
After Prince Nikolaus Esterházy died in 1790 and his successor cut back on music, the family's longtime Kapellmeister, Joseph Haydn, had new freedom to capitalize on his international fame. He soon accepted a lucrative invitation from a German violinist and impresario working in England, Johann Peter Salomon, to spend the 1791–92 season in London. The best-known products of that enterprise are the six symphonies Haydn composed for his initial trip, along with six more for a follow-up visit in 1794–95.
A FRIENDLY RIVALRY
Another work from Haydn's first London season, the Sinfonia concertante in B-flat Major, offers insight into the commercial and competitive interests at play. While Salomon and Haydn presented weekly concerts on Mondays in the Hanover Music Rooms, the rival Professional Concert group occupied the same venue on Thursdays for performances featuring Ignaz Pleyel, one of Haydn's former composition students. As Haydn put it in a letter to a friend in Vienna, "Now a bloody harmonious war will commence between master and pupil."
Pleyel's signature concertante works featured colorful solo groups, including pieces that combined string and woodwind soloists. (These concertos for multiple soloists updated the Baroque concerto grosso tradition, which centered on the interplay between small groups of soloists and larger supporting ensembles.) Not to be outdone, Haydn designed a Sinfonia concertante in direct competition with Pleyel, choosing a solo quartet of violin, cello, oboe, and bassoon. The new work debuted on March 9, 1792, with the presenter Salomon as the solo violinist.
SOUNDS OF THE SINFONIA
The opening tutti of Haydn's Sinfonia concertante features the same sort of wit and vigor that made his symphonies so popular. A relaxed first phrase for flute and strings gives a mild-mannered impression, but just four measures later the orchestra pounces in at full force, grounded by the horns, trumpets and timpani. Once the soloists take over, the movement becomes a study in diverse textures, with the voices splitting out for solos and duets, joining for unaccompanied passages of chamber music, and uniting into one mass that plays against the orchestra.
The central Andante movement elaborates on an innocent tune, with the soloists spinning transparent textures over refined accompaniment from a pared-down orchestra. The finale by contrast is bold and theatrical, with the solo violin building anticipation in an imploring recitative.
Aaron Grad ©2016
Toggle open/close
Schubert enjoyed a childhood rich with music—singing in the court choir, playing string quartets with his family, and participating in the school orchestra—but he only began composing around the age of twelve or thirteen. Like his father and brothers, he trained as a teacher, and at seventeen he began working as a teaching assistant at an elite Viennese school, while also keeping up twice-weekly composition lessons with the local Kapellmeister, Antonio Salieri.
Schubert's accomplishments in the next two years must rank as the greatest growth spurt in musical history: he composed some 300 songs, plus four symphonies, three masses, five musical dramas, three string quartets, three violin sonatas and dozens of other works. This flurry all came before Schubert reached his twentieth birthday, while he was working full-time, and before the Viennese public had seen or heard a single note of his music.
HAYDN-ERA ORCHESTRATION Schubert completed the Symphony in B-flat Major on October 3, 1816. Aside from a private reading that fall, the symphony sat dormant until long after his death; the first public performance came in 1841, and the score was not published until 1885. Of all of Schubert's symphonies, finished and unfinished, this is the only one that omits clarinets, trumpets and timpani from the orchestration, essentially turning back the clock to the symphonic customs of the 1780s. (Haydn composed 15 symphonies between 1781 and 1786 with instrumentation identical to Schubert's, while Mozart used the same array for the first version of his Symphony No. 40, in 1788.) Schubert's crisp musical material matches the economical scoring, with a first theme built out of a two-measure cell, and a second theme that incorporates the same distinctive rhythm from the earlier motive.
The slow movement becomes more expansive in its melodies, and a contrasting section that moves to a surprising key has Schubert's clear stamp, with singing themes set over pulsing accompaniments, as found in many of his songs. The Menuetto is quick and boisterous enough to qualify as a scherzo, Beethoven's rowdy answer to Haydn's more polite minuets, while the key of G minor recalls Mozart's stormy Symphony No. 40. The finale closes the symphony on a lively note, honoring Schubert's debt to the masters of the previous generation.
Aaron Grad ©2016
About This Program
Approximate length 2:00
Winner of the prestigious Grawemeyer Award in 2005 for his Violin Concerto No. 2, written for the SPCO and Concertmaster Steven Copes, George Tsontakis returns for the Midwest premiere of his newest work for string orchestra, O MIKROS, O MEGAS (This Tiny World, This Enormous World). The virtuosity of four SPCO musicians is put on display in Haydn's Sinfonia concertante for Oboe, Bassoon, Violin and Cello. A rare conductorless performance of Schubert's popular Fifth Symphony rounds out the program.