Tchaikovsky's Souvenir de Florence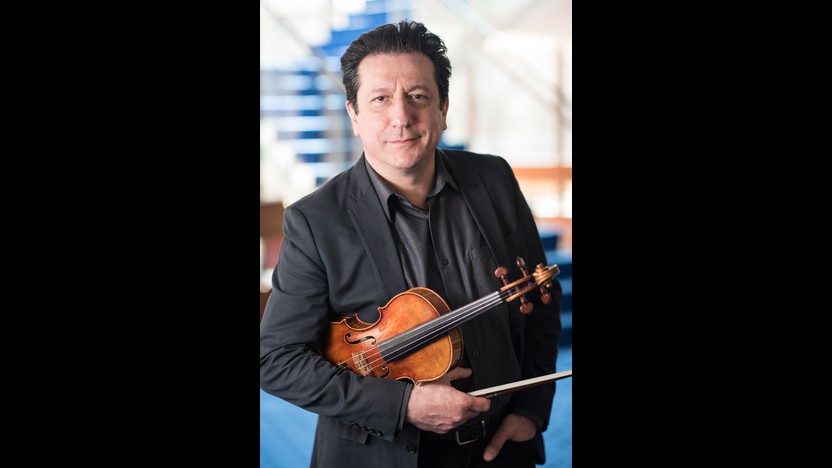 Toggle open/close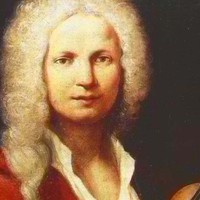 Antonio Vivaldi
Concerto in B-flat for Violin and Cello, RV 547
Antonio Vivaldi's vast catalogue of concerti demonstrates an imaginative breadth that ranks him among the most important voices of the Baroque period, and certainly as the most influential Italian composer of his generation. The concerto medium—a form intended as a vehicle for soloistic virtuosity—was Vivaldi's calling card, and developed into the quintessential Baroque genre largely by his hand. Vivaldi's concerti were of consequential influence on no less a genius than Johann Sebastian Bach: When Bach first discovered the violin concerti of Vivaldi's L'estro armonico, he was helplessly seduced by their high-flying virtuoso quality; it is no exaggeration to say that Bach's Brandenburg Concertos—often held as the gold standard of Baroque concerti grossi—are unthinkable without the precedent of Vivaldi's concerti.
The Concerto in B-flat Major for Violin, Cello, and Strings, RV 547, is one of the most widely beloved of Vivaldi's concerti, and (outside of The Four Seasons and L'estro armonico) among the most frequently performed. It demonstrates all of those qualities that so enthralled Bach and others among Vivaldi's contemporaries. The visceral thrust of the opening unison ritornello is likely to have turned some heads in the early eighteenth century. This music soon dissolves into an elegant cadence, prefacing a genteel dialogue between the violin—Vivaldi's go-to virtuoso instrument (for which he wrote more than 200 solo concerti)—and cello, its unexpected sparring partner. The brief Andante is all mellifluous cantabile lyricism. Vivaldi takes full advantage of the soulful quality of his two solo instruments; violin and cello come to the foreground, as the orchestra provides just minimal harmonic support. The tenderness of this heartfelt utterance is offset by the jaunty, dance-like finale.
Igor Stravinsky's oft-repeated wisecrack that "Vivaldi did not compose 400 concertos; he wrote the same concerto 400 times" is surely unfair. For if it is true that Vivaldi's concerti have their share of common formal characteristics (illustrating a heady formula, it must be noted again, of Vivaldi's own concoction), Stravinsky's criticism fails to acknowledge the audacity of Vivaldi's musical imagination within that form. The strongest of Vivaldi's concerti combine rhythmic vitality with melodic invention; his understanding of instruments and keen dramatic instinct moreover place Vivaldi's concerto oeuvre among the most thrilling glorifications of instrumental virtuosity in the repertoire to this day.
Patrick Castillo ©
Toggle open/close
Tigran Mansurian
Concerto for Violin, Cello and Strings (North American premiere)
Armenian composer Tigran Mansurian ranks among his country's most prominent musical figures. Alongside his compatriots Ervand Erkanian, Alexander Arutiunian, Alexander Adjemian, and Avet Terterian, Mansurian is recognized as a leading composer of the Soviet Armenian avant-garde. He is a professor of composition at the Yerevan State Conservatory of Music, and also holds the distinguished titles of Honoured Artist of Armenia and People's Artist of Armenia.
While his music is rooted in Classical forms, Mansurian's compositional vocabulary encompasses a wide range of influences, from serialism to Armenian folk music. "The medieval monody of Armenia plays a major role in my music," he has said. "It is my cultural memory which helps me understand the present." On the whole, Mansurian's oeuvre betrays a gift for lyricism and an expansive fascination with sound, evident not only in his enchanting harmonic language and approach to orchestration (here, Debussy is another important influence), but further indulged by his research into extended instrumental techniques and electronic effects.
Mansurian's Double Concerto, completed in 1978, is cast in two movements. Supporting the solo violin and cello, the composer notes that "the orchestra consists entirely of strings, an unusual limitation that vouchsafes a deliberate unity of timbre and sonority." The first movement's opening emphasizes this unity, focusing the listener's ear on a single pitch—B-flat below middle C—which slowly changes color: introduced by the fourth viola alone, the sound diffuses through the rest of the viola section, then cellos, staggered violins (near the bottom of their range) and double bass (in its extreme high register), before finally the low strings expand the sonority downward. What follows sounds like a sinister lullaby, marked by a rocking, dotted-rhythm figure that will prove to be of great consequence. The solo cello and violin enter in turn, each imbued with a strikingly rhetorical expressivity, and both adopting the same dotted-rhythm motif; the orchestra goes silent, amplifying the desolation of each solo utterance.
The violin and cello function as the protagonists throughout the movement. The orchestra serves as a sonically ravishing Greek chorus, offering commentary on the soloists' odyssey. The movement traverses rocky terrain, passing from brooding introspection to anxious frenzy. A critical juncture is signaled by the soloists' manic obsession over the dotted-rhythm motif, soon transfigured by the full orchestra into grotesquerie. Mansurian employs a frightful spectrum of sonic effects: ferocious scratch tones and fraught glissandi. A quivering descent in the ensemble violins, voiced sul ponticello (bowed at the bridge, producing a thin, glassy sound), returns the music to the austerity of Concerto's beginning. The movement ends in a breathtaking pianississimo.
The second movement begins with a hymn-like chorale in the cellos and bass—an evocative setting for the affecting entrance of the solo cello, to be played piano, caldamente (warmly), con sordino. The luminescence of this opening establishes a prayerful aura for the entirety of the movement. Here, Mansurian relinquishes pyrotechnic virtuosity in favor of sustained endurance and a poetic sense of line.
Near the work's conclusion, a specter of the first movement appears: Mansurian recalls the chameleonic B-flat from which the Concerto emerged, as well as the dotted-rhythm motif. The music turns suddenly ominous. It is as though the composer warns us that the soft glow of this second movement offers but fleeting respite from the arduous trek that came before. While the stillness of the Largo sostenuto might have the last word within this Concerto's two-movement structure, the perils manifested in the first movement await us as soon as we exit the mystical, musical realm of Mansurian's creation and re-enter the world beyond.
Patrick Castillo ©2014
Toggle open/close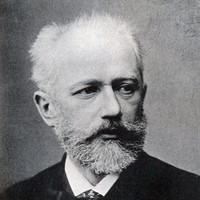 Pyotr Ilyich Tchaikovsky
Souvenir de Florence for String Sextet
In 1886, when the Saint Petersburg Chamber Music Society awarded Tchaikovsky an honorary membership, he promised to write a new work for them, but it ended up taking six years and many course corrections for such a score to be ready. By 1887 he had decided to fashion a string sextet, a format that had been popularized by Brahms and subsequently adopted by Rimsky-Korsakov and other Russians. That summer, a few days after making his first sketches on the sextet, Tchaikovsky lamented, "Because I have only a passing desire to compose, I'm beginning to fear that I am losing my powers of composition, and becoming angry with myself."
The sextet sat dormant until 1890. Upon resuming the work, Tchaikovsky wrote to a fellow composer that he found it "terribly difficult working in this new form; it seems that rather than writing for six voices, I am, in essence, composing for the orchestra, and only then arranging it for six string instruments." He arranged for a private performance that winter, after which he declared a desire to "radically alter the string sextet, which turned out to be astonishingly bad in all respects."
Tchaikovsky worked on the revision during the winter of 1891-92, executing much of it during a few quiet weeks in Paris. He gave the finished sextet the title Souvenir de Florence, a tribute to the city where, early in 1890, he jotted down the melody that would become the basis of the slow movement.
The abundant gift for melody that served Tchaikovsky so well in his operas and ballets did not always prove to be an asset in his abstract, instrumental works. It was only in his final years that he found total fluency in genres that were the more natural terrain of composers like Beethoven and Brahms. Souvenir de Florence, Tchaikovsky's last work of chamber music (coming a full decade after the previous example, a piano trio), reached that rare level of mastery; it stands with the Symphony No. 6 (Pathétique) at the pinnacle of Tchaikovsky's formal craft.
Souvenir de Florence makes an arresting entrance, launching immediately into a melody that starts with an unstable harmony and a crunchy four-note chord attacked fortissimo by the first violin. This fast and spirited opening movement in the key of D minor turns out to be more frisky than fierce, maintaining a dance-like lift in its three-beat pulse.
After a tapering introduction, the slow movement presents the Florence-born theme, played dolce cantabile (sweet and singing) by the first violin over effervescent plucking, a texture that approximates the character of an Italian mandolin or guitar accompanying a love serenade. In a letter to his contact at the Chamber Music Society, Tchaikovsky wrote that this movement should be "played with great fire and passion."
Traces of folksong color the third movement scherzo as well as the lively finale. Tchaikovsky used the full resources of the sextet to craft these themes into more than just memorable tunes, amassing rustic textures and sophisticated layers of counterpoint on the way to a thrilling conclusion.
Aaron Grad ©2017
About This Program
Approximate length 2:00
Cellist Suren Bagratuni, a prizewinner of the Tchaikovsky Competition, joins SPCO Associate Concertmaster Ruggero Allifranchini to present the North American premiere of Armenian composer Tigran Mansurian's Concerto for Violin, Cello and Strings. The piece exemplifies the Grammy-nominated composer's evocative and lyrical style. Bookending this work are Vivaldi's Concerto in B-flat for Violin and Cello and Tchaikovsky's rapturous Souvenir de Florence.