Assad, Farrenc and Schubert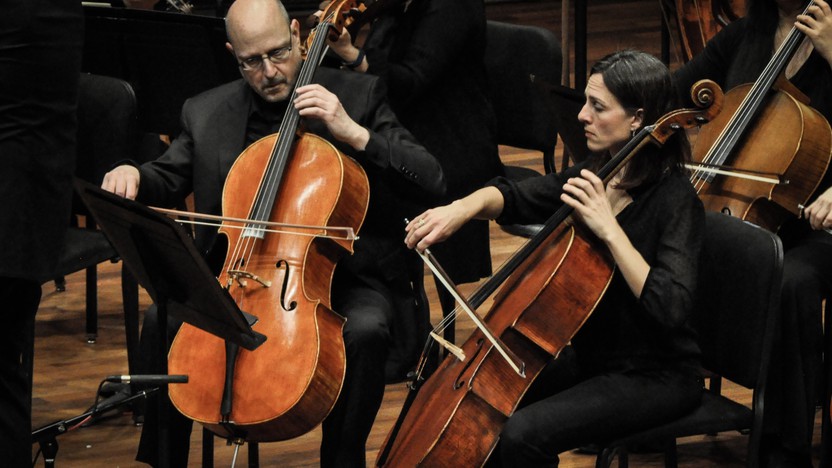 Toggle open/close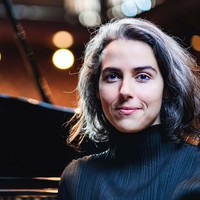 Clarice Assad
Synchronous
Synchronous was inspired by one of the most beautiful sunrises I have seen in Doha, Qatar, from the St. Regis hotel, where I worked for two months as an artist-in-residence through Jazz at Lincoln Center. The first time I saw it from the beach, I was so mesmerized that I could not take my eyes off it, completely losing track of time. I went back in the following days hoping to experience the same excitement as the first time, though, shortly, the novelty wore off. I was soon checking social media to connect with family and friends. Being far away, I clung to constant updates from people, attempting to ease my solitude of thousands of miles away.
So, the idea was to create a piece that would have two distinct moments happening simultaneously, where each movement occurs in real-time. The first movement "Sunset Reverie" is contrasted by the second and last "News Feed," representing the events that passed by my screen. The content was amusingly random: Photos of friends visiting medieval castles in France, an ad for a carnival parade in Brazil, videos of colleagues performing music at a Balkan concert, and so many more surprising collages of circumstances appearing in succession in a chaotic, discombobulated manner.
It was surreal to see that every reality is entirely different for each of us. It made me wonder if we were collectively living in a fantasy or trance. And so, the music acts as the soundtrack to these two distinctive moments and views about time, space and synchronicities. The only thing they share in common is the illusion that such moments happened simultaneously. For this reason, both endings are the same after 5 minutes.
Commissioned by the La Jolla Music Society
Clarice Assad ©2022
Toggle open/close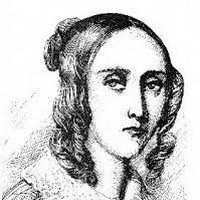 Louise Farrenc
Nonet in E-flat
French composer, pedagogue, scholar, and pianist Louise Farrenc was the second woman to ever be awarded a permanent piano professorship at the Paris Conservatory. Her students won numerous competitions, and the Conservatory adopted her collection of etudes in all the major and minor keys as part of the piano curriculum. In addition to solo piano works, Farrenc composed orchestral overtures, symphonies, and chamber music. She was also an advocate for reviving seventeenth and eighteenth-century keyboard music, and she hosted séances historiques in which she and her students performed historical works.
By the time her Nonet was premiered in March 1850, Farrenc had already earned a significant amount of international acclaim for her symphonies. The Nonet's first performance in Paris attracted an unusually large audience; this was likely due in part to the fact that the famous violin virtuoso Joseph Joachim was playing. The same night, Hector Berlioz was conducting a program of his own orchestral works in a different part of the city, yet many of the most important musicians in Paris chose to attend the premiere of Farrenc's Nonet instead. Two months later, the performance was still being discussed in the press, with La France musicale writing that it was "one of the most interesting of the season, which left a lasting impression."
The four movements of Farrenc's Nonet are scored for string quartet and wind quintet. After a majestic, slow introduction, the first movement proceeds into a lively Allegro section with intricate wind melodies. The slower second movement begins with a theme played by the violin; this theme is followed by a set of variations. Each variation showcases different instruments, demonstrating Farrenc's masterful ability to create a wide variety of colors. Scherzos are typically witty musical puns, and Farrenc opens the Scherzo movement with frenzied pizzicato (plucked strings). The final movement features unique orchestral pairings between instruments from opposite registers and timbres.
Nineteenth-century music critic Pierre Scudo wrote that the Nonet "reveals a rare intelligence and a knowledge of the craft of composition." After the Nonet's resounding success, Farrenc wrote a letter to the Conservatory advocating for a salary increase to put her pay on the same scale as her male colleagues of equal rank and merit. Farrenc's previous requests for equitable pay had been ignored, but this time, the Conservatory granted her a substantial raise.
Paula Maust ©2022
Intermission
Toggle open/close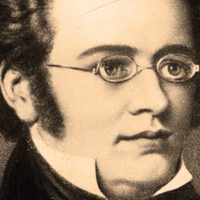 Franz Schubert
Quintet in C for Two Violins, Viola and Two Cellos
Composed just a few months before his death in 1828, Franz Schubert's Quintet in C was his last instrumental composition. The work is sometimes called the "Cello Quintet," because it is scored for the standard string quartet (two violins, viola, and cello) plus an additional cello. Most other string quintets of the time use a second viola, rather than a second cello. Schubert's incorporation of a second cello creates a rich, dark bass sound.
When the Quintet was completed, Schubert sent the manuscript to his publisher Heinrich Albert Probst for consideration. Probst, however, declined the Quintet and instead requested that Schubert send him several art songs and popular piano pieces. Even at this final stage of his life, Schubert was not regarded by his contemporaries as a respected composer of instrumental chamber works. As such, the Quintet fell into obscurity until 1850, when it was rediscovered and premiered. Three years later, and decades after the composer's death, Schubert's string quintet was finally published.
At just under an hour in duration, the Quintet is exceptionally expansive and of epic proportions. One of the defining features of the piece is Schubert's style of symphonic string writing for a small ensemble. This technique significantly influenced the way later nineteenth-century composers composed for string chamber ensembles. In the Quintet, for example, Schubert creates textural and timbral effects that make a small ensemble sound like a full orchestra.
The lengthy first movement conveys grandeur and profound depth; these feelings are heightened by Schubert's use of unexpected harmonic progressions. Sublime transcendence characterizes the first and last sections of the second movement. The movement is in ternary (three-part) form, and the tranquil outer sections surround a turbulent middle section. Half-step relationships play a critical role in the Quintet, especially in this movement, where the sections alternate between the extremely distantly-related keys of E major and F minor.
The spirited and rustic Scherzo movement showcases Schubert's ability to create a texture that is much louder and fuller than one expects from just five instruments. A joyful, dance-like theme is combined with a more somber, driving tarantella in the fourth movement. The work unexpectedly concludes with a stark half-step motion from the pitch D-flat to the pitch C, suggesting dark fatalism.
Many regard the Quintet as Schubert's best instrumental chamber work, and the rediscovery of the piece in the 1850s inspired Johannes Brahms's Piano Quintet. The piece remains popular today and has been used in a number of television shows and movies, including Conspiracy, The Human Stain, The Human Animal and Dead on Time.
Paula Maust ©2022
About This Program
Approximate length 2:00
2023.24 Sandbox Composer-in-Residence Clarice Assad's Synchronous is a two-movement work composed for oboe and string quartet depicting the same five minutes of time, first as a beautiful sunrise, and second as disconnected images of events happening around the world during those same five minutes. Following Assad's piece is French Romantic composer and pianist Louise Farrenc's most popular composition, Nonet in E-flat, a "sonic feast for the ears" (BBC Music Magazine) written for string quartet and wind quintet. The finale of this evening of chamber music is Franz Schubert's final work for chamber ensemble, his monumental Quintet in C, nicknamed the "Cello Quintet" for its inclusion of two cellos.