Dvořák, Haydn and Strauss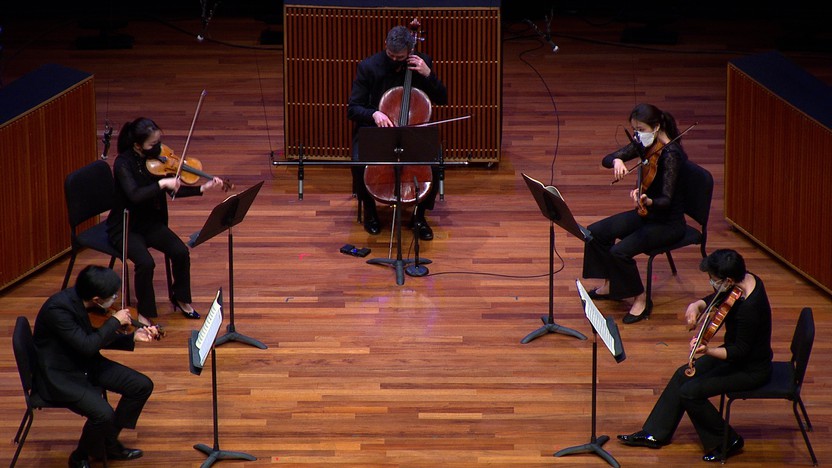 Toggle open/close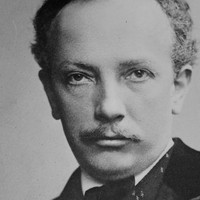 Richard Strauss
Till Eulenspiegel-Einmal Anders! (arr. Hasenöhrl)
(Duration: 12 min)
Up to the point when Richard Strauss accepted his first professional post at the age of 21, his musical personality reflected the influence of his father, Franz Strauss, the greatest horn player of the era and a staunch traditionalist devoted to Franz Joseph Haydn, Wolfgang Amadeus Mozart and Ludwig van Beethoven. Besides passing down his discerning tastes, Franz also ran an amateur orchestra that would test out Richard's scores, an extraordinary resource for a budding orchestral composer and conductor.
A whole new world opened up for the young Strauss when he began working as the conducting assistant to Hans von Bülow at the Meiningen Court Orchestra in 1885. Guided by his new friend Alexander Ritter, a violinist in the orchestra (and nephew-in-law of Wagner), Strauss devoured the music of Richard Wagner and Franz Liszt. Ritter encouraged Strauss to try writing a "symphonic poem," to use Liszt's term for a programmatic orchestral work in a single movement, and Strauss ended up writing four such works between 1886 and 1889.
After a hiatus, Strauss returned in 1894 to the genre that he preferred to call Tondichtung, or "tone poem." His next subject was Till Eulenspiegel, a trickster character from German folklore. Strauss had tried adapting Till's colorful antics into an opera, but the scenario was a little thin for a full-fledged theatrical work, so he redirected his ideas into a concert work "after the old rogue's tale, set in rondo form," as he defined it in the subtitle.
Strauss did not follow a strict program outline when he composed Till Eulenspiegel's Merry Pranks, but he did point to certain vignettes from the folklore, including Till riding through the market and tipping over the carts, Till flirting with the ladies, and Till impersonating a priest.
The most explicit character in the tone poem is the trickster himself, represented by a jocular horn theme. Another recurring motive, introduced by the clarinet, suggests Till's peals of laughter as various pranks ensue. These instrumental characterizations remain intact in the abbreviated quintet arrangement created in 1954 by the Viennese composer Franz Hasenöhrl (1885-1970), who gave his version a suitably silly title that translates as Till Eulenspiegel – Differently, for once!
Aaron Grad ©2023
Toggle open/close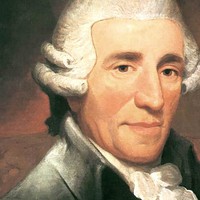 Franz Joseph Haydn
Quartet in D for Two Violins, Viola and Cello, Hob. III: 34
(Duration: 23 min)
In 1772, Franz Joseph Haydn was busily employed as court composer to Austria's wealthy Esterházy family writing operas, oratorios, symphonies, and chamber music while overseeing all musical activities at their remote estate in rural Hungary. This steady stream of work allowed the celebrated forty-year-old composer to hone his skill and experiment with new forms and ideas; but increasingly Haydn felt isolated from his friends and colleagues in Vienna and across Europe.
The six string quartets that Haydn composed during this year express not only his personal melancholy but also show the influence of new philosophical ideas of the Enlightenment. Many of the quartets reject the easy-going pleasantries of the courtly galante or rococo style in favor of the Sturm und Drang style of agitated passion that explores the depths and complexity of human emotion and reason through the musical development of themes and motives both rationally and irrationally through sonata form, theme and variations, fugal passages, false reprises, asymmetrical phrase lengths, fade away endings, and unifying ideas that recur cyclically across movements. These musical ideas and forms are always in conversation with one another – like a friendly debate among four equal voices – with a constant interplay of logical conclusions and unexpected surprises. These six string quartets were the proving ground for Haydn's continued experimentation with the genre and their impact on music history is undeniable. For example, both Beethoven and Brahms kept annotated copies of this collection by who many historians consider the father of the string quartet.
The opening movement of the string quartet in D Major, Op. 20, No. 4, uses sonata form and juxtaposes quiet, reverent motives with vigorous outbursts. Throughout the development section, the recapitulation is obscured through numerous false reprises and instead of culminating in a grand restatement of the opening theme, the movement ends quietly and fades away. The second movement is a poignant theme and variations in D Minor that recalls the Baroque and Classical eras and looks forward to the Romantic. Each voice in the quartet has reflective soloistic moments scattered throughout the variations. The third and fourth movements incorporate elements of Romani music with off-beat pulses as in "Menuetto: Allegretto alla zingarese" or the chromatically-inflected modes and virtuosic ornaments in the fast-paced Presto scherzando.
Jonathan Posthuma ©2023
Intermission
Toggle open/close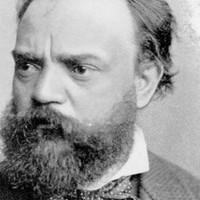 Antonín Dvořák
Quintet for Two Violins, Two Violas, and Cello, American
(Duration: 34 min)
Even though Antonín Dvořák excelled at writing the same sorts of formal chamber music as his mentor Johannes Brahms, extending the tradition that stretched back to Wolfgang Amadeus Mozart and Ludwig van Beethoven, his first real fame came from his splashy Slavonic Dances that converted Czech folk material into popular miniatures for piano or orchestra. He went on to teach at the Prague Conservatory, and his leadership there helped spawn a national school of Czech composers, distinct from the mainstream line of German and Austrian music.
It was precisely that ability to crystallize a place's folk traditions into viable concert music that made Dvořák the ideal candidate for a new job in the New World. In 1892, he accepted a lucrative offer to direct the newly established National Conservatory in New York, with a mission to help seed an "American" school of concert music. Besides teaching a diverse cohort of American composers, Dvořák incorporated local sounds into his own music from the time.
After finishing Symphony No. 9 ("From the New World") in May of 1893, he took his family into the heartland for an extended summer vacation in Spillville, Iowa, a small farming town populated mainly by Czech immigrants. While there, he composed his String Quartet No. 12, along with this string quintet with a second viola; both have acquired the nickname "American."
Dvořák formed his ideas about American music from heavily edited collections of Native American songs and especially from the African American spirituals he learned from a conservatory student whose grandfather had been enslaved. One of Dvořák's sons also recounted in his memoir how thrilled the composer had been to meet the several dozen residents of an Iroquois encampment near Spillville. Their songs and drumming had a direct and immediate impact on the musical language of the String Quintet in E-flat, joining the pentatonic modes and juxtapositions of major and minor keys that Dvořák carried over from his Slavonic approach to folk music adaptation.
Aaron Grad ©2023
About This Program
Approximate length 1:26
Fans of chamber music will delight in this concert featuring three quintets of winds and strings alike. Franz Hasenöhrl's arrangement of Richard Strauss' immensely popular tone poem Till Eulenspiegel's Merry Pranks cleverly distills the large-scale orchestral work to its essence. The work is based on medieval German folk tales about a practical joker whose exploits range from pranks in the marketplace to revenge on upper-class society. Closing out the program is Antonín Dvořák's American Quintet, written during his summer in Spillville Iowa.