Eunae Koh Plays Vivaldi's Four Seasons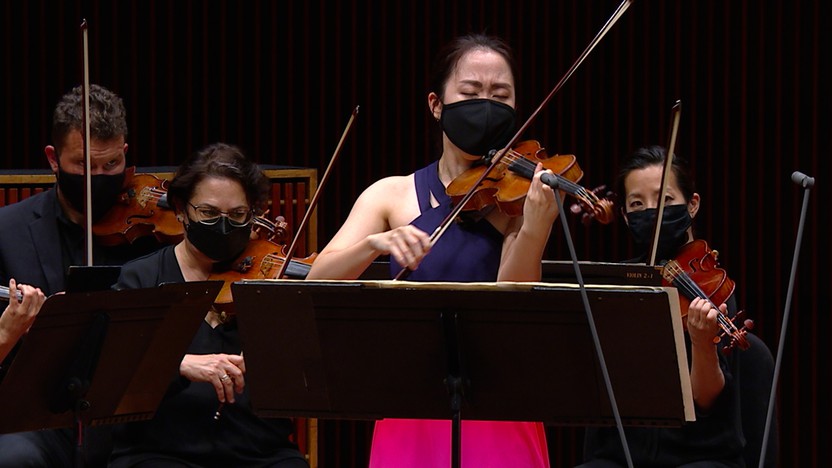 Toggle open/close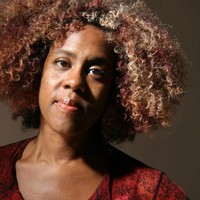 Watch Video
Errollyn Wallen
Five Postcards for Violin and Viola
Five Postcards was specially composed in 2010 for my friends Anton Miller, violin and Rita Porfiris, viola. They have performed the work extensively in the U.S. and recorded it on a CD entitled Five Postcards. They also gave the work's New York premiere at a concert of my music at Symphony Space on February 21, 2014.
Errollyn Wallen ©2010
Toggle open/close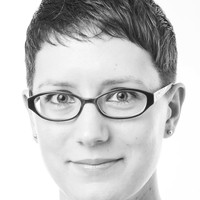 Watch Video
Sky Macklay
Disassemblage (World Premiere, SPCO Commission)
Disassemblage means the action or process of taking something apart. In this piece, the thing being taken apart is the opening theme. On a more poetic and personal level, the piece is a reflection on 2020's disruption of expected trajectories in life and work. Disassemblage begins with driving, insistent, directional phrases. These lines are goal-oriented and unrelenting. The opening section can be heard as a musical depiction of the propulsive, routine momentum of business, work, school and commuting. Layoffs, furloughs, remote work and school disrupted these routines and forced people to disassemble, and then reconsider and rebuild, sometimes while making drastic changes. Musically, the opening theme becomes frozen into incessant patterns, painfully interrupted, and gradually replaced with something completely different; something calmer. It is not a seamless transformation, but a simulation of the uncertainty and trial and error we continue to face in finding our footing in 2021.
Sky Macklay ©2021
Toggle open/close
Antonio Vivaldi composed at least 230 violin concertos, many of them originating at the Ospedale della Pietà in Venice. He taught violin and directed an orchestra for the "orphaned" girls there, who were actually the illegitimate offspring of Venice's upper crust — which explains why their school was endowed with such excellent music instruction.
In 1725, Vivaldi's publisher in Amsterdam released a set of twelve violin concertos under the title Il cimento dell'armonia e dell'invenzione (The Contest Between Harmony and Invention). Vivaldi named the first four concertos after the seasons, and he organized the musical ideas to correspond to descriptive sonnets. These interrelated works that we know simply as The Four Seasons live on as the crown jewels within Vivaldi's incomparable catalog of solo concertos.
The sonnets offered Vivaldi ample opportunities for word painting, as in the "birds in joyous song" in the first movement of Spring, represented by trilling violin motives, countered later by thunder and lightning. The docile slow movement depicts a goatherd napping in a meadow, with the violas assigned the part of his barking dog. The finale introduces nymphs and shepherds dancing to bagpipes, a sound evoked in the droning accompaniments.
Summer brings the "heat of the burning sun," matched by wilting musical figures. The soloist enters in the style of a cuckoo, with the distinctive two-note call embedded within constant bow-strokes. The arrival of a stiff wind from the north, bringing a squall, sends the movement into an agitated state. The slow movement depicts another nap, this one interrupted by the nuisance of gnats and flies and occasional peals of thunder. The finale unleashes the full force of the summer storm, the lines cascading down like sheets of rain.
Autumn begins with peasants dancing and drinking in celebration of the harvest, until they all settle into an inebriated slumber. The slow movement descends into the soundest sleep yet, with the soloist joining the muted strings in slow-moving phrases, leaving only the harpsichord to decorate the harmonies with ad libitum (improvised) arpeggios. The finale wakes for a hunt, complete with imitations of hunting horns and barking dogs.
Winter paints a scene of desolate cold and chattering teeth. The slow movement moves the scene to a cozy fire inside, while pizzicato raindrops continue to fall outside. Starting with hesitant, slippery steps on the ice, the finale builds to raging gusts of wind.
Aaron Grad ©2021
About This Program
Approximate length 1:00
The SPCO opens this concert with a duo for violin and viola by Belize-born British composer, pianist and singer-songwriter Errollyn Wallen. A world premiere performance by Minnesota-born composer Sky Macklay follows, and the SPCO's own Eunae Koh is featured as soloist on Antonio Vivaldi's iconic Four Seasons.
All audience members are required to present proof of full COVID-19 vaccination or a negative COVID-19 test within 72 hours prior to attending this event. Masks are required regardless of vaccination status. More Information
Concerts are currently limited to 50% capacity to allow for distancing. Tickets are available by price scale, and specific seats will be assigned and delivered a couple of weeks prior to each concert — including Print At Home tickets. Please email us at tickets@spcomail.org if you have any seating preferences or accessibility needs. Seating and price scale charts for the Ordway Concert Hall can be found at thespco.org/venues.