Bach's Brandenburg Concertos 1, 2 and 3
Toggle open/close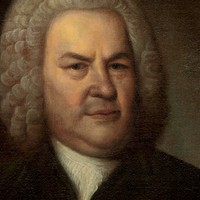 Watch Video
Johann Sebastian Bach
Brandenburg Concerto No. 2
For Johann Sebastian Bach's Second Brandenburg Concerto, the distinctive solo group consists of trumpet, flute (substituting for the original recorder), oboe and violin. The trumpet Bach wrote for was a natural instrument without valves, meaning that the range was confined to the notes of the overtone series extending up from the instrument's fundamental pitch. The low overtones are spaced widely, as in the typical intervals of bugle calls, so to play smooth melodies requires accessing the higher harmonics. Playing in this clarino range of the natural trumpet requires extreme control and strength, and it produces one of the brightest and most penetrating of all musical colors, lending the sonic palette of the Second Brandenburg Concerto its particular brilliance.
The jubilant opening movement makes up for the mismatched strength of the solo instruments by separating the voices out for individual statements and contrapuntal sparring. The more delicate aspects of the flute, oboe and violin emerge in the middle Andante movement, in which a walking bass line supports polyphonic weavings. A heralding call from the trumpet announces the Allegro assai third movement, initiating a rowdy finale that serves as a bookend to the unbridled joy of the opening movement.
Incidentally, the Second Brandenburg Concerto holds the unique distinction of being the work of human creation intended to demonstrate to anyone listening in deep space the presence of intelligent life on Earth. It is the first selection of music broadcasting from the Voyager Spacecraft, a vessel launched in 1977 that has since traveled beyond our solar system.
Aaron Grad ©2021
Toggle open/close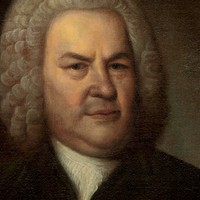 Watch Video
Johann Sebastian Bach
Brandenburg Concerto No. 3
Eunice Kim
, violin
Daria T. Adams
, violin
Eunae Koh
, violin
Maiya Papach
, viola
Hyobi Sim
, viola
Dana Kelley
, viola
Julie Albers
, cello
Joshua Koestenbaum
, cello
Sarah Lewis
, cello
Zachary Cohen
, double bass
Timothy Lovelace
, harpsichord
German composer Johann Sebastian Bach's six Brandenburg Concertos were likely not originally conceived of as a whole set, but rather were individual pieces and movements Bach composed during the first two decades of the eighteenth century. He then edited and compiled them into a collection to send to the Margrave of Brandenburg-Schwedt in 1721. Some have speculated that since there is no surviving documentation of the Margrave expressing his gratitude for the score, nor any evidence that he held a performance of the pieces, that the Margrave was displeased with Bach's gift. However, there is also no evidence to support such a claim, so the reception of the Brandenburg Concertos by the Margrave will likely remain a mystery. In contemporary times, the pieces are tremendously popular.
Each Brandenburg Concerto is scored for a unique combination of instruments, and the third concerto is no exception. The dense orchestration is written for three violins, three violas, three cellos, and basso continuo (a bass line played by a combination of bowed bass instruments and/or lute, theorbo, and harpsichord). Opening with an intense movement in ritornello form, the first movement begins with the full ensemble stating the melodic theme that will return in each ritornello section. Ritornello, which means "return," refers to the opening music that is alternated with a variety of solo passages. Each instrumental section takes turns trading short melodic fragments back and forth in the solo sections of this movement, creating a lively conversation between each part.
The second "movement" of this concerto is composed of just two slow chords that form a common, open-ended harmonic progression referred to as a Phrygian half cadence. This leads immediately into the joyous third movement, which is also in ritornello form. Each part trades rapid passages of sixteenth notes back and forth, weaving together a thick texture of constantly-running notes. This brings a work that has been marked by intensity to a dramatic close.
Paula Maust ©2022
Toggle open/close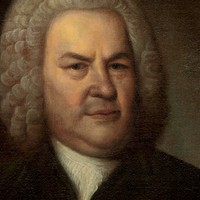 Watch Video
Johann Sebastian Bach
Brandenburg Concerto No. 1
In 1719, the German composer Johann Sebastian Bach traveled to Berlin to purchase a new harpsichord for his employer. Regarded today as one of the most significant composers and musicians of his era, Bach was then working as the director of music for the court of Leopold, the Prince of Anhalt-Cöthen. Prince Leopold was an ardent supporter of Bach's music, and Bach wrote many of his most famous instrumental works during his tenure in Cöthen, including the orchestral suites, cello suites, violin sonatas and partitas, and the Brandenburg Concertos. When he visited Berlin in 1719, Bach met and performed for Christian Ludwig, the Margrave of Brandenburg-Schwedt. The Margrave was quite impressed and asked Bach to send him a book of his music. Two years later, Bach presented the Margrave with six pieces that would become known as the Brandenburg Concertos.
Brandenburg Concerto No. 1 is the only one of the six concertos written in four movements, several of which come from Bach's earlier secular cantata Was mir behagt, ist nur die muntre Jagd, BWV 208. The piece is scored for two horns, three oboes, bassoon, violino piccolo, strings, and basso continuo (a bass line played by a combination of bowed bass instruments and/or lute, theorbo, and harpsichord). It is particularly interesting that Bach chose to write for two solo horns in this piece, since the horn was not at all a standard solo instrument at the time. The violino piccolo is also not a common instrument in this context, although the part is written in such a way that it can be played on a standard violin.
The piece opens with an exuberant movement in the standard ritornello form. Ritornello, which means "return," refers to the opening section of music that is played by the full ensemble. This music is then repeated throughout the movement in alternation between contrasting sections that feature the soloists. From the onset of the movement, the horn parts evoke the hunting calls the instrument was associated with at the time. Each solo section features a different combination of the solo wind instruments and strings. This movement is followed by an Adagio that is full of exquisite ornamentation and pathos. The first oboe and violino piccolo engage in an ongoing dialogue throughout the movement, first individually stating a melody and then coming together in counterpoint that is marked by poignant dissonances.
Cheerful, uplifting horn calls permeate the ritornello of the third movement. The violino piccolo has a much more prominent role in the solo sections of this movement, and there is an intricate interplay between that part and the winds in each of the solo sections. After a movement of sprightly perpetual motion, the entire concerto concludes with a pair of lighter dances. A minuet, which is a courtly dance in triple meter, alternates with a Polonaise, a stately processional dance with Polish origins.
Paula Maust ©2022
About This Program
Approximate length 1:00
The SPCO presents Johann Sebastian Bach's most cherished set of orchestral works, the Brandenburg Concertos. The profound inventiveness and instrumental virtuosity of the enduring baroque masterpieces are on full display as led by our own SPCO musicians and soloists.
All audience members are required to present proof of full COVID-19 vaccination or a negative COVID-19 test within 72 hours prior to attending this event. Masks are required regardless of vaccination status. More Information
Concerts are currently limited to 50% capacity to allow for distancing. Tickets are available by price scale, and specific seats will be assigned and delivered a couple of weeks prior to each concert — including Print At Home tickets. Please email us at tickets@spcomail.org if you have any seating preferences or accessibility needs. Seating and price scale charts for the Ordway Concert Hall can be found at thespco.org/venues.