Musical Distillations with Steven Copes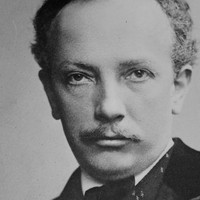 Richard Strauss
String Sextet from Capriccio
Toggle open/close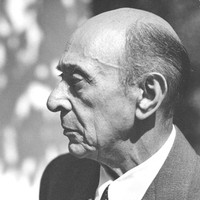 Arnold Schoenberg
Chamber Symphony No. 1
Schoenberg's earliest music represented a natural evolution of the Romantic ideal forged by Beethoven, advanced by Brahms and Wagner, and stretched to new limits by Strauss and Mahler. Although Schoenberg moved away from the hyper-Romantic style he developed in the early years of the twentieth century, works from that formative stage have proved no less groundbreaking and influential than the atonal and serial (i.e. twelve-tone) works from later decades. One score that serves as a template for countless modern compositions is the Chamber Symphony No. 1, completed in July 1906. Like the First String Quartet from the previous year, the Chamber Symphony progresses in one continuous, interconnected stream of music. Unlike the Second String Quartet and other works from 1908 and beyond, the Chamber Symphony still adheres, however precariously, to the strictures of tonality—at least ending on a major triad in the home key.
The First Chamber Symphony is, above all, a study in concision. The single-movement form, lasting some twenty minutes, incorporates five distinct sections, which Schoenberg identified as Sonata (Allegro), Scherzo, Development, Adagio, and Recapitulation and Finale. The symphonic ensemble is compressed to a chamber group of fifteen soloists comprising one of each stringed instrument, eight woodwinds and two horns, each part requiring considerable virtuosity and independence from its performer. Much of the musical material is drawn from two main devices: sequences of perfect fourths (as in the distance between the first two notes in "Here Comes the Bride"), and the whole-tone series, built from equally spaced whole steps. Groups of fourths and whole-tones, besides informing the melodies, also form vertical structures that serve as alternative harmonies, replacing more traditional triadic chords. The conductor and Schoenberg expert Robert Craft made the apt assessment that the First Chamber Symphony was "the densest, most compact and rapidly moving music up to its time," yet the formal clarity and lucid orchestration guarantee that this powerhouse score delivers its message with the utmost cogency.
Aaron Grad ©2013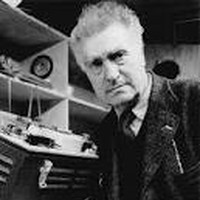 Edgard Varèse
Density 21.5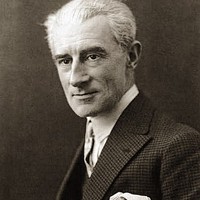 Maurice Ravel
String Quartet
About This Program
Approximate length 2:00
Steven Copes, creative lead
Individual tickets will go on sale in August. If you would like to purchase tickets now, you may do so by purchasing a Season Ticket Package.