Zachary Cohen Plays Schubert's Arpeggione Sonata
Toggle open/close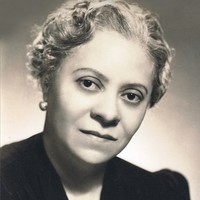 Florence Price
String Quartet No. 2
(Duration: 26 min)
At a time when America's elite musical circles were essentially closed to women, let alone women of color, the Black composer and pianist Florence Price asserted her place in classical music with an array of masterfully crafted scores that are only just now earning the mainstream recognition they deserve. Building on her studies at the New England Conservatory of Music, Price developed a compositional voice steeped in her cultural experience, informed by the racial tension in her hometown of Little Rock and her time in the creative hotbed of Chicago during the Great Migration. With the premiere of Price's First Symphony in 1933, the Chicago Symphony became the first major orchestra to perform a work by a Black woman.
Price's most celebrated compositions merged the standard forms and ensembles of classical music with musical material rooted in Black culture. That endeavor continued a path popularized in the 1890s by the Czech visitor Antonín Dvořák, who famously tried his own hand at weaving tropes from Black spirituals and Native American music into his Symphony No. 9, From the New World, composed while he was directing a music school in New York. He also trained leading Black composers including Will Marion Cook and Harry Burleigh, who made their marks in music theater and art song, respectively. A generation later, Price brought similar musical elements squarely back into the concert hall, like when she placed a Juba Dance in her breakthrough First Symphony instead of a typical scherzo — a pattern she repeated in her String Quartet No. 2 from 1935 (and many other works that followed a traditional four-movement structure).
A letter Price wrote to a conductor in 1943 speaks to the personal way she used these cultural markers to forge the "new, independent art" that Dvořák affirmed when he arrived in America to help train Price's forebears. "No attempt," she wrote, "has been made to project Negro music solely in the purely traditional manner. None of the themes are adaptations or derivations of folk songs. The intention behind the writing of this work was a not too deliberate attempt to picture a cross-section of present-day Negro life and thought with its heritage of that which is past, paralleled or influenced by contacts of the present day."
Price referenced spirituals and folk songs by crafting singable melodies using the same kinds of scales and modes as found in traditional music, but her sturdy structures and daring harmonic colorations showed her to be a fully developed modern composer with deep grounding in the Ludwig van Beethoven-Johannes Brahms-Dvořák lineage of string quartet mastery. There are subtle thematic links that give the quartet a cyclical nature, such that the ear on some level might recognize that the slow movement's first phrases in a major key are cousins of the quartet's opening statement in a minor key, or that the bouncy theme of the finale renders those same telltale intervals in yet another form.
The Juba third movement makes the most explicit nod to Black folkloric culture, but even that reference needs to be placed within a broader context of appropriation and racism in popular music. The name, besides being the largest city in what is now South Sudan, came from a dance style full of slapping, stomping and other body percussion — a tradition developed by enslaved people in the American South, with roots in African dance. By Price's lifetime, such sources had gone through generations of assimilation into popular culture, starting with performances in the racist minstrel shows of the mid-nineteenth century, first by white performers in blackface, and later by Black performers who also appeared in blackface. Minstrelsy gave rise to popular styles like cakewalk and ragtime, pioneered by Black composers including Will Marion Cook and Scott Joplin, and it was this musical tradition that most directly fueled Price's playfully syncopated quartet movement.
Aaron Grad ©2023
Toggle open/close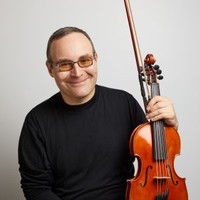 Ljova
The Refugee for Clarinet Quintet
(Duration: 17 min)
Lev Zhurbin was born in 1978 in Moscow, where his father was arguably the Soviet Union's foremost composer of musicals and film scores. Ljova (a nickname for Lev that has become his stage name) took up the violin at four, and after the family immigrated to the United States and settled in New York City in 1990, he studied viola at The Juilliard School. As a composer and performer, he shifts fluidly among genres, whether writing for major orchestras, arranging songs for pop stars, or leading his own group, Ljova and the Kontraband.
In an interview with violist Hannah Nicholas, Ljova recounted his gradual awakening to the pleasures and possibilities of the clarinet — not just its orchestral personality, but also the inflections that came from jazz and various worldwide traditions. Drawing on his longstanding affection for Johannes Brahms' Clarinet Quintet and a contemporary piece for the same ensemble by Osvaldo Golijov (for whom he later worked as a musical assistant), Ljova was inspired to compose for that chamber music configuration of clarinet, two violins, viola and cello. He was the violist for the world premiere of his Clarinet Quintet in 2017.
"As I was writing this piece," Ljova explained, "the world was changing. The view toward immigrants was changing. The view towards multiculturalism was changing towards something more fearful, something unsympathetic and unkind. This was definitely something I wanted to discuss musically, and as part of that, I wanted to see if I could frame a piece by asking questions — by constructing phrases that were questions that would lead into more questions. Phrases that left each other unresolved, structures that would end up as a question mark. So much of the way we talk has a definitive cadence which leads to a period, or an exclamation point, some kind of certainty. I wanted to see if I could avoid these cadences, and find a way to keep the questions leading to bigger questions, and spin out continuously. This piece keeps coiling out from its beginning note all the way until the very end, before finishing almost on the same note where it began, but transformed."
The subtitle, The Refugee, was "inspired by the plight by people who are running from persecution, from disrespect, from danger, from hunger, from lack of opportunities and basic needs. It is inspired by stories of people leaving their homeland, trying to find a home somewhere else, trying to find answers, to find basic ways to continue their life and find some level of comfort. My parents and I left my native Moscow in 1990, during a growing wave of instability and antisemitism. I am a member of this refugee community. I feel much kinship with the community, and with the plight of the people running from uncertainty in their own homeland and trying to make a home here."
Aaron Grad ©2023
Toggle open/close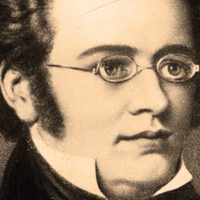 Franz Schubert
Arpeggione Sonata For Bass and Strings
(Duration: 26 min)
The obscure sonata that Franz Schubert wrote for an all-but-forgotten instrument speaks to the exceedingly difficult path this composer faced in his short life. He was a talented child, with a singing voice that earned him a place in Vienna's elite choir school, but he only began composing at the relatively advanced age of 12 or 13. As was expected in his family of educators, he began a full-time job as a teaching assistant at 17, and still he kept up twice-weekly lessons with the composer Antonio Salieri. Despite completing hundreds of compositions, Schubert's teenage years passed without a single public performance or printing of his music.
Schubert's career never really improved: A composer who dreamed of writing operas suffered through 16 failed theatrical projects; a budding symphonist could not even get a private reading of his increasingly innovative scores, let alone a paid commission. Any momentum that might have been building crumbled in late 1822, when he contracted the syphilis infection that would ultimately kill him six years later, at the age of 31.
Through all those dark years, Schubert leaned on a loyal circle of friends who kept him afloat financially and creatively. It was one such friend, Vincenz Schuster, who initiated one of Schubert's most curious compositions in 1824. A Viennese guitar maker had just invented a new instrument, with six strings tuned like a guitar but bowed like a cello, and Schuster became the leading proponent of this so-called Bogenguitar ("bowed guitar") or guitarre d'amore. On the manuscript of the sonata that Schubert wrote for Schuster, he used the label arpeggione — an apt description of an instrument that excelled at arpeggios and broken chords. Schuster gave a private performance, but before long the instrument and Schubert's composition faded into obscurity.
The "Arpeggione" Sonata in A Minor (D. 821) was only published for the first time in 1871, with alternate parts for cello or viola and an explanatory note describing the long-extinct arpeggione. (There is no record of anyone other than Schubert using that name, but it has stuck nonetheless.) From the outset, the slurred leaps and arpeggios optimize the strengths of the intended instrument. It matters little whether the central Adagio is played on an arpeggione or any other instrument, such as the bass featured in this arrangement by Dobrinka Tabakova; the music is pure song, channeling the tender sentiments of Schubert's finest lieder. An unaccompanied transition leads into the rustic, droning theme of the finale.
Aaron Grad ©2023
About This Program
Approximate length 1:23
Principal Bass Zachary Cohen plays an arrangement of Franz Schubert's famous work for arpeggione, a now extinct instrument similar to a bowed guitar, alongside Florence Price's technically and lyrically epic String Quartet No 2. Originally published in 1935, the quartet was rediscovered in 2009 with hundreds of manuscripts written by Price over her lifetime — audiences are in for a treat as the SPCO tackles the entire work after having previously performed the "Juba" movement for streaming audiences early in the pandemic. The program concludes with a Clarinet Quintet titled "The Refugee" by Lev "Ljova" Zhurbin which is "inspired by stories of people leaving their homeland, to find basic ways to continue their life and find some level of comfort." Ljova has been based in New York City since fleeing Russia with his family as a child.