Haydn's Symphony No. 99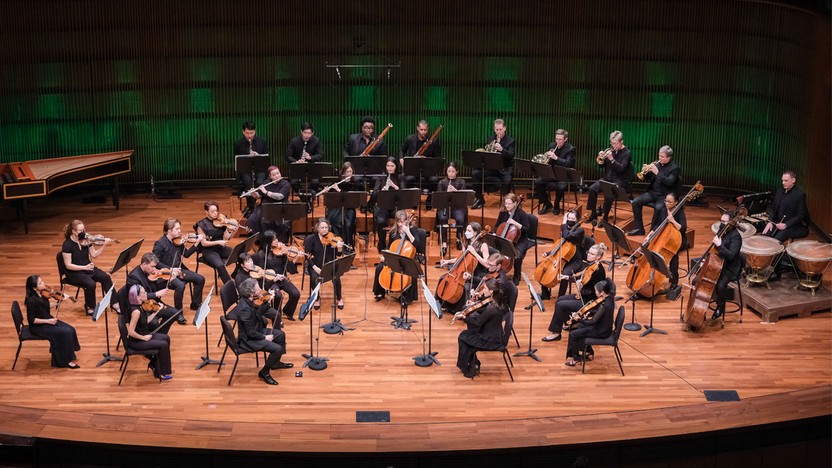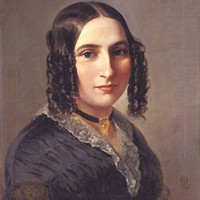 Fanny Mendelssohn-Hensel
Selections from Das Jahr (The Year)(arr. by Ferree)
Toggle open/close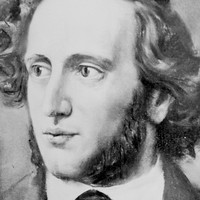 Felix Mendelssohn
String Octet
Few geniuses were born into a family more likely to enable them to realize their full potential than Felix Mendelssohn. Wealthy, intellectual, cosmopolitan and well connected, the Mendelssohns offered every opportunity for their children to develop into extraordinary people.
From 1822, Mendelssohn had a string orchestra at his disposal for regular family concerts. The rare privilege of hearing his latest works immediately (what better way is there for a composer to learn?) came with the price of delivering new pieces on deadline. His audience may have been adoring, but it was also demanding and it did not enjoy being either disappointed or bored.
The Mendelssohn family also introduced its children to some of the truly great figures of the age. Young Felix did not meet just any poet, he met the most famous living German poet: Goethe — and he impressed the old man enough for genuine friendship to grow between them. There is no doubt that literature was profoundly important to him, and there has been speculation that there are literary links submerged in this music. Was Faust perhaps the inspiration for the Octet's scherzo? Or could it have been Shakespeare? One of Mendelssohn's aunts married the poet Friedrich von Schlegel, who translated Shakespeare — and we know Mendelssohn read it avidly. A year later he would write his incidental music to A Midsummer Night's Dream, and its scherzo is undeniably a close relation to the scherzo of the Octet.
Alongside possible literary subtexts of this piece lies a personal one. The Octet was written in 1825 (Mendelssohn was just 16) for the 23rd birthday of the violinist Eduard Rietz. Rietz played in the Mendelssohn house orchestra and also taught the young Felix violin. He became a close friend, and went on to participate in many key events in Mendelssohn's life: He led the orchestra for the historic performance of Bach's St. Matthew Passion that Mendelssohn presented. He is also the violinist for whom the composer wrote his concertos. The first violin part of this piece was designed to showcase his talent. An air of festivity as well as Mendelssohn's own natural high spirits sing out in every movement of the piece.
Svend-Einar Brown ©2005
Toggle open/close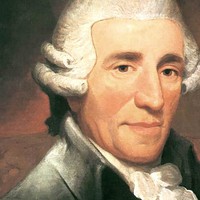 Franz Joseph Haydn
Symphony No. 99
The Kings Theatre, Haymarket, London, was far more than a mere playhouse to the general public in the 1780s and 1790s. It represented a starry, ambitious, headstrong, inspiring and — doubtless — foolhardy spirit of artistic enterprise. For decades it had been home to the best Italian opera London could offer, attracting Europe's finest singers. Its management changed often, but was consistently dynamic. They attempted to persuade Mozart to be a composer-in-residence, just as Handel had been earlier in the century. When the building burned down in 1789, they simply rebuilt it. When the Lord Chamberlain refused to license the new building, they simply ignored him and continued to present shows. And when the debts mounted to phenomenal heights . . . they simply watched them rise further, decade after decade. Even as the papers were publishing cartoons of the company's performers begging in the streets, the Kings Theatre had all the glamour of a buzzing hub of cultural life. Mozart never came, but many major figures of the day did. Some we no longer recognize (Giovanni Andrea Gallini and Gasparo Paccheriotti, both celebrities in their time), but many are still famous: Cherubini, J.C. Bach, Sir John Soane and, of course, Haydn.
Haydn launched his second London residency with this symphony, presenting it at the Kings Theatre on February 10, 1794, just a week after his arrival. His first trip to London 18 months earlier had proved such a huge financial success that he needed no encouragement to return. (His London visits more than doubled the life savings he had accumulated throughout all his years as a servant of the Esterhazy family.) But Haydn also returned because of the sheer enthusiasm with which the public received him. For almost his entire professional life, Haydn had worked in relative obscurity, but now, in his late 50s he was being treated like a superstar. Even aristocrats paid homage. Haydn adored it enough to risk crossing a very unstable Europe to reach England.
Haydn did not write this symphony in London, but in Vienna. Upon his return from the first London trip, he had been saddened by news of Mozart's recent death. Tremendous mutual respect and affection had united the two men in the later 1780s. They studied each other's work and learned from each other's example, and you can hear that here. It is often suggested that Haydn emulated Mozart's liberal use of wind instruments. At the time, reliable wind players were a scarce commodity, leading many composers to deploy the barest minimum (two oboes and two bassoons, sometimes with two horns) and even then to make these optional extras; strings and continuo were the real core of any orchestral performance. In his music, Mozart gave the winds such a high profile that they became indispensable, almost like an autonomous chamber ensemble within the orchestra. In London Haydn had at his disposal an orchestra with excellent wind players, including two clarinets. He calls for them in all but one of his last six symphonies, and they add a soft mellowness to the sound. In this symphony, they act almost as soloists and offer many magical moments of arresting beauty.
Svend-Einar Brown ©2005
About This Program
Approximate length 1:30
Individual and Concert Member tickets will go on sale in August. Currently, you can purchase a Season Ticket Package, starting at 3 concerts, for the 2023.24 Season.